Do you know Scheana Marie has a new boyfriend? In case you don't know then, we will tell you all about it. The couple was recently spotted in Amsterdam. Eager to know about their vacation? Well, just wait for a while to know how their relationship started.
The relationship between Scheana Marie and Robert Valletta started after she ended her marriage with her ex-husband Mike Shay. We can see the new couple going on vacations and having quality time together. Let's see how their vacations went with some pictures.
Scheana Marie and her new Boyfriend Robert Valletta at Amsterdam
Mentioned earlier, Scheana Marie and her new boyfriend Robert Valletta are together after she called it quits with her husband or shall we call him "ex-husband"; Mike Shay. But the new couple's did not just jump into a new relationship the next day of Marie's separated with her husband.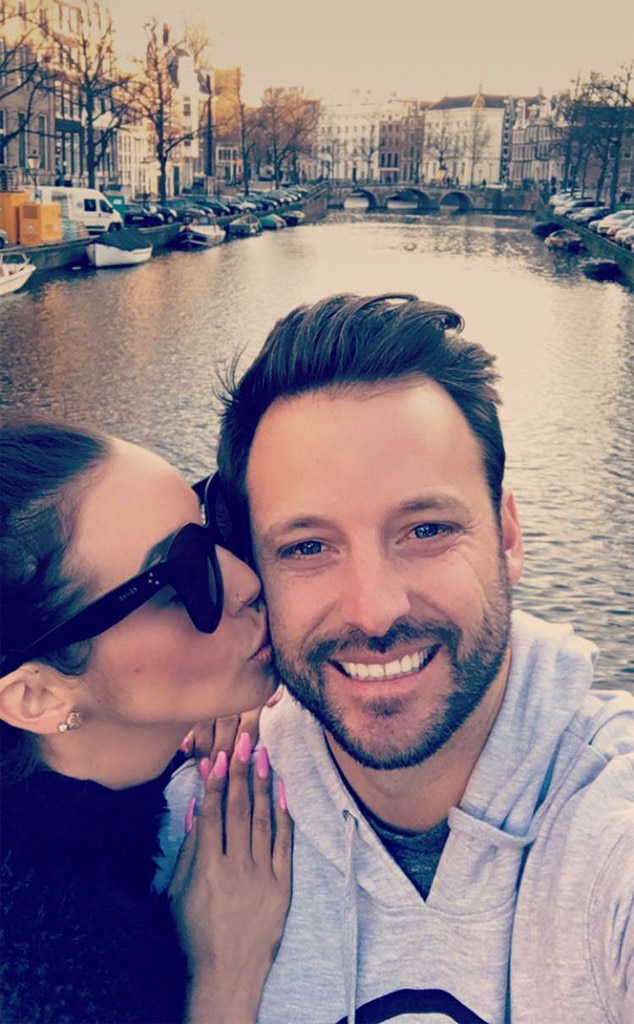 Scheana Marie and her New Boyfriend Robert Valletta
Source: eonline.com
The relationship started five months after she called it quits with her ex-husband. Now, they are very close and are having the best bays of her life. Recently, they went to Amsterdam for a vacation and Scheana Marie posted some the photos on Instagram.
Followed by another one with Robert putting his arms around Scheana
And another one captioned as Saturday night at dam
Also, check out the video of their vacation
This is not the first time that this duo was seen on Instagram. Before this, they were spotted going to a red carpet event with Scheana's pals and Pump Rules costars; Tom Sandoval and Ariana Madix. They also called it a double date.
Check out the Instagram post from Scheana's new boyfriend when they were on a double date. Captioned as "It's morphine time, I can't wait to be in a superhero movie. But until then I guess I'm just going to have to settle for running around house In my superman underwear." @ariana252525 @tomsandoval1 @scheanamarie
And another Instagram post. Captioned as @robsvalletta #ItsMorphinTime
Even the relationship between Robert and Scheana started when Marie decided to split from Shay in November 2016 after more than two years of marriage. Scheana and Robert go way back and they are now finally together.
In an interview with the US Magazine about this new relationship with Robert Scheana said:
He's just an amazing person," "Hopefully [Vanderpump Rules] get picked up and he films next season and you'll get to see that."
It seems like Scheana loves Robert and the relationship between this lovely couple is going great. We would like to wish this new couple a very best of luck for their new relationship and career.