The fans of reality star RuPaul were quite shocked about his relationship with George LeBar. It wasn't for any wrong reasons, but because RuPaul and LeBar were in a relationship for 23 years and yet they weren't exchanging the vows. But wait - there's more!
Here's the happy news at last! LeBar and RuPaul have finally tied the knot after being in a romantic relationship since 1994. Yes, you read that right. After such a long relationship they are now finally together and are enjoying their newly married life.
Stay with us to know more.
RuPaul married long-term boyfriend, George LeBar on their 23rd love anniversary
On March 15, RuPaul revealed the big news on an interview with Hollywood Today Live. He revealed that he got married in January 2017 on the occasion of the 23rd anniversary of their first encounter in New York City. And another thing, it wasn't just only their anniversary, but also LeBar's birthday.
He said:
"You know what? I don't think I've said this. I've never said this on television before. We are married."

RuPaul and boyfriend turned fiance George LeBar Source: LATIMES
It shocked their thousands of fans when they announced about their wedding ceremony. It is because they have always explained that the wedding vows and a single marriage registry paper can't explain and prove their relationship.
ALSO SEE: An Openly Gay, Who Is Mitch Grassi Dating Currently? Rumored Dating Scott Hoying
RuPaul married George LeBar for FINANCIAL BENEFIT
Admittedly, RuPaul and LeBar had no intention of getting married in the first place as they used to think that it wasn't at all essential to prove their love. So why did they marry?
READ MORE: Angus T. Jones is single. Is he gay?
RuPaul and George LeBar Source: too fab
The answer might surprise you. The couple is so comfortable with each other that they got hitched only for their financial benefit and tax break stuff. Didn't think so? You bet it is!
RuPaul claims boyfriend George LeBar to be a great guy
In an interview, the RuPaul's Drag Race host didn't fail to praise his lover. He says that LeBar is a great guy who doesn't care about show business at all. That's right!
YOU MAY BE INTERESTED: Has James Norton's relationship with actress Jessie squashed rumors of him being gay, Is the Couple Together?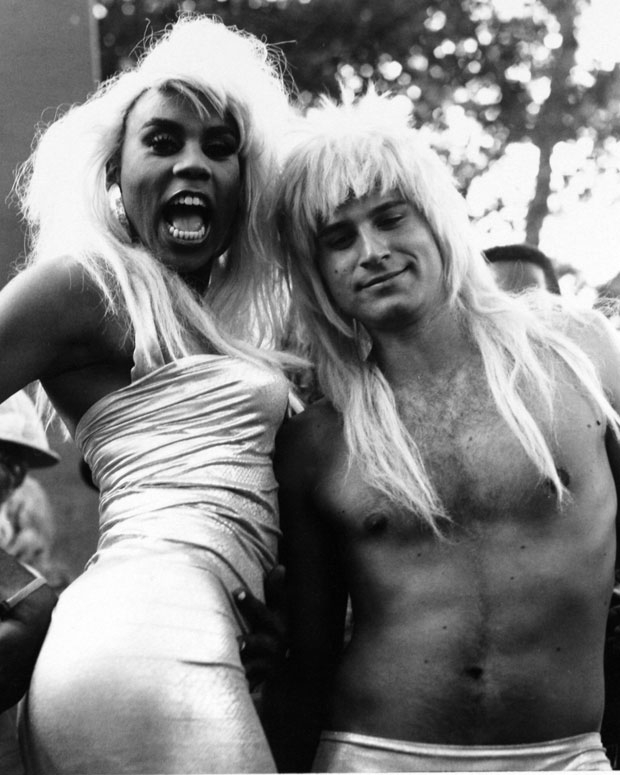 '
RuPaul and boyfriend George LeBar Source: Spin
RuPaul doesn't like Wyoming where George LeBar has a huge ranch
RuPaul and LeBar don't need a fancy gateway as LeBar owns a 60,000-acre ranch in Wyoming that slops over into South Dakota as well. But the pair loves going somewhere fabulous such as New York or Maui. RuPaul says that Wyoming is one of the earth's most isolated places.
DON'T MISS: Lee Pace Rumored to be gay, Is it True? Who is he dating Currently? Know in Details
RuPaul and George LeBar Source: Hello magazine
RuPaul married life with George LeBar
RuPaul and LeBar's new relationship as a married couple is going great even though it has only been a few months. The reality star pair stands as an inspiration to all the same-sex couple around the world.
YOU MAY LIKE: Sam Smith Spotted Kissing 13 Reasons Why Actor Brandon Flynn After Enjoy Lunch Together In NY
Because of their open relationship they have been helping a lot of couples to come out of their closet and accept their own sexuality. We want to congratulate RuPaul and George LeBar for their marriage and hope that their relationship stays as it is in the future.
We believe that the pair doesn't have to pass through the bitter experience of divorce ever. Best wishes!