One of the game's best pitchers Roy Halladay is no more among us!! The legendary baseballer has died in a sudden plane crash and he was at his age of 40 when he passed away.
According to Officials in Pasco County, Florida, Roy died after his plane plummeted into the Gulf of Mexico. A spokesman for the National Transportation Safety Board revealed that the agency was investigating the crash and had sent an investigator to Clearwater, Florida.
Pasco County Sheriff Chris Nocco told at a press conference;
He was one in a million. It is a true loss for us,
A 15-year major league pitcher who split his time between the Philadelphia Phillies and the Toronto Blue Jays, Roy was undoubtedly the best pitcher in baseball during his prime. He will have a strong case to make the Hall of Fame when he becomes eligible.
Among his honors are two Cy Young awards, given each year to the best pitcher in each league, a perfect game, and a rare postseason no-hitter.
In a statement, the Phillies organization said;
We are numb over the very tragic news about Roy Halladay's untimely death. There are no words to describe the sadness the entire Phillies family is feeling over the loss of one of the most respected human beings to ever play the game.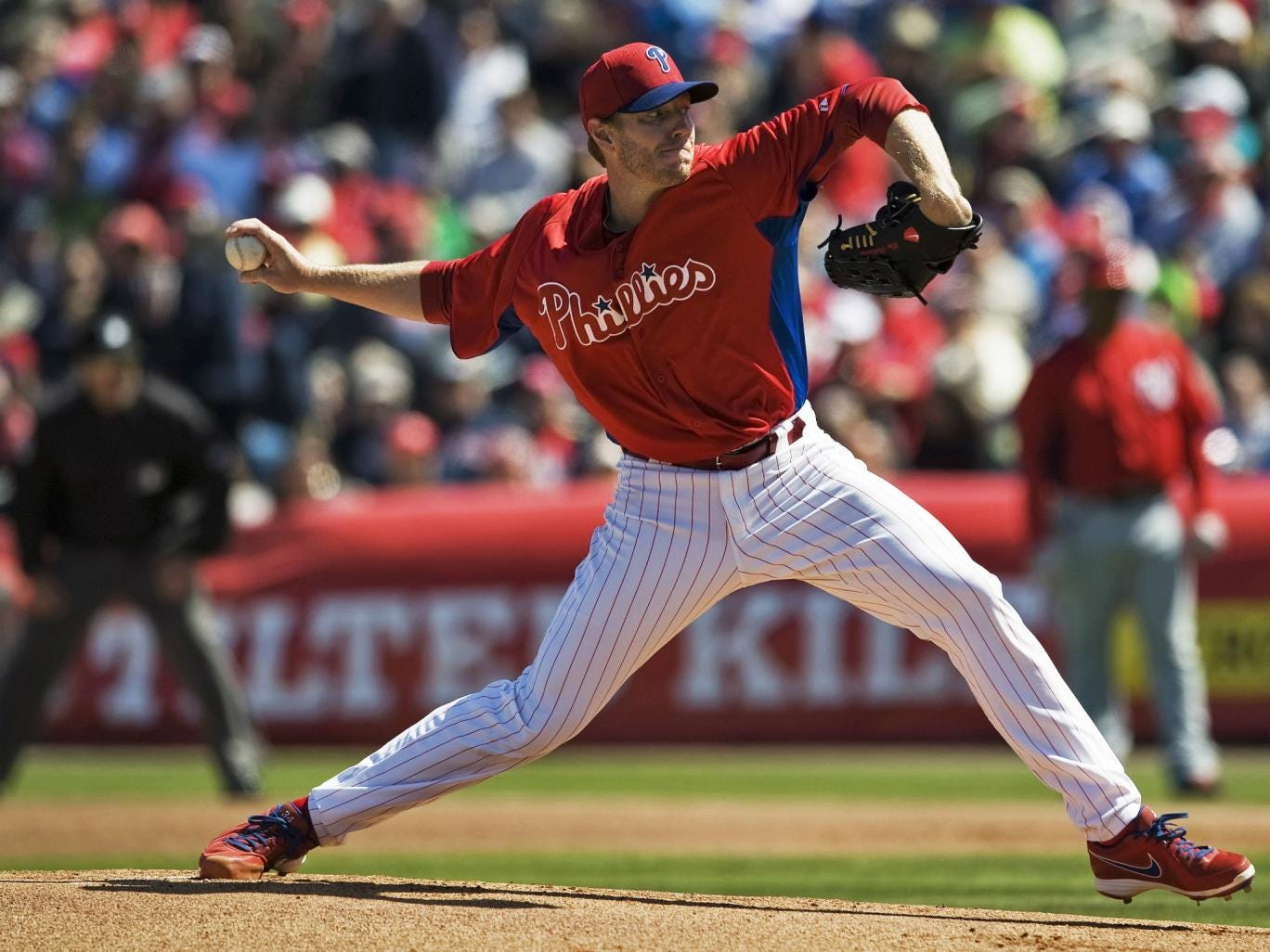 Roy Halladay dies at age 40 due to a plane crash
Source: theindependent
As the news of Roy's death spread, tributes poured in from fans, sportswriters and fellow athletes who bore witness to the late baseballers' greatness.