Beauty queen Roxy Horner was once the talk of the town because of her relationship with Hollywood's most eligible bachelor Leonardo Dicaprio. But the sizzling beauty Roxy Horner has someone new in her life. It looks like the bikini babe is over her previous relationship with DiCaprio. She has been posting lovey-dovey snaps with her new beau, Jake Bugg.
Although the 25-year-old hasn't spoken anything regarding her new relationship, all her Instagram posts points in the same direction; Horner and Bugg are in a romantic love affair. So are they actually dating? Let's dig deeper into their relationship:
Roxy Horner and her new boyfriend Jake Bugg is all on her social networking
Horner's new relationship is ruling over her social networking. She posted a photo on her Instagram where she is seen planting a sensational kiss on Bugg's lips.
Roxy Horner kissing boyfriend Jake Bugg
Source: Daily Mail
It is not just Instagram, but even her Snapchat. Recently she posted a snap of a romantic evening with her new partner. She appears to be wearing Bugg's shirt and is spotted holding the champagne. The Lightning Bolt singer is seen next to her shirtless boyfriend.
Roxy Horner with her new lover Jake Bugg
Source: Daily Mail
Undoubtedly, the pair looked totally cute with one another. We hope this is not just another fling of either one of them.
Roxy Horner dated Leonardo DiCaprio while her current lover dated Cara Delevingne
Just like a high-profile fling with DiCaprio in the past, Bugg was also in an open relationship with Cara Delevingne in 2013. When they broke up, a lot of people gave opinions about his songs claiming them to be connected with his split with the supermodel.
Bugg was totally not happy with people's opinion, but he later clarified that people's thinking wouldn't stop him from writing what he wants.
Read how Leonardo DiCaprio reacts about other people's opinions regarding his constant love affairs.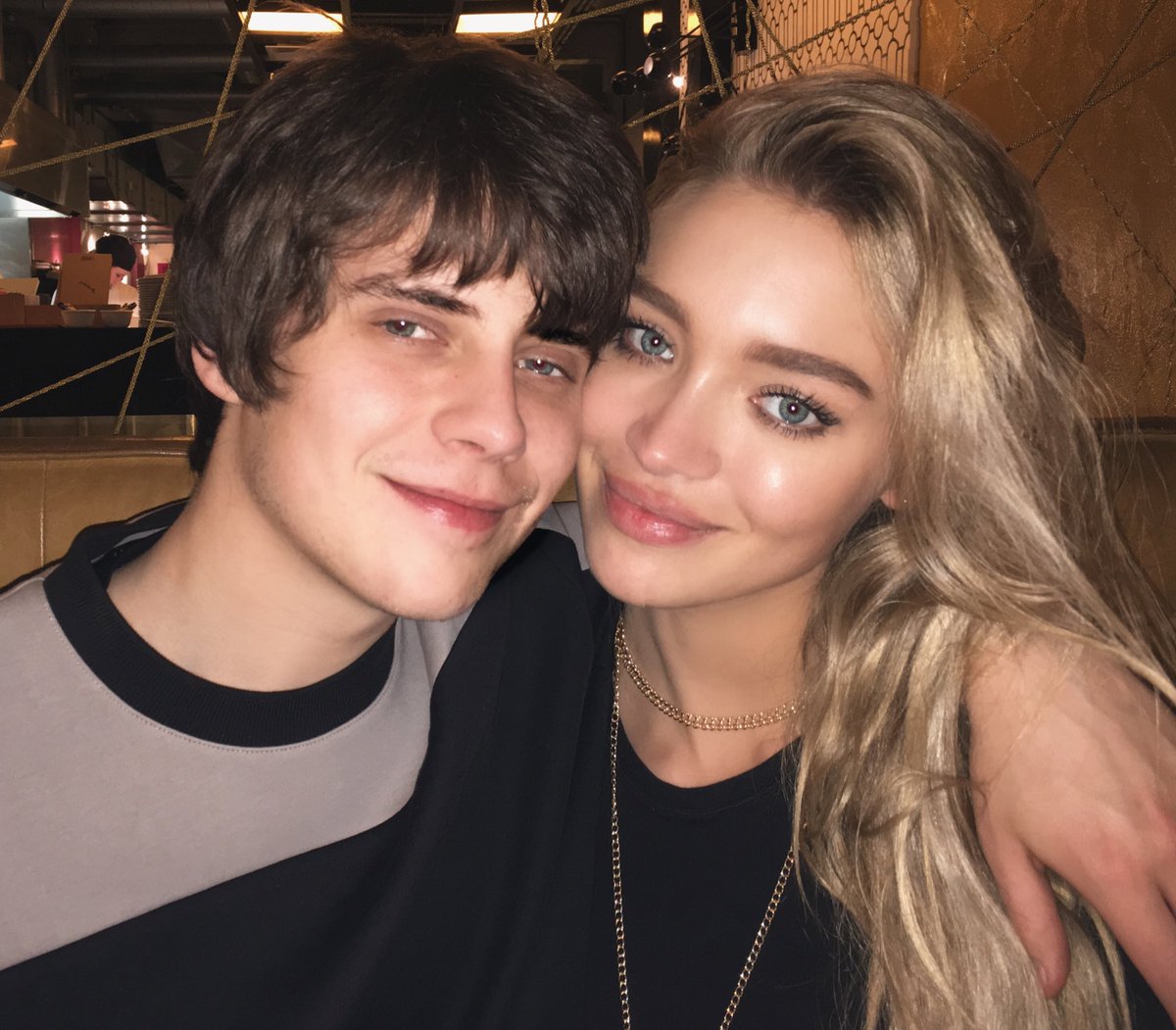 Roxy Horner with her new lover Jake Bugg
Source: Twitter
He said:
I knew that people were going to look at the lyrics on this album and say: 'This is definitely about Cara' and I half-stopped. I'm not saying the songs are about her – they just come into my head.
"But there comes a point where you have to go 'F*** it' because I won't let what others think stop me writing what I want."
Watch Roxy Horner-model video:
Roxy Horner and her new boyfriend Jake Bugg appear to be enjoying their new relationship. Although they haven't officially accepted or revealed about their affair, Horner's activities on her social networking make it clear that they are dating. We hope it's a serious one this time for both of them. We'd be really happy to see the pair getting hitched.
Read more about Cara Delevingne's relationship and dating rumors.