Rosie O'Donnell's Ex-Wife Michelle Rounds Died From An Apparent Suicide At 46
---
A deep Sympathy!! The estranged wife of Rosie O'Donnell, Michelle Rounds is no more among us.
The Orange County Sheriff's Office confirms to media on Monday, September 2011, that Michelle Rounds died at her home in Florida at the age of 46 and on the matter how she died was revealed as she committed suicide.
Wife of Rosie O'Donnell, Michelle Rounds Died of Apparent Suicide
Source: zimbio
As per the report, Michelle had overdosed on pills after threatening to end her life. After her ex-wife, Rosie O'Donnell saw her lying, she called her and tried talking her out of it. Later, she got someone to call 911 and she stayed on the phone with Michelle.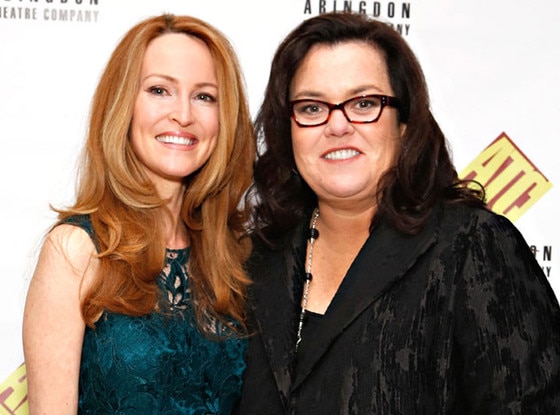 Divorced lesbian couple: Rosie O'Donnell and Michelle Rounds who were married in 2012
Source: eonline
Michelle was rushed to the hospital but it was already too late and the doctors could not save her.
Rosie O'Donnell's estranged wife Michelle Rounds 'attempted suicide': Rosie O'Donnell's ex Michelle Rounds was... http://t.co/kZPBJjnzdn

— Politics Insight (@PoliticsInsight) September 23, 2015
In regards to the death of Michelle, the Emmy-winning comedian who married Michelle in June 2012 after a year of dating but eventually ended the marital relationship with a divorce in March 2016, Rosie O'Donnell told in a statement on Sept. 15:
I am saddened to hear about this terrible tragedy. Mental illness is a very serious issue affecting many families. My thoughts and prayers go out to Michelle's family, her wife Krista and their child.
Divorced lesbian couple: Rosie O'Donnell and Michelle Rounds with their adopted daughter Dakota
Source: babyrazzi
The pair had adopted a daughter named Dakota in January 2013 and Dakota is now in a full custody of Rosie.