Role model of many aspiring Rappers of the generation, Wiz Khalifa says he cannot function without the green stuff and has to get high before hitting the gym for the training.
When leaving Warwick at the airport on Wednesday, he was asked if he took a break from smoking the weed during his flights he said: "I smoke every day, It's good for you."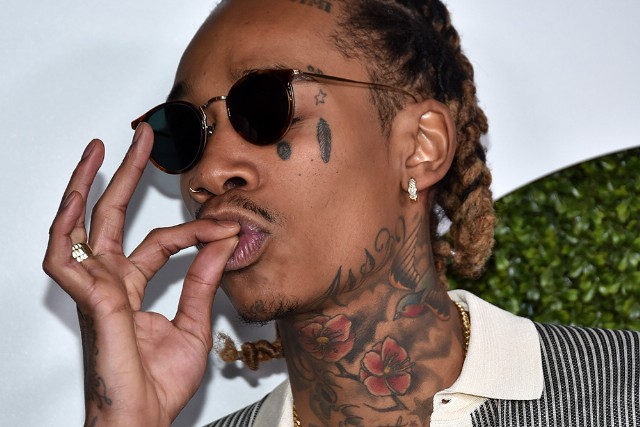 Image: Wiz Khalifa
Source: Spin
He revealed that the bong or the joint or the vaporizer works as a potion for him and keeps him concentrated towards his work.
You might also like: Wiz Khalifa's former wife Amber Rose says she has lost count of how many men she has slept with
Video: Wiz Khalifa Concert
He has been getting quite serious about ongoing training for MMA for several months. He is a member at Jay Glacer's Unbreakable Gym in L.A
The rapper campaign to limelight from his first album show Anal prove in 2006. He has a net worth of $45 million.