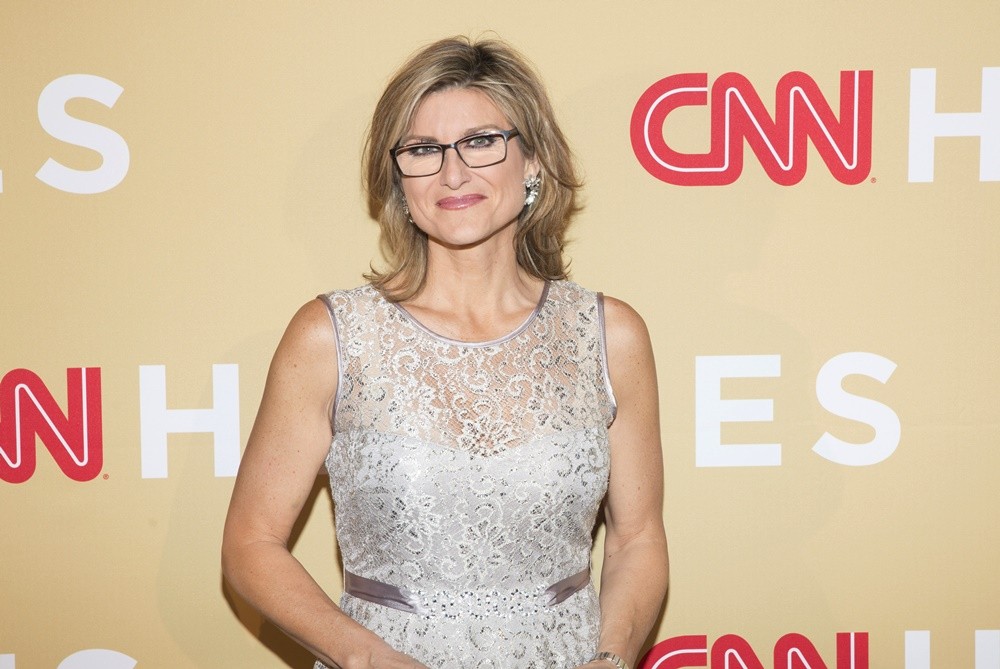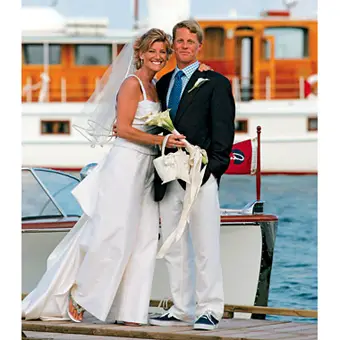 Ashleigh Banfield is a Canadian-American journalist who works for CNN and hosts the legal news program Legal View with Ashleigh Banfield. She previously was the host of Early Start and the 11 a.m. hour of CNN Newsroom.
This beautiful 49-year-old was married to her husband Howard Gould but they have parted ways due to personal reasons not disclosed by either of them. The duo have two sons. She became a naturalized U.S. citizen on October 24, 2008.Their divorce came as a shock to their followers a mostly because they had won everyone's heart with their fairy tale start of the love story.
The couple met in 2002 at Central Park in New York while Banfield was walking her pet dogs and Gould was walking his. The leashes of both their dogs entangled and that was when the movie-like story began. As said by a fan of Banfield after hearing this story, "they got tangled in each other while untangling their dogs".
Was it love at first sight or at first conversation, we can only speculate. But this story of theirs gave many people relationship goals. They started dating soon afterwards following the first meeting. After being involved in a romantic relationship for almost two years, they finally married each other.
Even their wedding couldn't have been any better and grand. The ceremony took place aboard a 85ft wooden yacht at the Royal Lake of the Woods Yacht Club in Canada on 24th of July 2004.
Banfield later revealed that she hadn't expected to meet her future husband while walking her dog in a park, above all, The Central Park.
Described by many as a woman of unflinching integrity, she was honored with two IRIS awards in 1994 for the Best News Documentary and Best of Festival (for chronicling the life of a homeless man). She also received her first Emmy Award for her coverage on Cadet Killer for "Best News Anchor".
This hot host of Canadian descent completed her secondary education from Balmoral Hall School and then joined Queen's University where she majored in Political Science and French. After graduating from there she joined CJBN-TV and also worked at CKY-TV in 1988. The following year, she joined CFRN-TV where she worked as an anchor of the weekend news. She also performed as a singer in Calgary during the late 1990s. After working in Canada for about a decade, she moved to United States and she joined MSNBC.
This daring journalist also reported the 9/11 attack, which happened on September 11, 2001. She later revealed that she got injured during the reporting by falling of debris from the burning towers.
According to sources, her net worth is estimated to be $3 Million as of 2016.