In this era, where marriage does not last long, especially in the case of celebrities, here we have a story of an amazing couple. And to the amazement, they are famous celebrities as well. Reese Witherspoon and her husband Jim Toth recently celebrated their sixth marriage anniversary.
Let's pass through the couple's personal life to know more about them. Just stay with us.
Also, read - Divorce unlikely for Reese Witherspoon as she and her husband Jim Toth enjoy married life.
Reese Witherspoon Celebrated her sixth Marriage Anniversary with her husband Jim Toth
Mentioned earlier, Jim Toth and Reese Witherspoon just celebrated their sixth marriage anniversary and do you what they named their anniversary? Anniversary in Paradise!!! Amazing.
Wondering why they called it Anniversary in Paradise? Then, first have a look at this picture.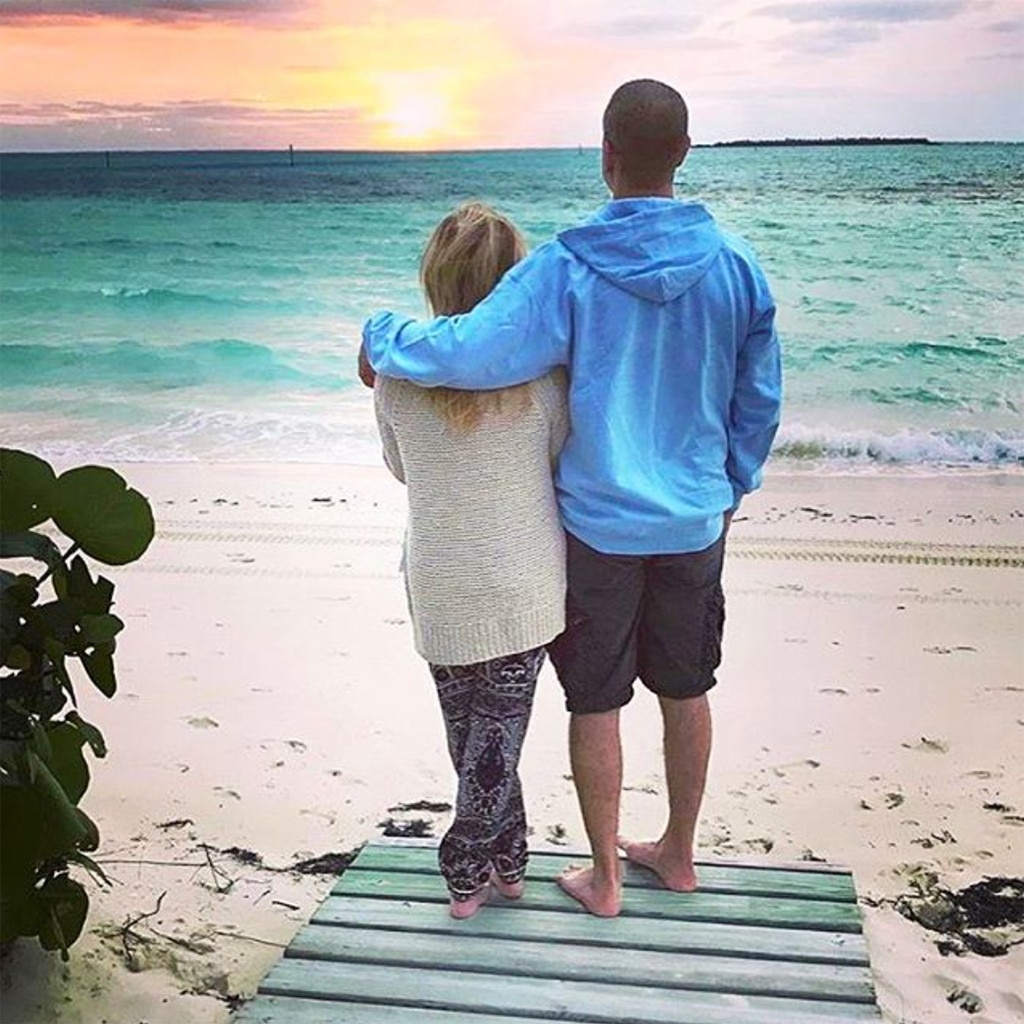 Reese Witherspoon with her husband Jim Toth
Source: E! Online
So, what shall we call this? The couple celebrated their sixth marriage anniversary in that beautiful place, which you can see in the picture. Don't you think that it's like an anniversary held in paradise?
The Oscar winner Reese Witherspoon also posted the anniversary picture of them with a beautiful caption. Let's have a look at it too.
Let's have a look at the video of this cute couple celebrating their marriage anniversary last year.
Do you know how this amazing couple's married life began? In case you don't, please follow us.
Jim Toth got married to wife Reese Witherspoon after dating her for long
The beautiful Reese Witherspoon got married to her long-time boyfriend Jim Toth on 26th March 2011. It's over six years of their relationship and the couple enjoys the same love and passion for each other as it was when the couple began dating.
It's still a mystery that how this beautiful relationship began, but the couple had reportedly been dating each other since 2010 and at the end of the same year, they got engaged. A few months after their engagement, the couple tied the knots.
Reese Witherspoon with her husband Jim Toth at their wedding
Source: estate weddings and events
The wedding ceremony was held in Ojai, California at a place which was owned by the actress Reese herself. Just after a year of their marriage, Reese gave birth to their first child; a daughter Tennessee Toth. The couple also has 14 years aged son named Deacon Toth.
Furthermore, Reese Witherspoon also has an 18-year-old daughter, Ava, together with her former husband Ryan Philippe, whom she divorced back in the year 2007.
Reese Witherspoon with her husband Jim Toth and their children; a son and two daughter
Source: people.com
The anniversary is not the only event that the couple celebrated. They recently celebrated Reese's birthday along with their kids. Reese has posted those beautiful moments on her Instagram account. Let's have a look at those pictures.
It seems the Oscar-winning actress Reese Witherspoon is enjoying her married life. We like to wish Reese Witherspoon a very Happy Married life.
For more updates stay connected with frostsnow.