The waiting is over. Here we are to showcase the 2017 Cannes Film Festival's glemps. Held in French Riviera, the fest surely got the touchdown of International starlets, models, and other famous faces.
The Cannes Film Festival has been taking place since 1946 in Cannes, France. The Festival de Cannes also celebrated 70th-anniversary edition this year.
How about a peek at your favorite celebs who smashed the red carpet at Cannes fest that runs for a week? This year the event takes place from May 17 to May 28.
Cannes Film Festival 2017 red carpet
The prestigious annual event, Cannes Film Festival is going fabulously good with an influx of high-class superstars, film premieres, and parties.
via GIPHY
It is considered as one of the biggest fashion stages in the world. The media keep their eyes on for screening looks of star attendees. Here are few fashionable entries from well-known personalities!
via GIPHY
Here we present to you the whole event's party traction in short, so let's join them
1. Bella Hadid
How can this super hot fashion model be missed being noticed right?
Also Read: Kendall Jenner and Bella Hadid lead an all star line-up in Exotic Photoshoot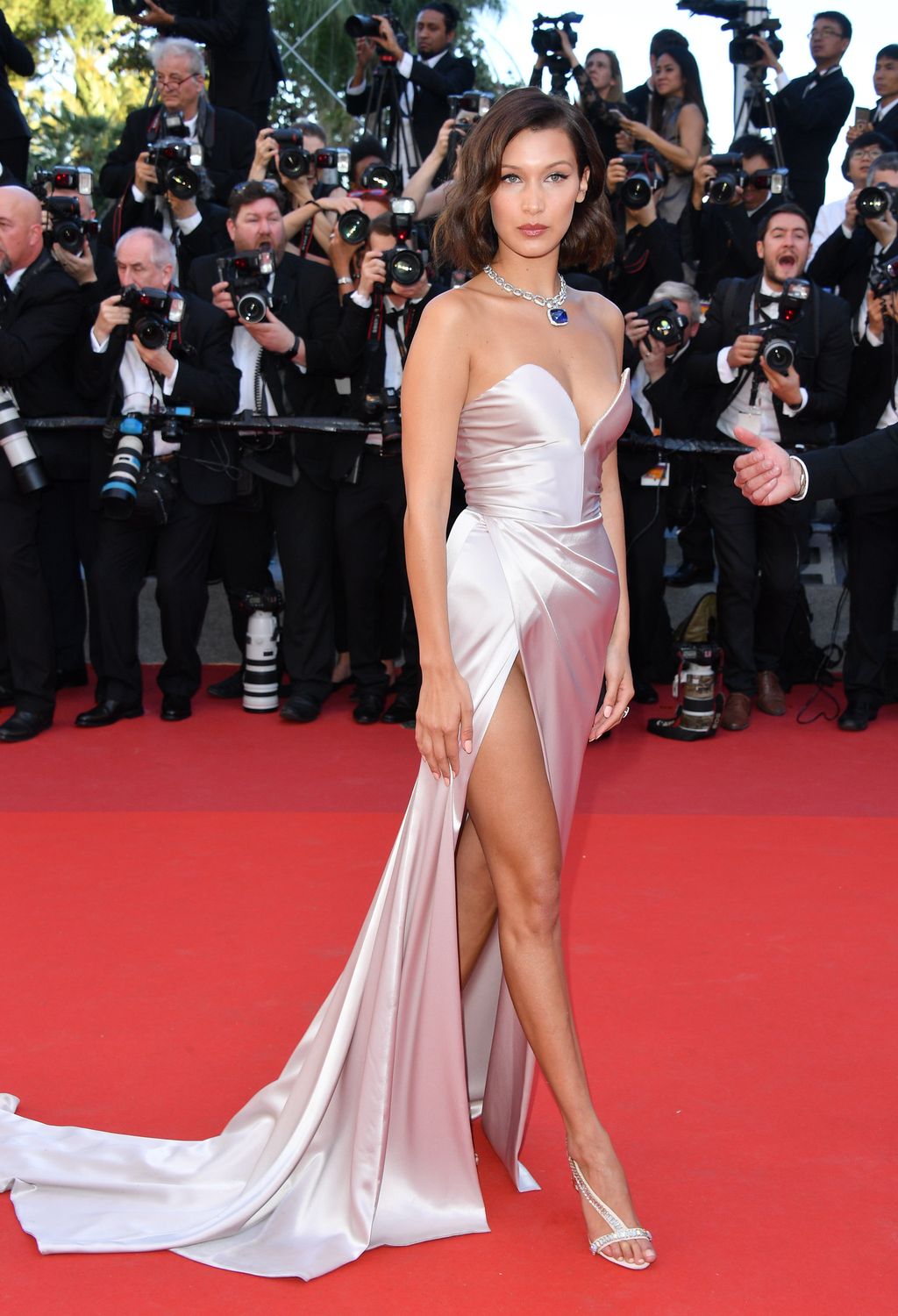 Bella Hadid in the Cannes Film Festival 2017 red carpet
Source: Style
Looks like Bella is a big fan of high slit gown right? We had just seen her in the similar style at Here she is again this time in Alexandre Vauthier gown.
Also Read: See the 10 best Bella Hadid's Looks and Dresses on Red Carpet
2. Elle Fanning
Here is your new favorite American actress Ella Fanning who is currently blooming in the Hollywood movie industry. She has performed in movies like Maleficient, Super 8, and 3 generations.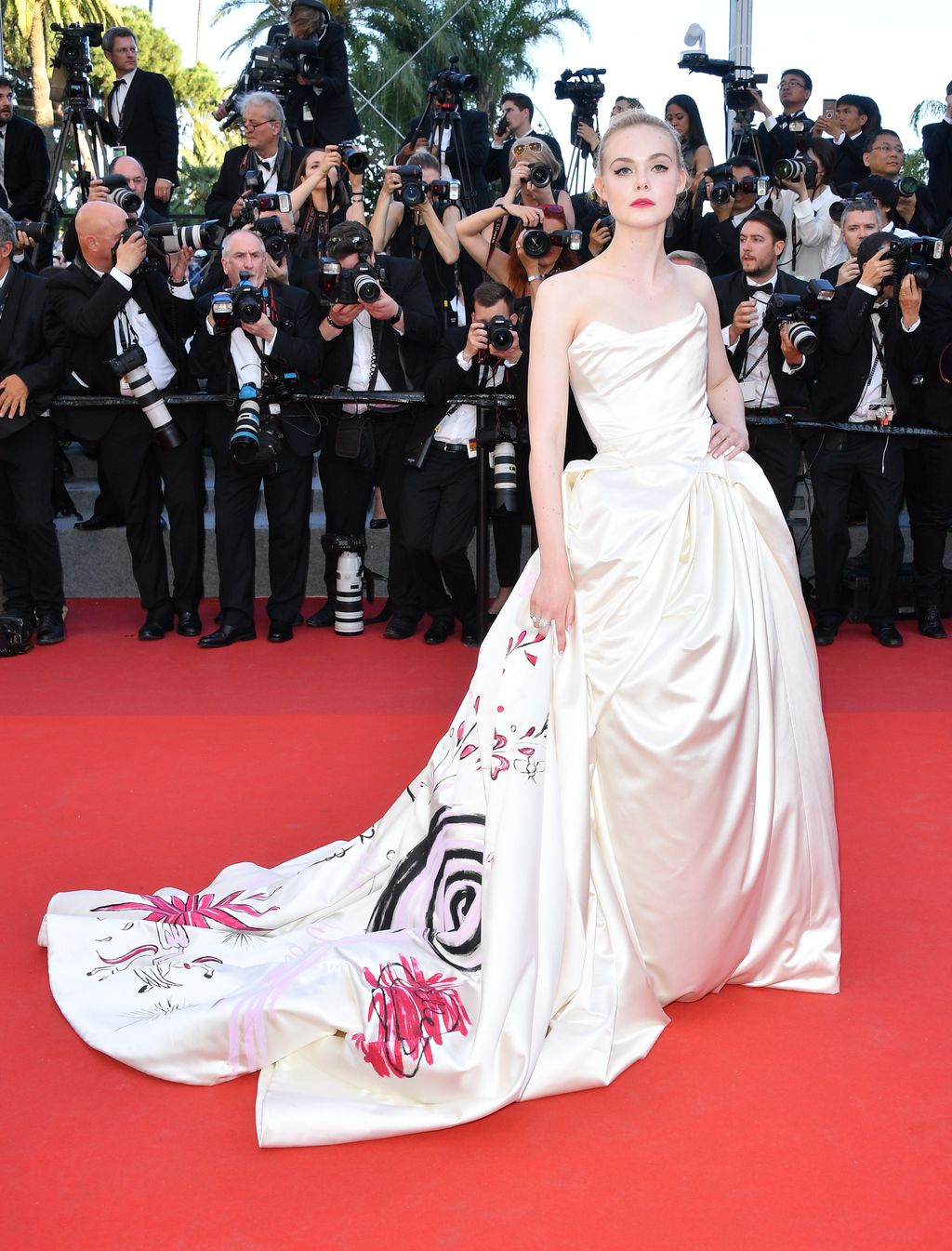 Ella Fanning in 2017 Cannes Film Festival red carpet
Source: VOGUE
She wore Vivienne Westwood's beautiful gown.
3. Eva Herzigová
The gorgeous supermodel Eva Herzigová stunned the media by her goddess look like golden dress.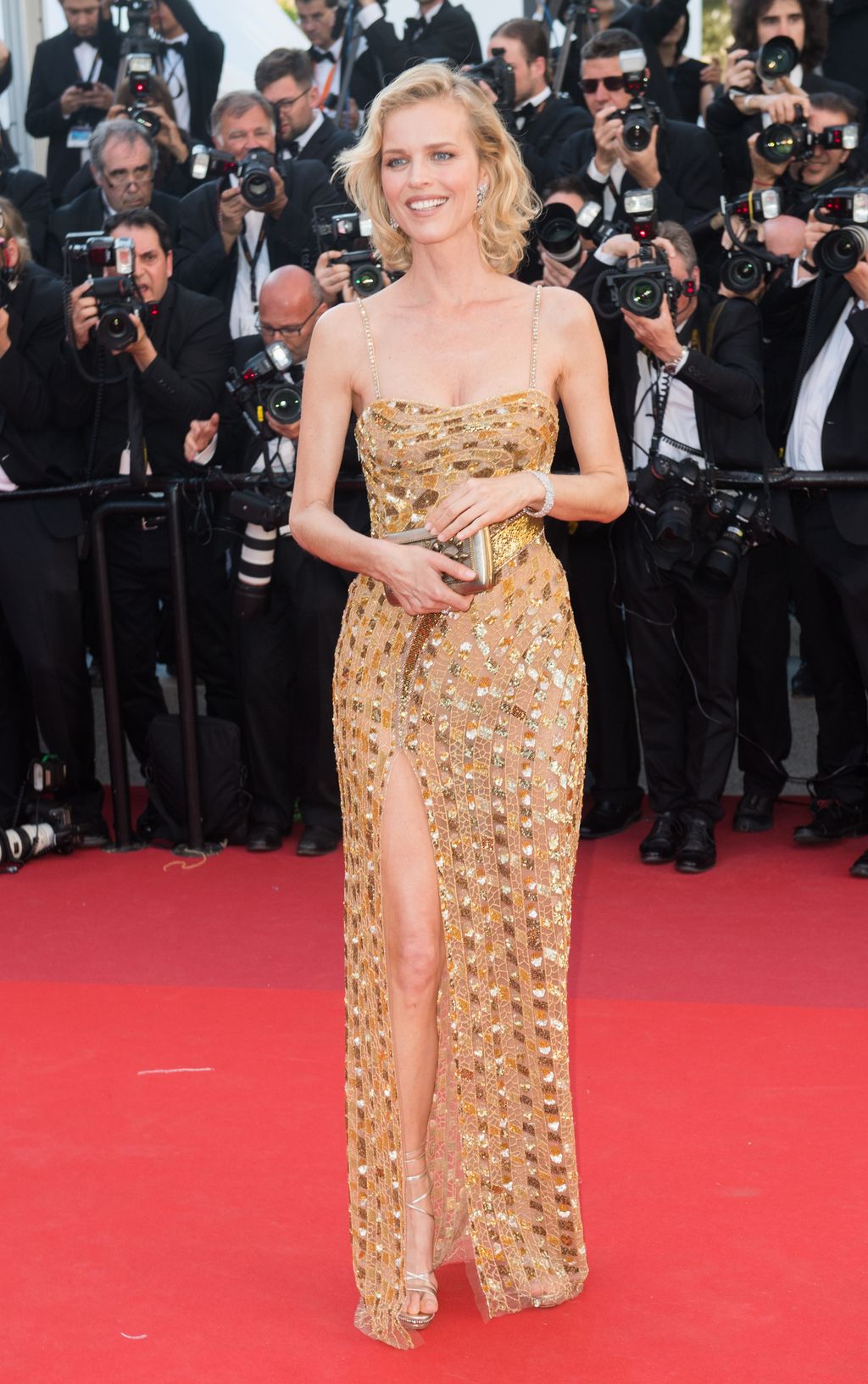 Eva Herzigová in Cannes Film festival 2017 red carpet
Source: Style
She chose Bottega Vanetta's gown to style her with in the Cannes event. Obviously, she looked dazzling!
4. Hailey Baldwin
The 20-years-old American model Hailey Baldwin stepped into the red carpet in Twinset Simona Barbieri gown.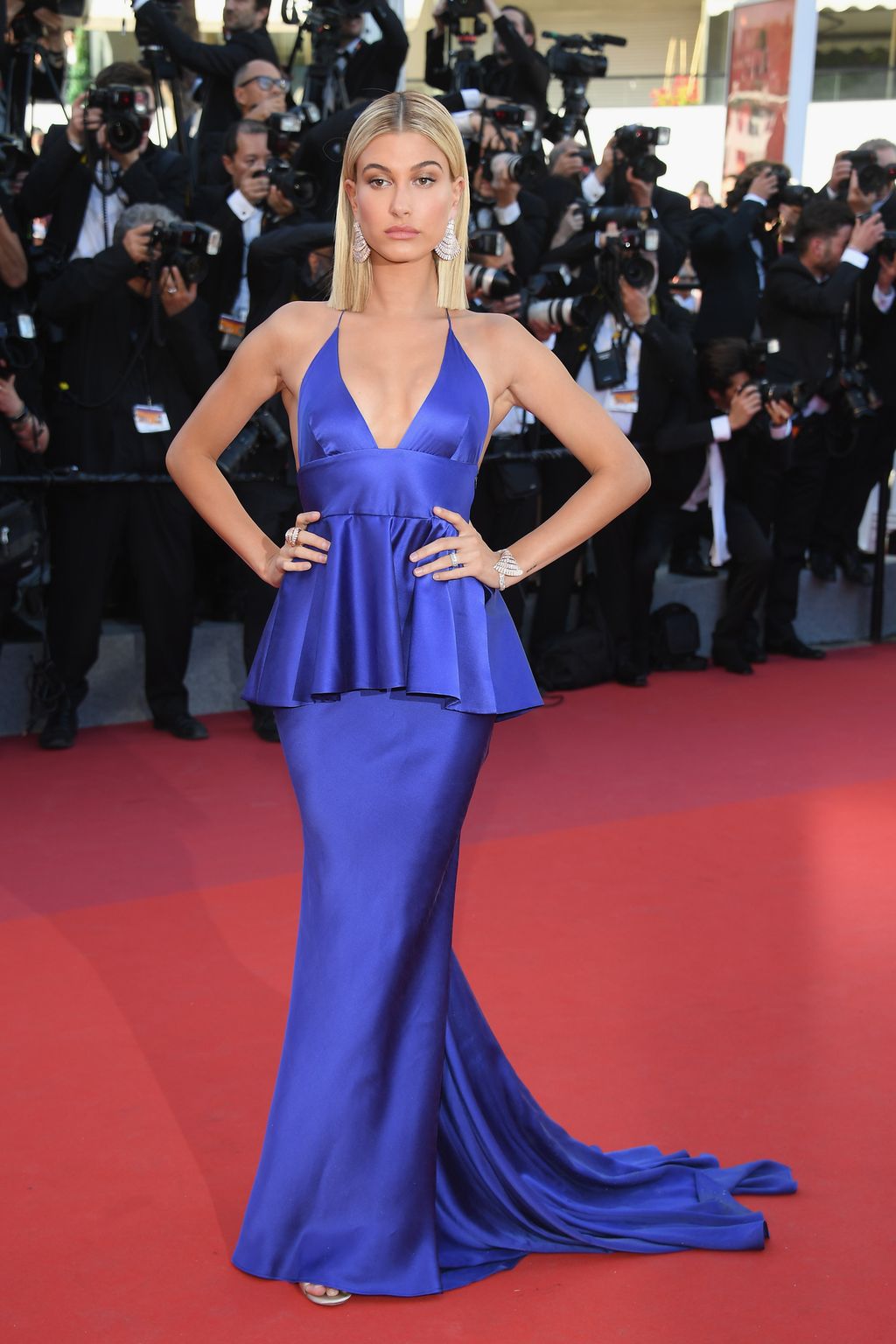 Hailey Baldwin in 2017 Cannes Film Festival 2017 red carpet
Source: Style
Sure Hailey is reflecting queen vibe in her royal blue gown.
5. Sara Sampaio
How can someone beat this Victoria's Secret Angel Sara Sampaio?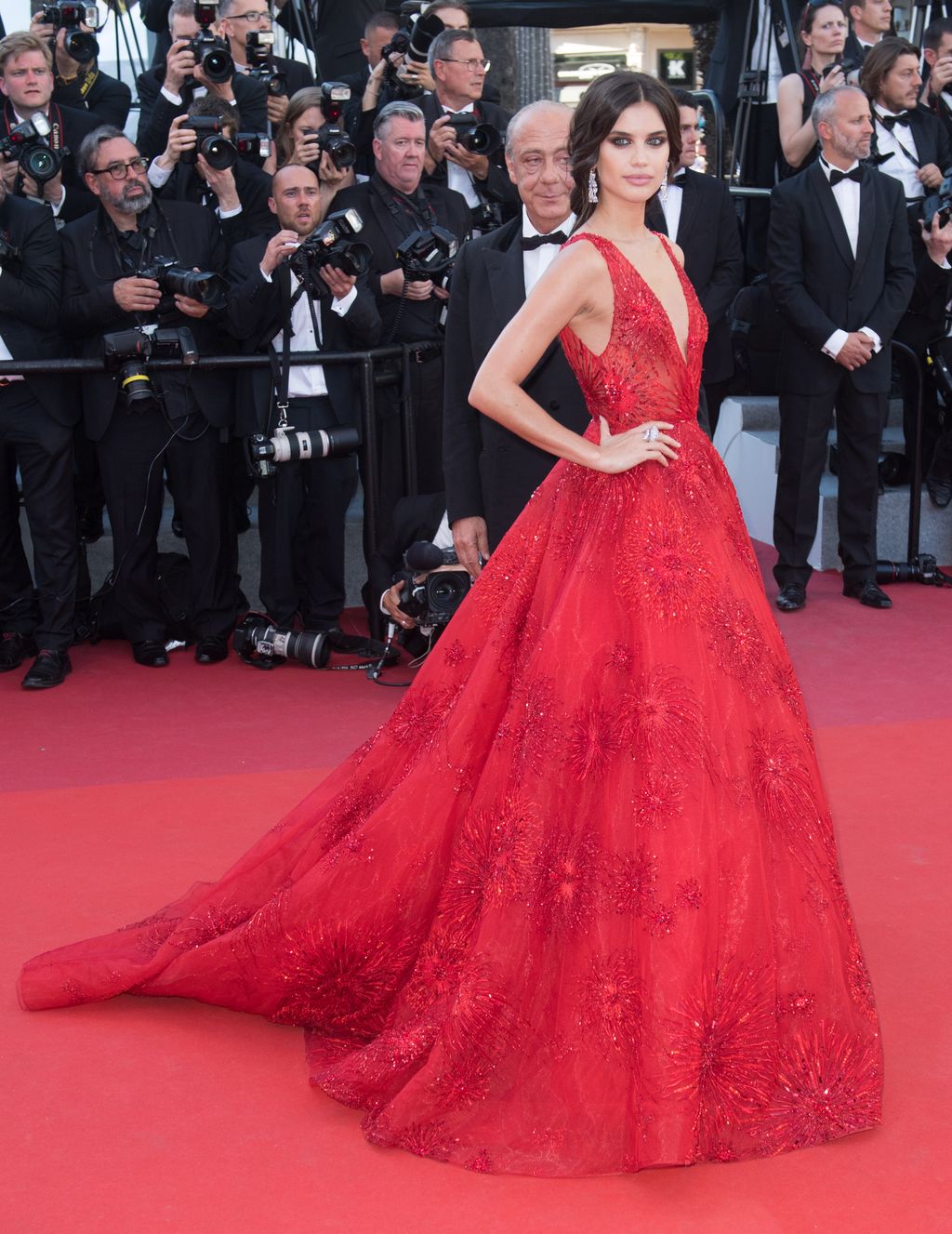 Sara Sampaio in a Zuhair Murad gown in Cannes Film Festival 2017
Source: Style
The fashion model Sara went totally vintage with her Zuhair Murad red gown. She had a deep plunging neckline and a floral fairytale dress alike style underneath.
Like a Princess!
There you go people! One of our stunning looking hotties in 2017 Cannes Film Festival red carpet. We wonder how pro like Kristen Stewart, Nicole Kidman and