Narvel Blackstock is a Texan steel guitar player and is best known as the manager of singers like Kelly Clarkson, Blake Shelton and his ex-wife Reba McEntire. Narvel, who was interested in music from a very young age, initially used to perform in a local band.
Later Narvel Blackstock started to play country music and fell in love with it. However, he never gained exposure as a musician and started to manage Reba McEntire. Later on, he also became the co-owner of Starstruck Entertainment.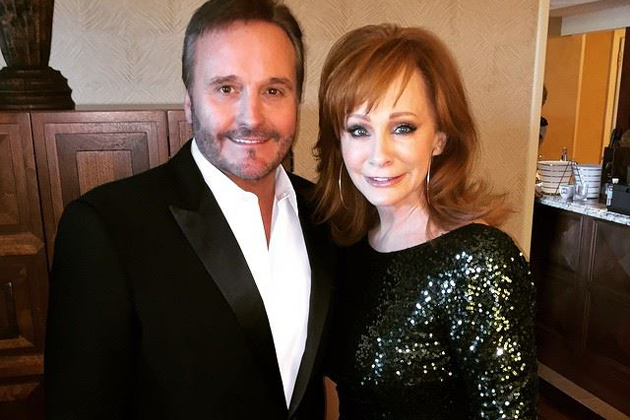 Narvel and Reba
Source: WBWN
Here we are going to talk about the long marriage of Narvel Blackstock with ex-wife Reba McEntire. We will also find out if the steel guitarist is dating anyone at the moment.
Narvel Blackstock, Reba McEntire Marriage, Children, & Divorce
While still working as the manager of singer Reba McEntire, Narvel got married to her in 1989 at a private ceremony. According to reports, the wedding took place at Lake Tahoe on a boat.
But the power couple ended up killing both their marriage and career game after they founded their own company.
Narvel Blackstock's children
Narvel Blackstock was previously married to his first wife Elisa Gayler Ritter and has 3 children from her side. Reba McEntire happily inherited the children, Chassidy Blackstock, Shawna Blackstock and Brandon Blackstock, Kelly Clarkson's husband.
Later, in February 1990, the couple gave birth to their first child together, Shelby Steven McEntire Blackstock. Kelly Clarkson married husband Brandon Blackstock in 2013.
The couple seemed happy when, all of a sudden, they announced their separation on 3rd August 2015. After 29 years of being married, the duo decided to split up and finally got a divorce in December of 2015.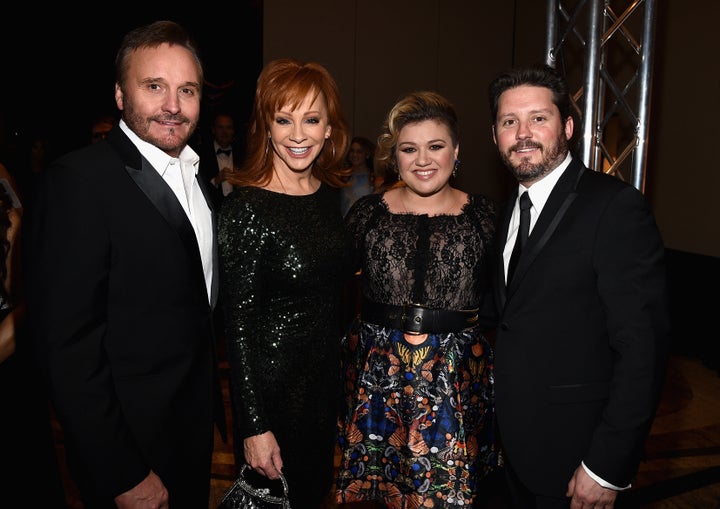 Narvel Blackstock and Reba McEntire with step-son and his wife Kelly Clarkson
Source: Huffington Post
Despite her divorce with Narvel Blackstock, ex-wife Reba still adores her 3 stepchildren. According to reports, she still visits them and the Blackstock family. Reba McEntire, who has a hefty net worth, is also very close to her stepson's wife Kelly Clarkson and was very thrilled when the two got married.
Who Is Narvel Blackstock Dating Currently? Is He Married?
Not long after the divorce, 61-year-old Narvel Blackstock reportedly started dating one of his ex-wife's close friend Laura Putty Strouds. Laura is a real estate agent and spent a lot of time with the couple before they got divorced. Previously, Reba McEntire also shared a picture of the trio during their visit to a Katy Perry concert.
Narvel Blackstock, Reba McEntire, and Laura at Katy Perry Concert
Source: Pinterest
The duo started dating in 2016 and reports claim that they are even ready to walk down the aisle and are very fond of each other.
Hopefully, the couple will get married soon and have a happy relationship. Best wishes from Frostsnow for now.