Where do you relate Priyanka Chopra to? Superhit Bollywood movies? Hollywood series, Quantico? Or you remember her for her beauty?
Yes, today we are talking about gorgeous and talented Priyanka Chopra and her love life. Just stay with us.
VIDEO: Five Interesting facts about actress Priyanka Chopra
Priyanka Chopra Affairs, Boyfriend, And Children
Miss World 2000, Priyanka, is a rare beauty. She's not only one of Bollywood's highest-paid actress but is also one of the most demanding actresses of the current time. Despite being so hot and happening, Priyanka has not married anyone yet.
CAPTION: Priyanka Chopra
A lot of rumors of her being in a romantic affair came out and went by from time to time. She has been linked up with various celebrities of Bollywood but in reality, she has never talked about her relationship with her co-stars in detail.
Priyanka Chopra Love Affairs: Her Views on Marriage
Priyanka's first boyfriend was Aseem Merchant. She dated him before she was famous. However, this couple could not last long, as Priyanka dumped him soon after winning Miss World. Besides him, Priyanka has been linked with a lot of her co-actors such as Akshay Kumar, Shahrukh Khan, Herman Baweja, Shahid Kapoor, etc.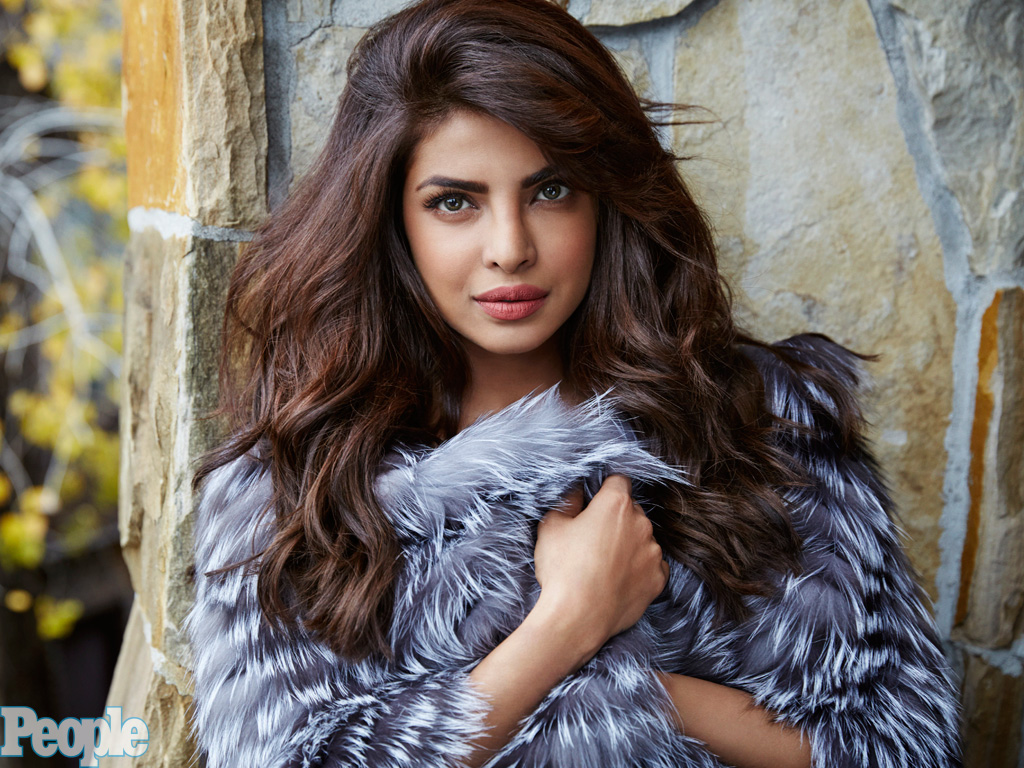 Caption: Hollywood and Bollywood actress Priyanka Chopra
Source: Pinterest
However, she has never openly accepted any of her relationships. Neither had she come out in public with her boyfriend as well. But, on one of the episodes of "Coffee with Karan", she accepted that Shahrukh Khan makes her blush and Shahid Kapoor was once her boyfriend.
Her secret affair with these actors can be found easily on the internet. However, Priyanka recently accepted that she is in a relationship with someone. Scroll down for the details.

The Real Question: Who is Priyanka Chopra's Boyfriend?
During an interview with a leading daily, Priyanka was asked about her relationship status. To which, she replied very cleverly saying,
Who says I don't have a partner? I might not be with him because I am traveling. All my life I have never commented on the fact of whether I am in a relationship or not.
Priyanka's response shocked the public and made them wonder if she has actually found the right guy. She also added,
I have a personal life. I don't like talking about it. I am private about it. I've never flaunted my relationships, I have protected them. I believe in "buri nazar"(bad sight). So if something is important to you, keep it close to your heart.
However, lately, the gorgeous lady is all over the news, and guess what, she has caught the attention for her alleged relationship with singer/songwriter, Nick Jonas. Oh! time really flows fast.
Priyanka Chopra Dating Nick Jonas!
The Quantico actress was first spotted with the Disney actor at the 2017 Met Gala event, speaking of which the actress said,
Yeah, we were on the same table and we already know each other. So he was like 'Hey, you wanna go together?' And I was like, 'Yeah, OK, let's go together.' It ended up working out.
And looks like their friendship has heated some serious things in between them. The pair has also visited Priyanka's homeland, India together.
CAPTION: Priyanka Chopra with Nick Joans at the 2017 Met Gala
Also see: Baywatch Actress Priyanka Chopra Recalls How Getting Replaced In A Movie Changed Her.
Priyanka Reveals her desire to have Children
It seems like beauty queen Priyanka, 35, wants to start a family soon. According to her, she wants to get married and have a lot of lovely children. She stated:
I have always wanted babies. Lots of them. For that reason I want to get married, It is not fair to bring a child to this world without marriage. Society is mean like that. I want to get married but no one can claim me until someone really claims me.
Following her alleged relationship with Jonas, 25, we might be in for a treat sooner.