The husband of former columnist Jill Rhodes, Sean Hannity is the conservative political commentator and anchor for Fox News Channel. Sean is the host of The Sean Hannity Show, a nationality syndicated talk on the radio.
The 45th President of the United States, Donald J. Trump sits with Sean Hannity on 4th January of 2017 at White House. Sean is a favorable candidacy of Donald Trump who has been criticized by supporters of Ted Cruz several times.
Stick with us, today we are going to provide you with the details about the interview between Sean and President Trump.
Also Read about Sean Hannity and Jill Rhodes divorce rumors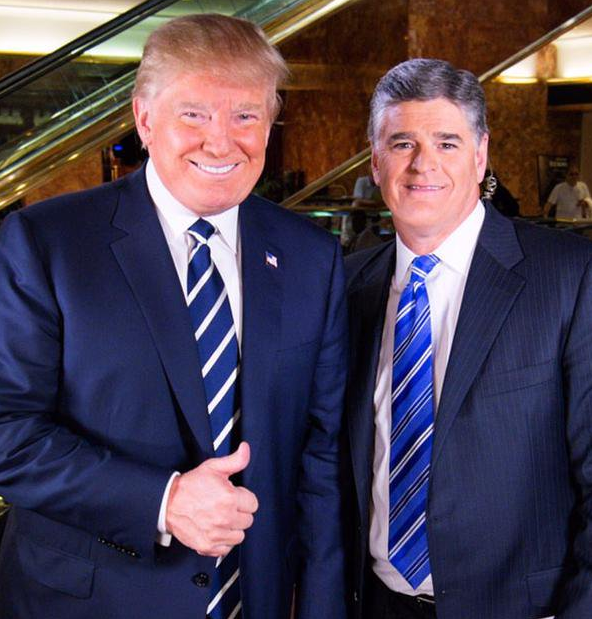 Donald Trump and Sean Hannity
Source: Politicspa
Must read: Sean Hannity's net worth and salary on a rise as his career go from strength to strength
Must Read: President Trump's family
Sean Hannity sits with President Trump
On Thursday, 4 January of 2017, Sean Hannity was in the White House to take the interview of the current US President Donald Trump. In the interview, Trump was asked about the future plans to be implemented. Trump said that he has accomplished a lot and is still working to accomplish much more.
Sean has interviewed Trump for dozens of times but Thursday's interview was the first exclusively extended interview. Sean and Trump talked about the current political affairs and the future plans.
Video: Donald Trump Interview Hannity Full Video 1-26-17. Donald Trump Interview Hannity
When Trump was asked about the extreme vetting for the many countries such as Syria, Iraq, Iran and Sudan. He answered that they are going to have extreme vetting for people going to their country.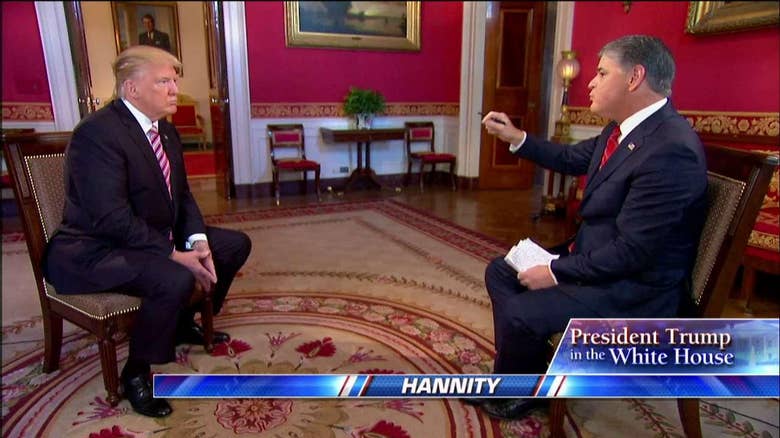 Trump Gives a Tour Of The Oval Office to
Sean
During the exclusive interview, Sean was given a tour of the Oval Office by Trump. The 45th president of the United States, Trump briefly gave the details about portraits of the presidents and founders he had moved into the office which includes Thomas Jefferson, Andrew Jackson, and George Washinton.
Video: Sean's tour of the Oval Office.
Read: President-elect Donald Trump's family. Meet the new first family.
Sean Hannity is always been trolled for being a great supporter of Trump but Sean still keeps ignoring the criticism. Sean is married to Jill Rhodes since 1993 and they have two children together.
Know more about Donald Trump:
Rosie O'Donnell – Donald Trump – 'Mentally Unstable'
What's Barron Trump and Eric Trump relationship with their father Donald Trump?