Enrique Pena Nieto is a Mexican Politician, who is also the president of Mexico. Enrique has been married 2 times: with Monica Pretelini and Angelica Rivera. The rumor of his affair with Maritza Diaz Hernandez and the couple having an illegitimate son is a constant highlight in the media. Has Enrique divorced his wife? Is there any rumors of him getting divorced soon. Want to know the truth? Don't worry, we are here for you.
Caption: President Enrique Pena Nieto and wife Angelica Rivera
Enrique Pena Nieto Marriage and Divorce
The 50-year-old president of Mexico, Enrique Pena Nieto was married to his first wife Monica Pretelini back in the year 1993. Their relationship lasted for 14 years as Pretelini lost her life to an epileptic seizure. The couple was extremely compatible with each other and they had 3 kids from their marriage.
Even before his marriage ended with Monika after he lost her to the disease in the year 2007, there were rumors of President Enrique Pena Nieto affair with this other woman named Maritza Diaz Hernandez. Even though it is not confirmed, some tabloid suggested that they were in a relationship from the year 2005. There were also rumors about them having an illegitimate son named Diego.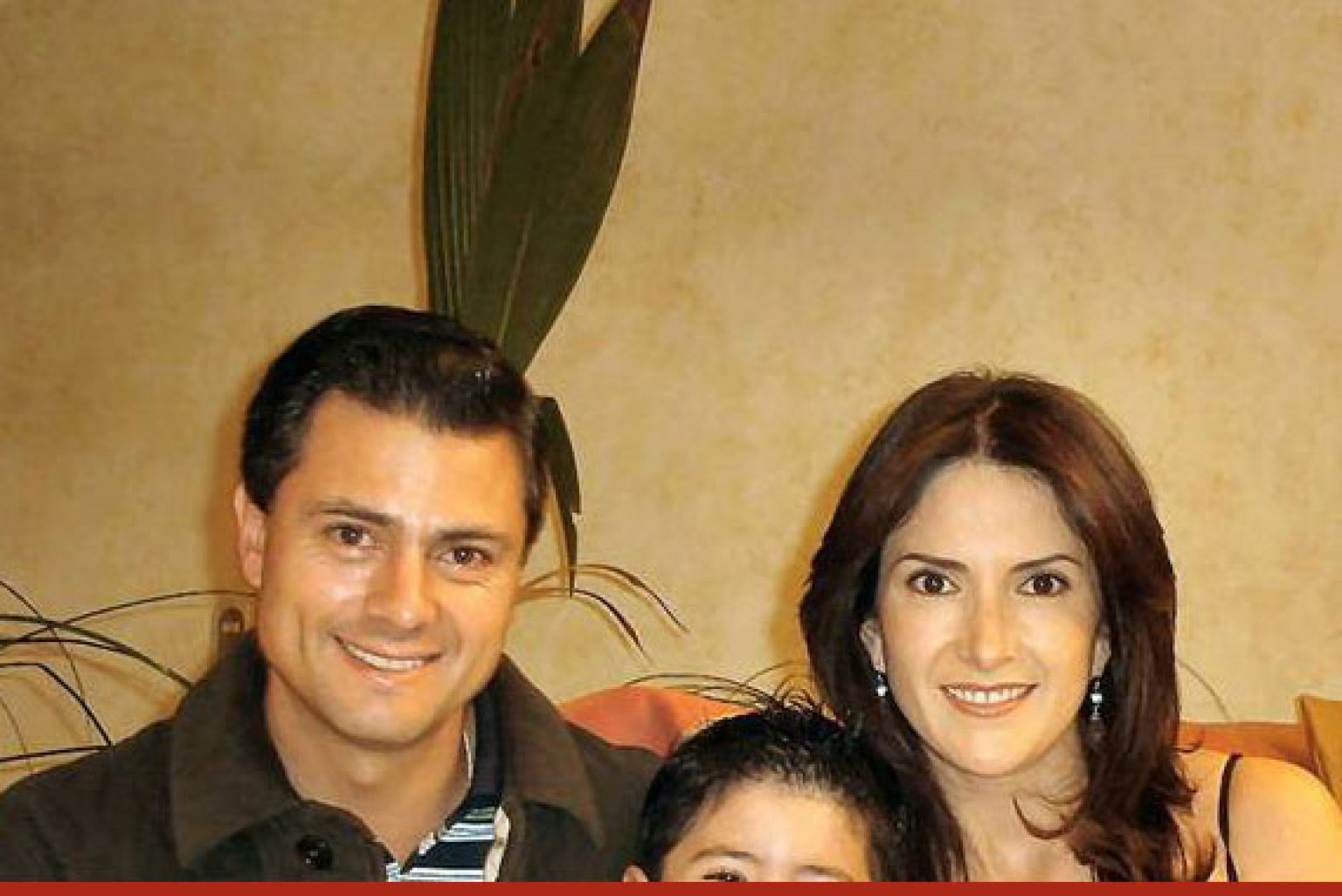 Caption: President Enrique and Maritza Diaz Hernandez with Diego
Source: latintimes.com
Apart from his relationship with these women, President Enrique is now married to the Mexican singer, model, and actress Angelica Rivera Hurtado. The couple married each other in the year 2010 and there are rumors about them getting divorced soon. The rumors about their divorce came to light in mid-2015 as there were many scandals about them surrounding in the media world.
Even though there are no concrete reasons for them getting a divorce so far, we suspect that their divorce might occur as a result of a political strategy to avoid from negative publicity. The scandals of Angelica Rivera has brought negative impression to the Mexican people and as per the sources, people of Mexico aren't happy about their first lady. Her luxurious lifestyle and herself failing to perform as a role model for the nation are considered to be one among the many reasons that people hate her. Since people don't like her there is also pressure for the president to split up to avoid the negative impression.
Some sources have also suggested that their marriage is on the brink of collapse as the couple seems to have some issues with each other. During the welcoming of King Felipe VI and Queen Letizia of Spain at the museum in Zacatecas, there was this awkward moment between them which was also caught on the lens. In the video, Angelica Rivera was seen to be reaching her hands out for him and Enrique was seen turning away from her. This controversial moment filmed in a camera has certainly portrayed the fact that their relationship is on the brink of survival
What do you think about the president of Mexico? Please, leave your comments below..