Andrea Kostantina Tantaros, the celebrated American conservative political analyst and commentator who co-hosted Outnumbered and The Five on Fox News Channel made news highlights when she sued Fox News in 2016, claiming sexual harassment. The 37-year-old charismatic host decided to act following several indecencies in the organization. Let's have some insights about the incident and also see who the gorgeous political analyst is dating as of now.
Andrea Tantaros and Billy O' Riley Controversy
Former Fox News host Andrea Tantaros filed a sexual harassment lawsuit in August 2016 alleging that she was sexually harassed by host Bill O' Riley, former network chief Roger Ailes, and several high-level executives. O'Reily, one of the network's most popular primetime hosts was also previously involved in another sexual harassment lawsuit in 2004 with then-Fox producer Andrea Mackris in 2004. Later on, he himself settled the lawsuit for anywhere from $2 million to $10 million.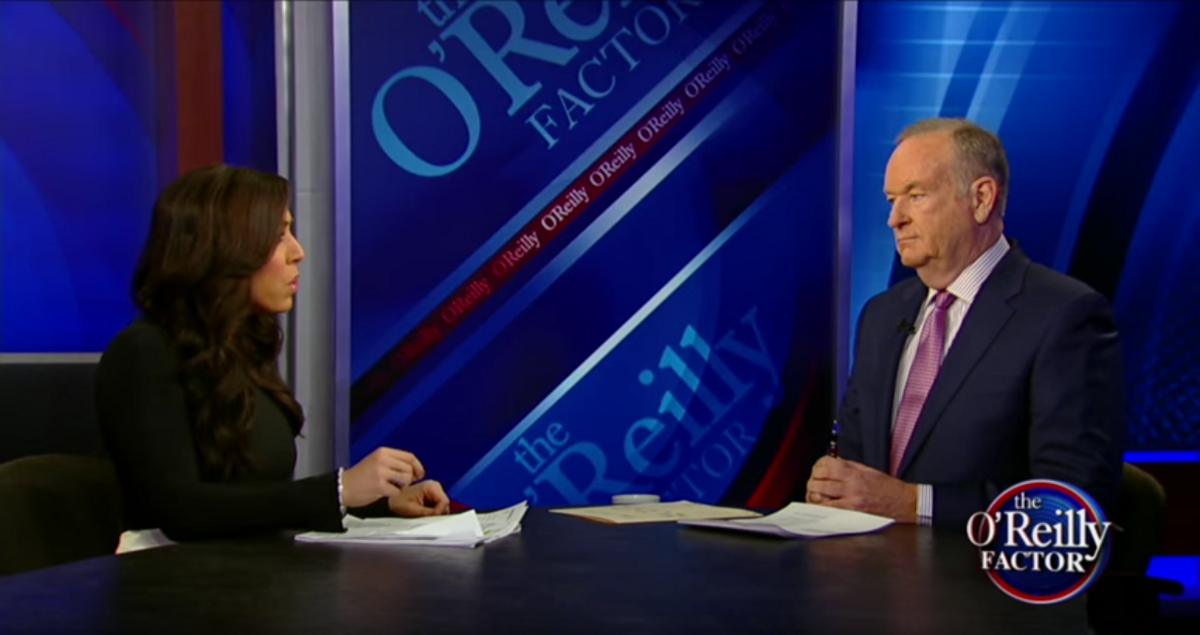 Source: weareultraviolet.org
Tantaros alleged that O'Reily sexually harassed her by "asking her to come to stay with him on Long Island where it would be 'very private,'" and by "telling her on more than one occasion that he could 'see [her] as a wild girl,' and that he believed that she had a 'wild side." She also revealed that the current president of Fox News, Bill Shine suggested her to drop the claims, according to KTLA. According to Tantaros lawsuit, the network "operates like a sex-fueled Playboy Mansion-like cult, steeped in intimidation, indecency, and misogyny."
Tantaros was suspended from the network in April 2015 and has been jousting with Fox since then. According to Fox, the suspension was over a contract issue regarding her book. According to Tantaros' attorney, Judd Burstein, this was nothing but an excuse to take revenge against her for filing sexual harassment and hostile-workforce complaints.
Andrea Tantaros love affair
Andrea Tantaros is currently dating ex-husband of Carmen Electra, Dave Navarro. Andrea and Dave were introduced to each other by a mutual friend in 2015 and after dating for few months, the rumor of their marriage has already started to take heights. The popular American guitarist Dave Navarro and political analyst Andrea seem to be very happy with their relationship. The pair has different professions and seems very opposite in nature, however, they claim that they have a lot in common.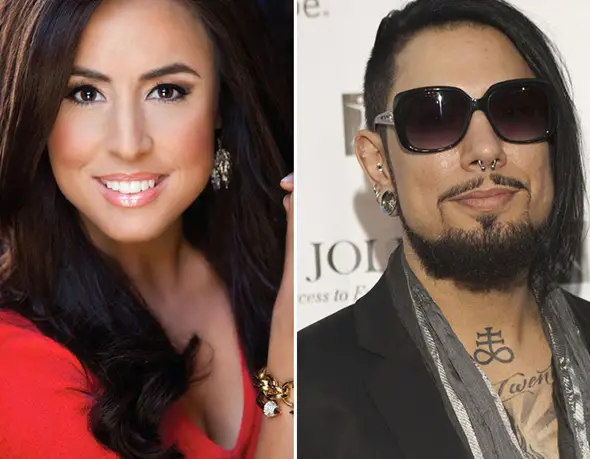 Source: Frostsnow.com
Although in the beginning Andrea and Dave tried to hide their love affair, the attempt wasn't quite successful. Well, our suspicion about the couple increased after Andrea posted the following photo on Instagram where she has given the hint about her enlarging love life. They started hanging out together and were spotted together in public in a regular basis. According to reports, the couple was also spotted kissing around New York City.
The former RHCP guitarist Dave has had a bad boy image following his involvement in drugs and a high number of love affairs. He was married to three other beautiful ladies all of which ended in a sad divorce. His most popular marriage was with actress Carmen Electra (2003-2007) which only lasted for three years. His other wives were Tania Goddard (1990-1993) and Rhian Gittins.
Andrea and Dave are now together for more than a year. Considering the previous love affairs and failed marriage of Dave we are not sure of this relationship either. Yet, we are hopeful that this couple finds true love in each other's heart and wish them a happy future together.