A pregnant mother, Charleena Lyles was shot dead by US police officials at her apartment in Seattle on Sunday morning. The event took place when she called the law enforcement to report burglary in her apartment.
After Lyles reported theft, two police officers who arrived for the investigation shot the woman dead while her children were home. The 30 year old was announced dead before she could be taken to the hospital, according to the police. The incident is enormously condemned and has flared up an outrage among the citizens as it has been viewed as another example of atrocity by the US officials towards the African-Americans.
The police reported that the woman was with a Knife; the law enforcement has also disclosed a four minute video which captures the police saying "we need help, Get back" before they fired their bullets. Furthermore, it also blames the lady herself as a "suspect". Police also said the other family members including her children were safe during the firing.
Lyles' cousin, Wanda Cockerhern said
"They didn't only take one life – they took two lives and destroyed the four lives of her children."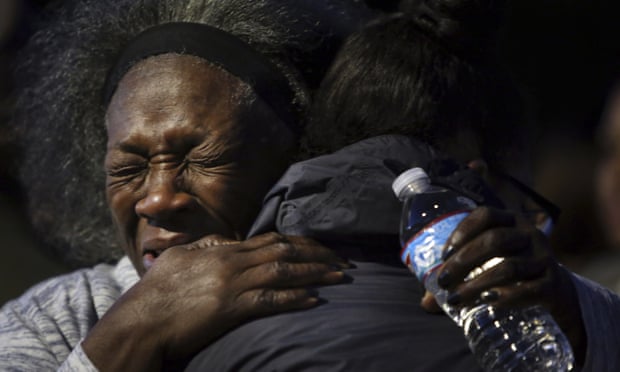 The family of the Departed
Image source: theguardian.com
She also mentioned that the youngest of the children, has Down's syndrome who barely understands what happened while the eldest had to walk over the dead body of his mother, she cried asking for justice.
According to her relatives Lyles was suffering from mental health challenges. This is not the first time the police behaved this brutally with people with such illness. Frequent studies have suggested that the rate of being killed by police is sixteen times higher for mentally challenged individuals than the normal counterparts.
Usually, on burgrally cases only one officer is sent by the law enforcement department but two officers showed up on this particular incident which has further raised questions on the officers. There could be other ways of handling the situation but why had the police chosen to kill the woman is the unsolved mystery here.