Like Flip or Flop's Tarek El Moussa and Christina El Moussa, Peyton Wright Lambton and Chris Lambton are also reality television stars who got into the spotlight after their respective seasons of The Bachelor and The Bachelorette.
The couple's relationship from the show ended but their relationship didn't. Later, the couple took their relationship to the next level and married. The pair is now blessed with a baby girl Lyla James Lambton. Now, Chris is the host of DIY Networks Yard Crashers.
The pair who was heartbroken from their past partners ended up together and is now happy with their daughter. Want to know about the couple? We have here for you Peyton and her husband Chris's marriage story. Stay with us.
Peyton and Chris met through mutual Bachelor pals
Peyton Wright and Chris Lambton met through mutual Bachelor pals in a golf tournament in North Carolina in 2010. Peyton was with Andy Baldwin in The Bachelor and Chris was with Ali Fedotowsky in The Bachelorette, but the couple is glad their relationship did not work out on the show.
Peyton was sent home after a two-on-one date on the show, and she said to People,
"I'm so glad Andy Baldwin left me standing there on that aircraft carrier, "I'm glad it didn't go any further because it wouldn't have worked out."
Even Chris felt the same thing about Ali as she asked him not to propose cause she was in love with the other finalist Roberto Martinez.
Must Read: Tarek El Moussa is Married to his hot wife Christina El Moussa and recently had a second baby and Christina El Moussa looking for a new boyfriend after her divorce with Tarek El Moussa.
Video: Chris and Ali in the Bachelorette;
Must Read: Flip or Flop star Christina El Moussa is dating hockey player Nate Thompson. Know about her affairs
Bachelor Alums Peyton and Chris Marriage
After Peyton and Chris's extraordinary love story you will apparently believe in faith if you don't!! The couple casually met and fell in love and later the couple got married. On 5th May 2012. Payton and Chris exchanged their ring and announced themselves as husband and wife.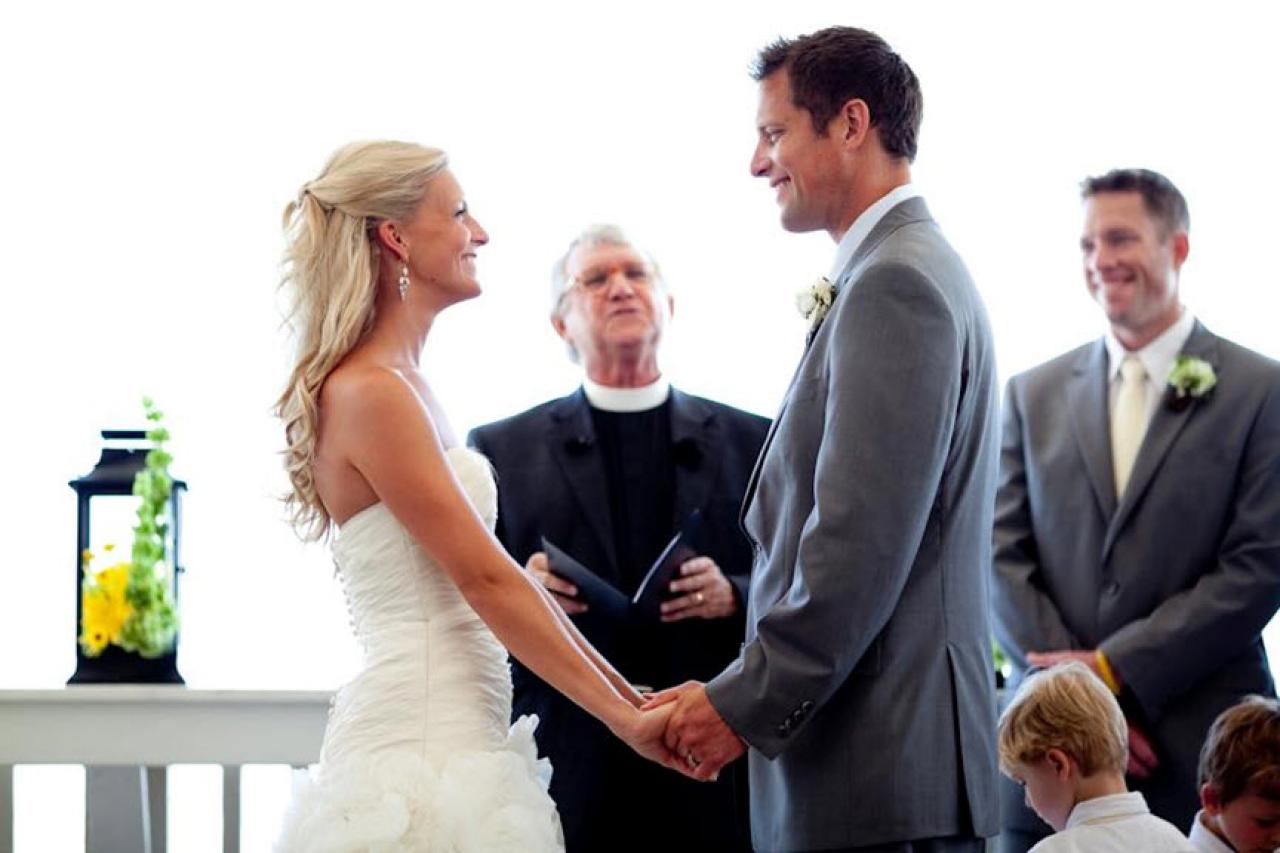 Peyton with her husband, Chris on their wedding
Source: People
The couple tied the knot at Wild Dunes Resort in Charleston, S.C. Payton looked stunning in her strapless white gown along with an expensive earring designed by Melissa Sweet.
Twitter: Chris' dad's gift to Peyton and Chris on their wedding;
Instagram: Peyton and Chris celebrates their 5th wedding anniversary;
Peyton and Chris are now parent of a Baby Girl
Peyton and her husband Chris started to host their show on HGTV called Going Yard after their marriage. The couple announced the news of Peyton's pregnancy in June 2016. Peyton said,
'It's something we've wanted for a long time, and we're so excited it's finally here,'
Pregnant Peyton with her husband, Chris
Source: Wet Paint
Instagram: Peyton and Chris's daughter Lyla;
Instagram: Chris and Peyton with Lyla;
On Saturday, 19 Nov 2016, Peyton and her husband got a new job of changing diapers of their lovely daughter Lyla James. Just a few days after Lyla's birth, mother Peyton uploaded a picture of their daughter on her Instagram.
Peyton and her husband Chris are jubilant with their daughter, and the couple doesn't get tired appreciating each other. We wish a lifelong happiness for such a lovely couple.
For more updates, stay tuned to Frostsnow