There are frank TV personalities who share their daily routine with their fans, and then there is Hari Sreenivasan. Connecting with fans has been made much easier what with all the social networking sites.
But even his growing fame has not tempted this PBS reporter to share a bit about his off-screen affairs with his fans. Scroll down to know Hari Sreenivasan' personal life including his married life, past affairs, children, relationships, and more. Check it out:
Hari Sreenivasan married wife Sucheta Sachdev; Children
We do know that this tall, dark and handsome journalist, Hari Sreenivasan is a happily married man. He has been married to Sucheta Sachdev. Reportedly, Sachdev is a music supervisor. Sreenivasan and his wife both being a Hindu got married in their traditional attire following all the other customs.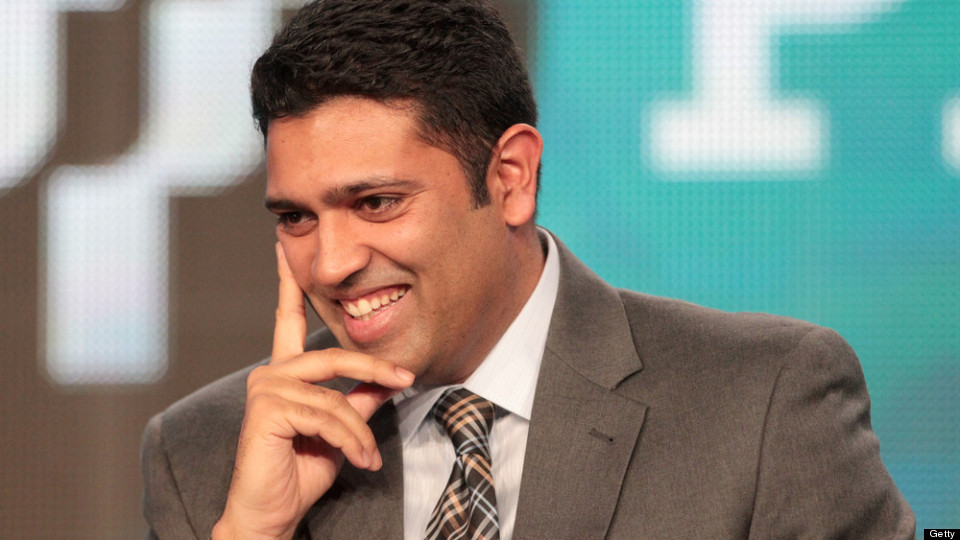 Hari Sreenivasan
And recently, we came to know that this duo has a toddler son. And yes, many must have missed this little piece of information because it was not shared by Sreenivasan or his wife, either.
Neither his Instagram nor Twitter has shown any sign of this proud baby daddy. But rather, beautiful snaps of this charming family were found on the website of Ann Price Photography in August 2015.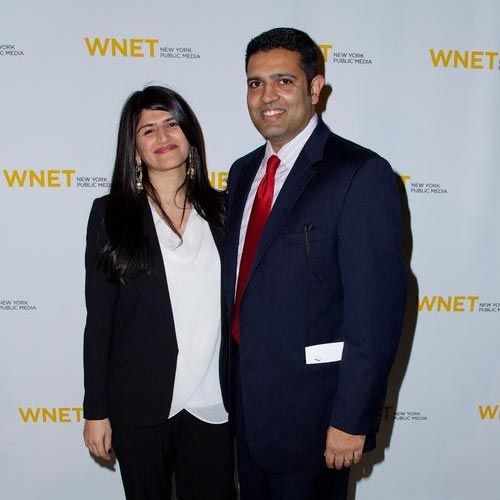 Hari Sreenivasan
His marriage was a very hushed up affair, so even if there had been some divorce rumors, we wouldn't know about that easily, would we? Let us hope for now we don't HAVE to either.
Born in India, this 44-year-old has already served several reputed networks throughout his career. Prior to his current network PBS, Sreenivasan was associated with CBS and ABC.
He also interned for several TV news stations in Washington State after earning his degree in 1995 in mass communication (with minors in politics and philosophy) at the University of Puget Sound.
He had immigrated to the United States at age seven and only in September 2008 Sreenivasan became an American citizen.
SEE: Megyn Kelly for NBC asked Indian PM Narendra Modi If he has Twitter
He has made some notable contributions in his field as a journalist such as hosting the talk with Prime Minister of India Narendra Modi.