Actress Meredith Salenger is officially off the market as she said 'Yes' to her partner Patton Oswalt. Oswalt is a renowned stand-up comedian who has been married and divorced in the past, but this is Salinger's first engagement, which will soon turn to marriage.
It is absolutely fantastic to see two lovers take their love affair to another level. Let's find out more about Oswalt's proposal and their further plans. Keep reading:
Patton Oswalt engaged to Meredith Salenger
PEOPLE reported that the comedian Oswalt and actress Salenger are ready to exchange vows as they got engaged recently.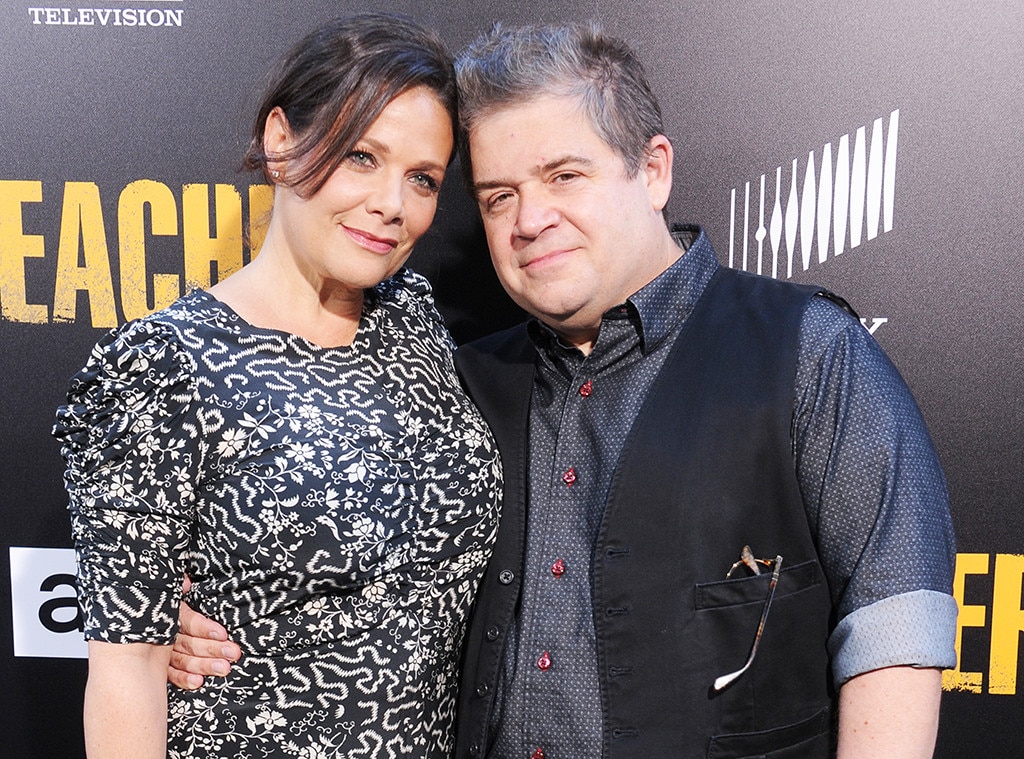 Patton Oswalt with his fiance Meredith Salenger
Source: E! online
The news was confirmed after Salenger took to Instagram to post a photo collage that included the pair's proposal moment. She also revealed about it in the caption as she wrote that it is official and she feels like the luckiest girl in the universe.
Oswalt also announced the big news about his engagement on Twitter in a rather funny way. He wrote, "I put the ring in a marzipan Slave I replica and said, 'Will you be my Padawan of Love?' She maced me but said yes later."
Patton Oswalt and Meredith Salenger budding romance
The pair's engagement news didn't arrive late as they had just gotten public with their love affair in June during the 'Baby Driver' movie premiere in Los Angeles. However, the couple has never been shy to show their feelings in public. They often post cute and funny photos of and with each other on their social media.
Oswalt and Salenger are said to have met through Martha Plimpton, their mutual friend. They began from being just friends to fiance, and we all are super happy for them.
Patton Oswalt with his fiance Meredith Salenger
Source: Perez Hilton
Even though the couple hasn't given any hints about their wedding plans, Oswalt Tweeted a few days ago that he feels like they are already married.
Patton Oswalt previous marriage and children
Oswalt is a father to 8 years old daughter Alice who was brought into the world by his former wife, Michelle McNamara. The pair got hitched on 24th September 2005, and after nearly 11 years of their marriage, a tragic incident occurred in Oswalt's life. McNamara died in her sleep in April 2016. His first wife McNamara was the writer of true crime and was also a journalist.
Watch Patton Oswalt talk about how he and his daughter coped with his wife's passing:
McNamara died just 15 months before Oswalt engagement to his current partner. We all agree that it might have been a really hard moment for the comedian, but life goes on.
Oswalt appears to be very happy with his current girl and seems he has moved on. Congratulations to the newly engaged pair! We wish to see them tie the knot very soon.
For more updates keep in touch with Frostsnow.