The Rising golf star Paige Spiranac broke the heart of many men when she announced that she was engaged to Steven Tinoco, a former minor league baseball player. Spiranac and Tinoco had been dating for quite a while before they got engaged. However, there are no hints of tying the knot so soon.
Spiranac is a true inspiration to women all around the world and is on a mission to show the world that golf is a fun game and it's not just a game for men but is for women as well.
Let's have a closer look at the golf babe's personal life.
Paige Spiranac is mistaken to be married
Some of Paige Spiranac's fan mistook her as a married woman when golf coach Lockey designated Spiranac as his wife in one of his tweets. Later one of fan out of shock asked her if she is married. To that, Spiranac replied by saying she was neither married nor in any kind of relationship.
However, Spiranac cannot say much anymore as she got engaged in December 2016 to Tinoco over a trip to Dubai. The trip was actually for the Dubai Ladies Masters championship. The trip for Paige only had one good thing to it, her engagement.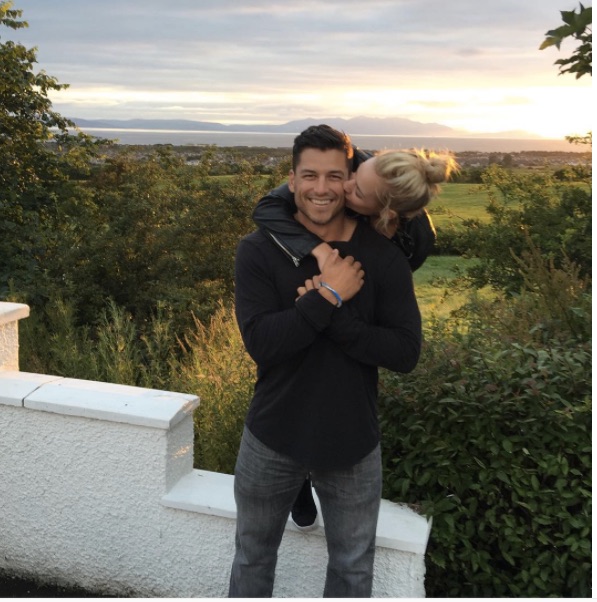 Image: Paige Spiranac and Steven Tinoco
Source: fab wags
Find out more about the pair's engagement.
Paige Spiranac engaged to Steven Tinoco
Her fiancée Tinoco posted a very adorable video on his Instagram, where Spiranac was head over heels for his love. The video showed his happiness while announcing his engagement news and showing everybody her gorgeous ring.
The couple got engaged in December 2016 and it's been a while since their engagement. Are the couple planning to get married, or do they still have some time to think of? Let's find out.
Are Paige Spiranac and Steven Tinoco up to wedding plans?
Despite being engaged for quite a while now, the couple hasn't shared their wedding plans to any media outlet. It seems like they do not have any plans of tying the knot any sooner.
Image: Paige Spiranac and Steven Tinoco
Source: Esquire
Looks like Spiranac wants to focus on her career at the moment. She often posts amazing golf videos on her Instagram which makes us believe that she is busy with her game. She also wants to make new innovations in the sport.
Paige Spiranac working on her game
Once, Spiranac posted a photo on her Instagram with luggage on her both hand. She captioned it stating that she is busy playing mini golf tour events and working on her game. She even said that she's working very hard to become a better golfer.
Recently in February 2018, Paige was featured as the cover model for the famed Sports Illustrated Swimsuit edition. Also, on April 11, 2018, the couple alongside the PGA golfer Tony Finau broke a golf trick shot Guinness World Record beating the previous world record by getting an extra catch than the previous 11 catches in one minute.
We hope Spiranac reaches the top of her career and gets married to her fiancé Tinoco really soon.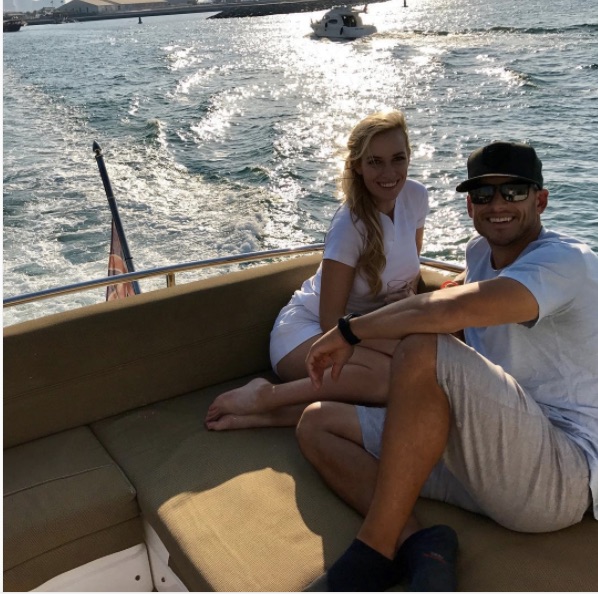 Image: Paige Spiranac and Steven Tinoco
Source: fab wags
We wish all the very best to this adorable couple who has managed to stay happily together for a long time and hope they will continue in the same manner their whole life.