Singer Alecia Moore, better known by her stage name, Pink frequently posts pictures with her family on her social handles. Recently, she shared a photograph of her kids on her Instagram account but unlike previous times her latest photos have dragged her to criticism.
In the photograph, she is seen spending a quality time cooking in the kitchen holding her young kid, son Jameson and her elder daughter six years old, Willow appears enjoying around her mother.
Image: Pink with her Kids
Source: Mirror
But as soon as the Photograph hit the social network, the singer was backlashed by many citing her as a careless mother.
Many have criticized her saying that such kind of stuff is dangerous for kids.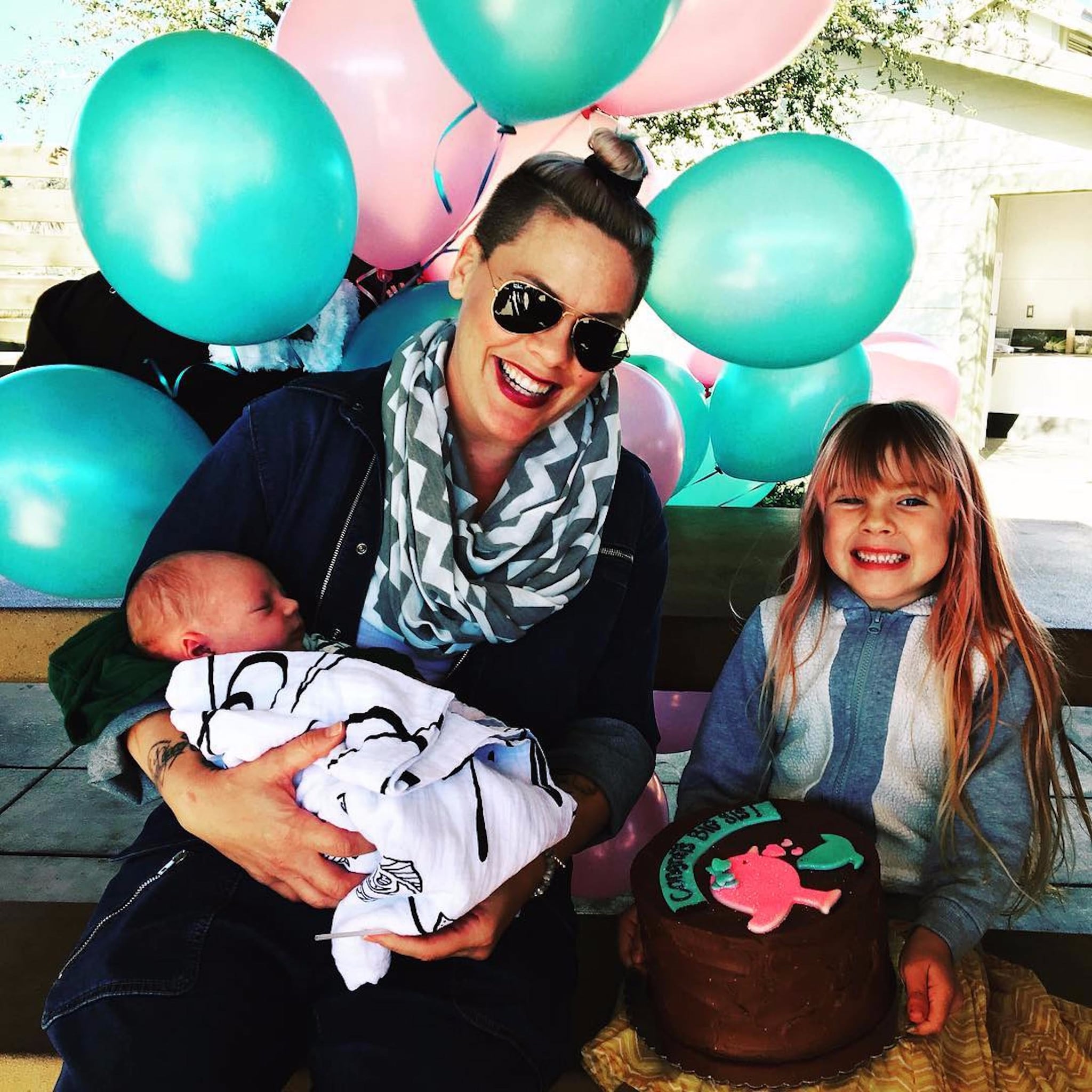 Image: Pink with her kids
Source: wapa.pe
One of the negative comments read like this
"Personally I wouldn't hold my child in front of me while cooking, I'd hold them to the side away from the flame and anything popping up at me but that's her child and if an accident happens that's hers to go through."
While her fans have spoken on her defense asking her to ignore the haters.