British rock 'n' roll icon Rod Stewart performed with Joe Jonas dance rock band DNCE to sang a reimagining of his classic hit 'Da Ya Think I'm Sexy?' at the 2017 MTV Video Music Awards, at a satellite location at The Palms in Las Vegas.
The 72-year-old musician appeared in an event like never before and stole the show with his confident delivery and smooth kicks. He was dressed in a disco-themed silver suit alongside with Best New Artist VMA 2016 winning band DNCE frontman Joe Jonas to perform a 1978 hit as a duet.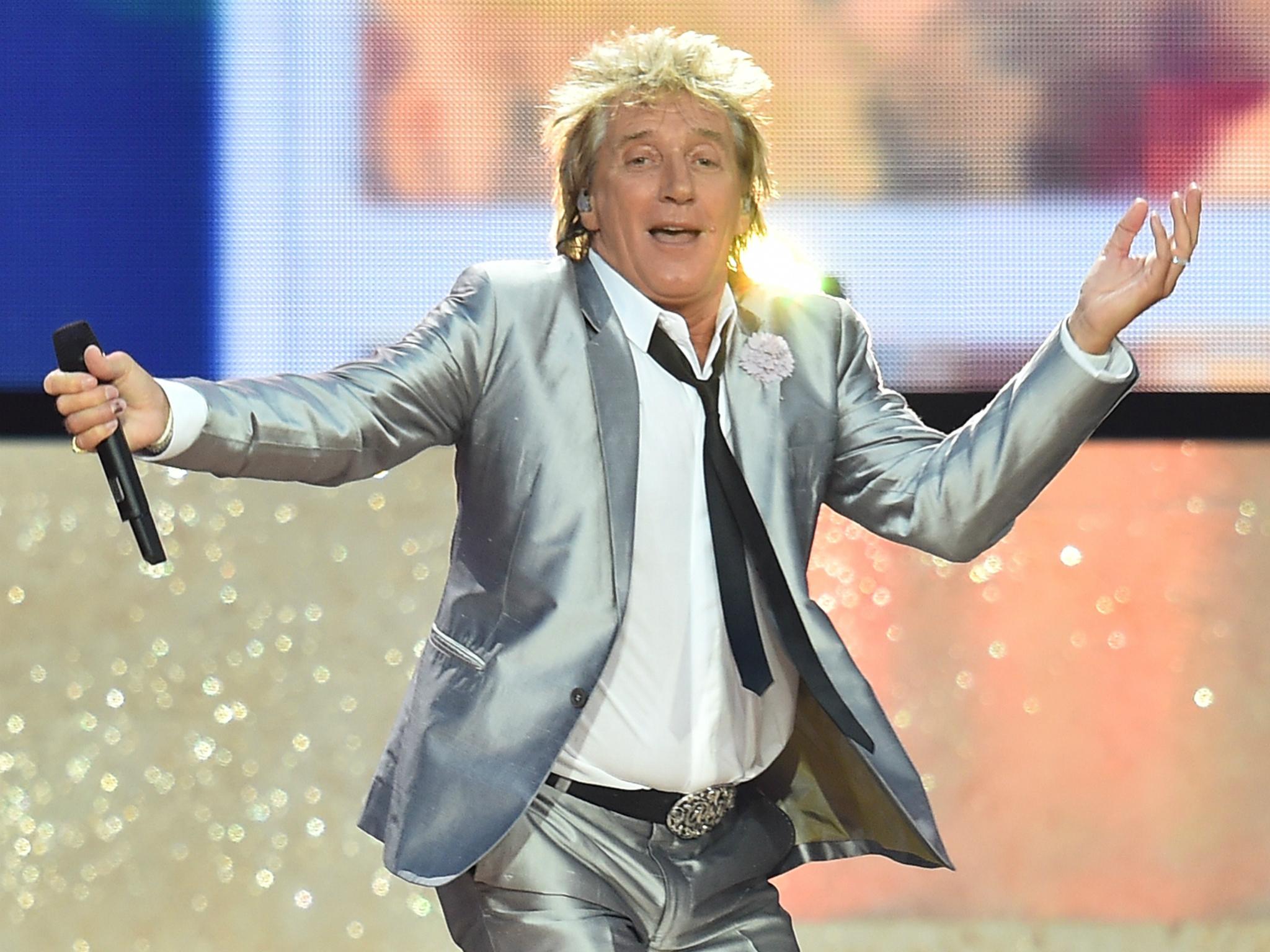 British Legendary Rock Singer Rod Stewart performing at VMA 2017
Source: The Independent
As one of the best selling artist of all time, Stewart achieved the stature of his popularity amidst the late-1970s. The two-time Rock and Roll Hall of Fame inductee initially discharged his hit single Da Ya Think I'm Sexy? in 1978, as separated from his ninth collection, Blondes Have More Fun. The melody was likewise named as one of Rolling Stone's 500 Greatest Songs of All Time. With more than two million records sold around the world, Stewart's effect on the universe of rock "n" roll is remarkable.
Read More: Rod Stewart and Penny Lancaster renews their wedding vows in a romantic ceremony
Watch Video: Rod Stewart feat. DNCE - "Da Ya Think I'm Sexy"
Stewart recently announced the collaboration of Da Ya Think I'm Sexy?, along with a "newly minted partnership" with Republic Records, on Aug. 23 via Twitter.
Coincidentally, DNCE additionally happen to be signed with Republic Records, which may have something to do with the coordinated effort. DNCE rose to fame in 2015, launch by Jonas' past acclaim, after the arrival of their introduction single Cake by the Ocean. The band won a VMA for Best New Artist in 2016.
Must Read: Game Of Thrones star Sophie Turner Opens Up about Dating with Joe Jonas, Know Details here
Enjoy Video: DNCE - Cake by the Ocean LIVE
Stewart recently joined with Cyndi Lauper for a joint headlining U.S. tour that wrapped August 12th in Houston. He released his 29th studio album, Another Country, in 2015.
For further updates, stay updated to Frostsnow.