Erin Foster had nothing but praise for the actress Katharine McPhee amid reports In My Dreams star is dating her father, David Foster.
The 35-year-old Erin exclusively told media about the 33-year-old Katharine on Saturday at the BLEUSALT Launch Celebration in Malibu. She said:
She's amazing. I really like her. She's awesome.
She further added:
My dad is kind of a hopeless romantic, and Katharine's awesome. We really, really like her, and we've known her for a really long time. And if he's happy, we're happy.
Last week, the Katharine and David were photographed strolling out together arm-in-arm in Brentwood, California. At the time, a source told PEOPLE, though, that the couple is platonic and were merely having "some fun" at the expense of photographers.
Must Read- Katharine McPhee, 33 and David Foster, 67 Dating Currently, Know their Current Relationship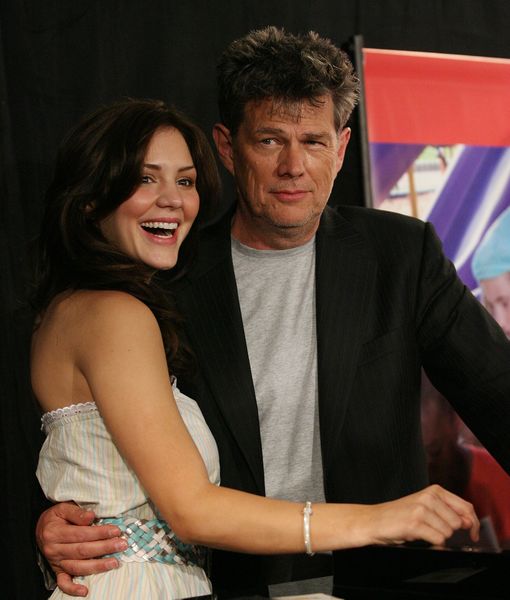 David Foster's Daughter Calls Katharine McPhee (David Foster's girlfriend) 'Amazing'
Source: extratv
Erin also opened up further rumors that Katharine would be David's fifth wife on Saturday. (He was previously been married to B.J. Cook, Rebecca Dyer, Linda Thompson and Yolanda Hadid- from whom his divorce was just finalized.)