The Bachelor alum Vanessa Grimaldi got engaged to her boyfriend Nick Viall on the 21st season' finale of the show, but the engaged pair split in August 2017.
Now Vanessa, 30, claims to have 'no idea' how to meet other potential partners on the dating show - but shockingly she's not worried about it!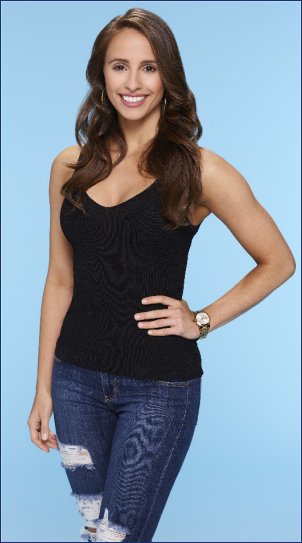 The Bachelor alum Vanessa Grimaldi has 'no idea' about finding another partner after Nick Viall split
Source: Reality TV World
While asked at the iHeartRadio ALTer Ego 2018 event on Friday, January 19, about how she compares, herself as being single and being in a committed relationship, she opened up as,
I think it's nice to learn how to be happy on your own before you get into something committed. I don't know how to date.

I like being in serious relationships. So right now, not dating anyone … just enjoying life by myself.
Video: Vanessa Grimaldi and her ex-fiancee' Nick Viall relationship
And as for looking a new partner, Vanessa said,
I have no idea how to meet people! I have no idea. I haven't really met anyone.
When asked if Bachelor helps for those looking for partners, she joked,
I mean, it didn't really help me.
Nowadays, Vanessa is busy with her foundation, No Better You, which raises funds for special education classrooms.