Caitriona Balfe is an Irish actress and model best in the United States. She is best known for portraying the role of Claire Fraser in TV series Outlander. It is considered one of her best works. For the role, she has been awarded numerous awards including Saturn Awards and People's Choice Awards. She has appeared in many other films and TV shows like Money Monster, Escape Plan, The Model Scouts and others alongside actors like Tobias Menzies and Sam Heughan.
As a model, the 38-year-old has worked for big brands like Chanel, Moschino, Louis Vuitton, etc. Moreover, she has also walked on the ramp for designers like Valentino, Anna Molinari, Celine and many others. She is among the most talented actors in the United States and has won numerous awards.
Here we are going to talk about her relationship and her Golden Globe incident which shocked the world.
Caitriona Balfe's relationship with boyfriend Tony McGill
Caitriona is very secretive when it comes to her personal life. She does not love to share every detail about her love life.
It was back in 2015, the world came to know about her relationship with Tony McGill, who is not from the film industry. In the year, she posted a picture of herself on the lap of the man. However, the post has since been deleted.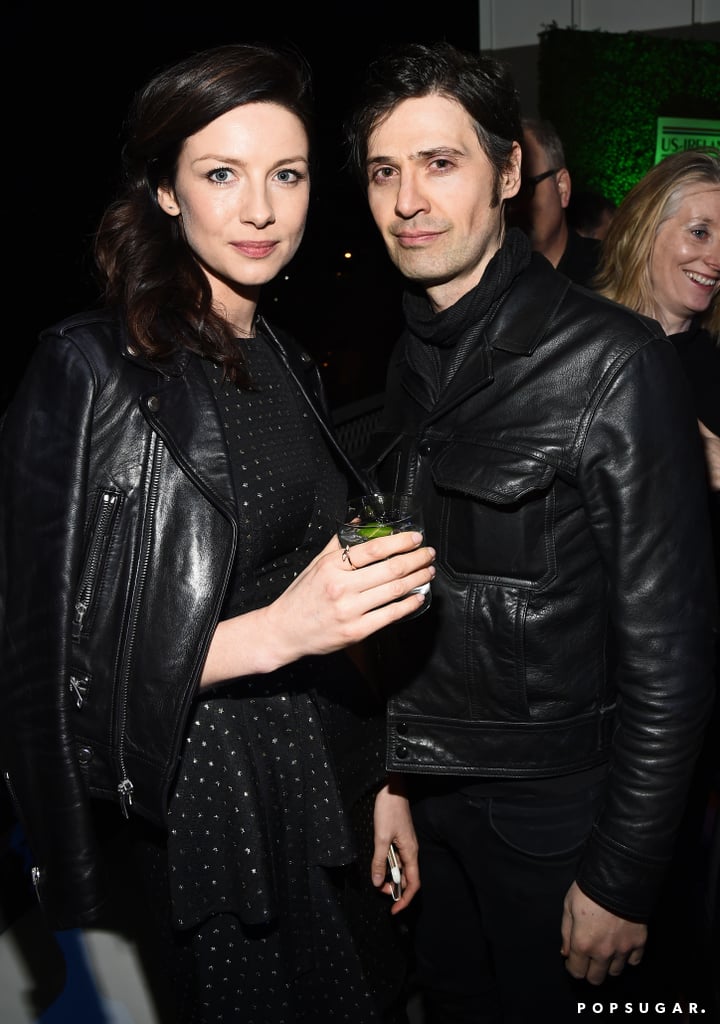 Caption: Caitriona Balfe with boyfriend Tony McGill
Source: Pop Sugar
The couple has been seen making appearances in public throughout the years, and according to some sources, they have been dating since 2014. They are together for four years.
Caitriona Balfe is officially engaged to boyfriend, Tony McGill
It might appear as a shock for many, but Caitriona is officially off the market and is engaged to her long-term boyfriend.
She did not make any announcement but her giant ring did all the talking. Yes, at the 2018 Golden Globe Award, she was sporting a gigantic diamond ring on her finger.
Caption: Caitriona Balfe at the Golden Globe Awards
Source: Just Jared
At the event, where she also won a Golden Globe, she sported a black Chanel dress to support a cause. She looked stunning in the dress, but it was not the center of attention. Her ring apparently got all the attention, and later, she shared that it happened during the holidays and that she is very happy.
Watch her at the Golden Globe Red Carpet
Her fans also are very happy for her, and we wish her all the best in her life.