Two times Oscar winner Jenny Beavan is a renowned costume designer. She is a very talented lady who recently won Academy Awards for her amazing work in Mad Max: Fury Road. Beavan who was married to Ian Albery in the past is currently single. She divorced her ex-husband a long time ago and has been quite mysterious about her affairs since then.
Let's find out more about her personal life.
Jenny Beavan divorced Ian Albery
Beaven was married to Albery for a long time but due to some reasons, things messed up between the couple. The pair got divorced in 1995 but, neither Beavan nor Albery spoke anything about what went wrong between them.
Who is Jenny Beavan ex-husband Ian Albery?
Beavan's ex-husband Ian Albery is an established theatre producer, manager, and consultant who worked at 'Sadler's Wells Theatre' and as an in charge of 'Donmar Warehouse' in the past.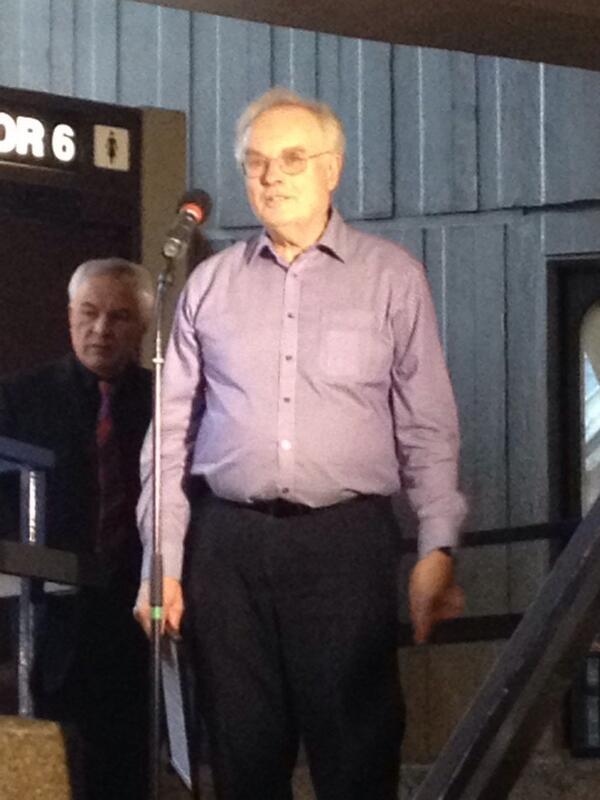 Image: Ian Albery
Source: twitter
Jenny Beavan daughter Caitlin
Talking about Beavan's children, she has one daughter named Caitlin. Beaven gave birth to Caitlin in 1985. At present, Caitlin is all grown up and works as a theatre producer. In 2013, Beaven worked along with her daughter on the West End theatre production of 'Third Finger Left Hand'. In 2000, Beavan lived with her daughter in a 19th-century London.
Image: Jenny Beavan with Cate Blanchett
Source: stuff
Jenny Beavan affairs
After Beavan's divorce with her husband, her name hasn't been linked with any men. She might have dated a few men but, she always chose to remain shut down about her relationships and affairs. The reason behind it might be that she didn't want any media and public attention to shift from her career into her personal life. In fact, looking at Beavan's glorifying career and success, it is certain that she invest more time in her work rather than her affairs.
As of 2017, Beavan isn't married to anyone and it seems like she neither will but, who knows.
Image: Young Jenny Beavan
Source: bfi
Jenny Beavan didn't receive any clap during her Oscar win
Hard-working Beavan's career has been amazing and the proof is her awards.
When she accepted the Oscar for her amazing work in 'Mad Max' she didn't receive any claps from the audience, which was quite an ouch! moment. However, Beavan took it positively and said:
They didn't have to! I don't mind in the least if they didn't clap. I felt really good, I felt the warmth, I was so proud of doing the film for George and it didn't matter what anyone else thought, really
Video: Jenny Beavan's interview
What do you guys think of Jenny Beavan? Want to wish her for her future? Please, leave your opinions in the comment box below.