Beauty queens like Deshauna Barber, Olivia Jordan, Nia Sanchez have one thing in common, they all are American beauty pageant winner. Such winners are an ultimate combination of beauty with brains. Now, can you imagine how lucky you might be if you get to marry someone like them?
Swimmer Michael Phelps can be termed as one lucky guy as he is married to 2010's Miss California USA, Nicole Johnson. The pair has been tied in a marital relationship since 2016. Both Phelps and Johnson are really happy with one another as they are often spotted enjoying together. Recently, they were spotted together during the Big Super Bowl charity event. Let's find out more.
Michael Phelps and Nicole Johnson's happy moment
The Giving Back Fund's 8th annual Big Game, Big Super Bowl charity event was a tremendous party as it was attended by many celebrities and personalities. Among them, Phelps and his gorgeous wife Johnson Nicole Phelps was also there. The 2016 married pair's happiness couldn't be unnoticed as they appeared to be enjoying the event more due to one another's company.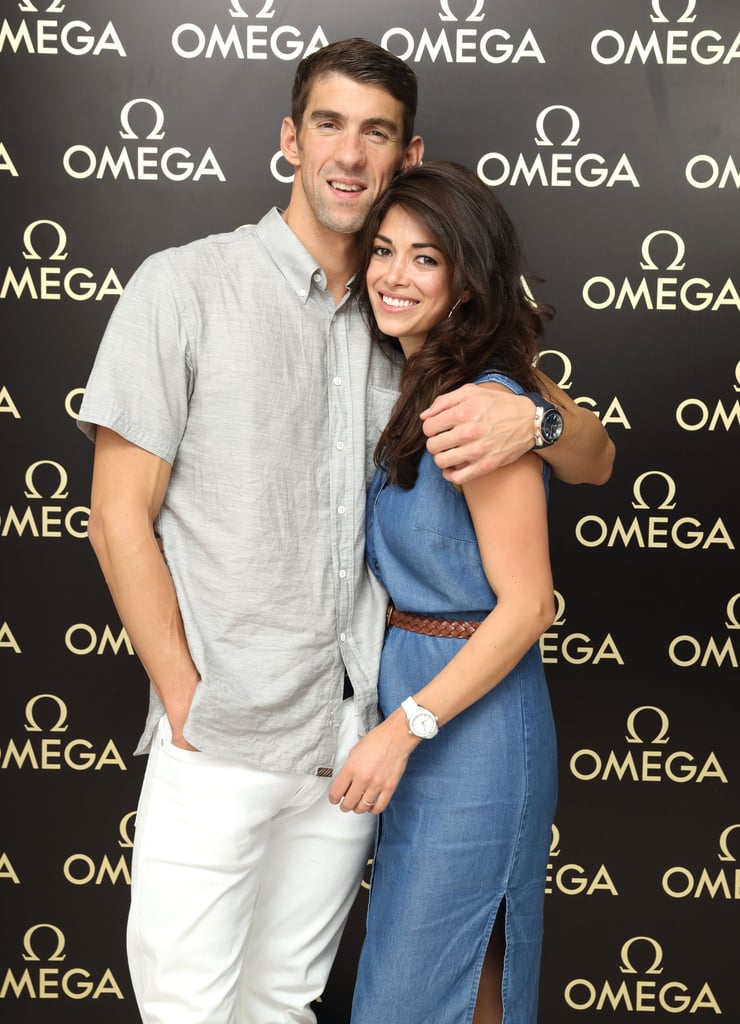 Image: Michael Phelps and Nicole Johnson
Source: Pop sugar
How did Michael Phelps meet Nicole Johnson
Phelps met his beautiful wife Johnson in 2007 during the ESPY Awards. However, their love affair began only in 2009. Johnson and Phelps love life wasn't as easy as we think as it wasn't away from heartbreak.
They broke up in 2012 just before the same year's Summer Olympics. However, as we know true love finds a way to one another, they began dating again in 2014.
Image: Michael Phelps and Nicole Johnson
Source: Bustle
The pair got engaged on 21st February 2015. Phelps described his love for Johnson in an interview with USA today as he revealed that he has been with Johnson for eight years despite having an on-and-off relationship.
He also accepts that he loves her to death and she is the reason behind positive changes in his life as a couple due to the things they have been through together.
Michael Phelps married Nicole Johnson
Even though their registered marriage date is June 2016, they tied the knot in January 2016 in a beautiful wedding ceremony in Paradise Valley, Arizona.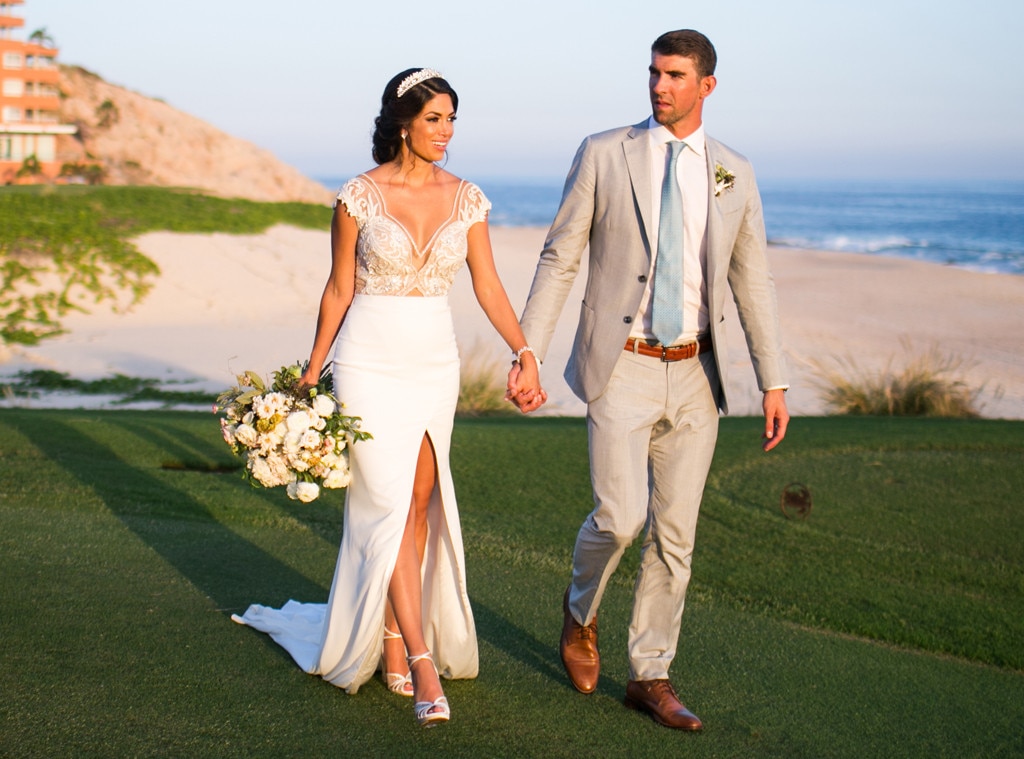 Image: Michael Phelps and Nicole Johnson
Source: E! Online
It was attended by their close friends and family. Among the guests, their seven-month-old son, Boomer, was also present. Yes, you read it right. Johnson is the mother of Phelps son as she gave birth to the baby boy on 5th May 2016.
Johnson's family is complete with a loving husband and an adorable son. The pair's married life is going well without any issues. We don't think they'll ever split as they seem very happy with one another.
Johnson and Phelps show no hints of divorce. We would like to convey our best wishes to the adorable couple whose marriage anniversary is coming soon.
Read more about Nicole Johnson and Michael Phelps's wedding.