Justin Bieber sparks dating rumors with whoever he is seen out with. I guess that is one of the cons of being a global phenomenon. Want to know who Justin is dating currently? Stay with us. We are here for you.
Is Justin single and ready to mingle?
Bieber has been rumored to be dating actress Nicola Peltz. I think we all know her from the movies such as Airbender and Transformer: Age of Extinction. The couple was first spotted together having dinner date back in May of 2016 at the popular Mastro's Steakhouse in Beverly Hills. Since that moment, the whole world has gone crazy about Justin's new love interest.
According to the sources, Biebs was quite the gentleman. The sources that saw them during their date told E! news, "Justin walked out of the car and opened the door for her like a gentleman and they got out and walked in. There were two security guards with them. Justin's face looked like he had been in the sun. "The singer of the hit single boyfriend had been enjoying the sun before going out for dinner with his pretty lady friend.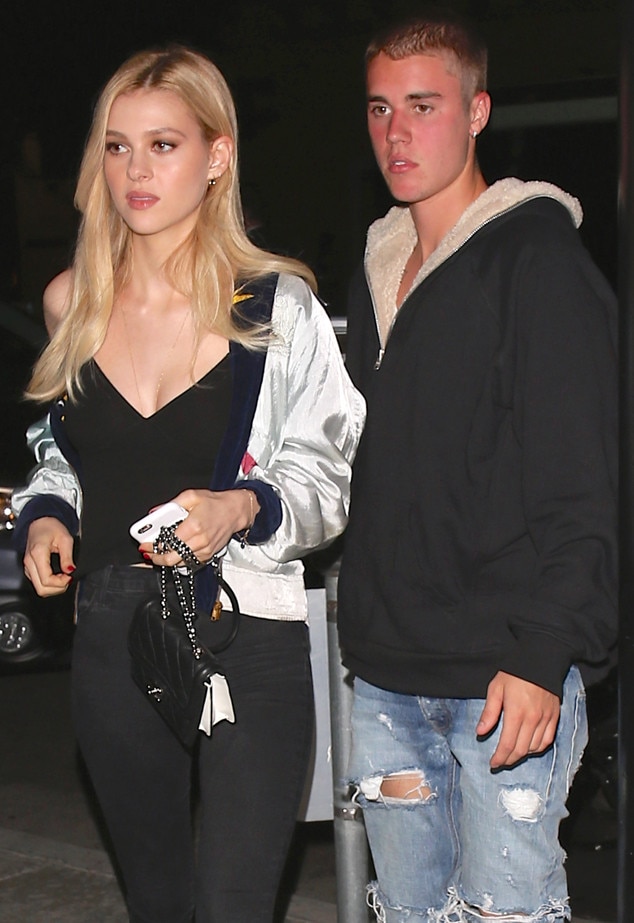 Caption: Justin and Nicole out for a dinner date.
Source: eonline.com
Another source was quick to deny any dating rumors and told E! news, "They are not a couple, they just went on a date. Justin thinks she is really pretty, though." The source also added that "Justin is single at this moment."
To know more about Justin click here.
But, the dating rumors heated up when the couple was spotted hanging out in Justin's hometown Toronto, Canada. They were spotted sightseeing and enjoying each other's company. The fans spotted them when they were visiting the iconic landmark CN Tower on June 12, 2016.
Caption: Justin and Nicole at the CN Tower.
Source: j-14.com
Justin was in Canada for his on-going tour for his latest album Purpose and Nicole was shooting for her movie Our House.
Reportedly the so-called couple is really 'into each other' and Justin's friend really liked her and it also looks like Justin wants to protect his relationship from false rumors as he asked his fans to file 'petition' against the website Hollywoodlife.com after they posted a story claiming that her BFF and supermodel Gigi Hadid warned Nicola not to date Justin because he was a heartbreaker. Well, media has never been a friend of Justin.
Justin had met Nicola in the past through mutual friends and had really liked her but they never became anything more than friends because the timing wasn't right since they both were dating different people.
Also read about Justin's other affair.
Before dating rumors with Nicole had stirred up, it was rumored that Justin was dating the gorgeous model Hailey Baldwin and apparently, Nicole and Hailey are also friends. It must have been awkward between them.
Justin has sparked many dating rumors in the past but none of them have been serious. He hasn't been in a serious relationship since breaking up with Selena Gomez in 2014. Justin was having a hard time processing his break up with Selena as he has confessed many times that he will always love and respect her.
At the moment Justin is single and is focusing on his career. We just like to wish this teen sensation all the luck for his future and hope he soon finds the right person to spend a life.
Click here to know about Justin's other affairs.
What do you guys think about Justin Bieber and his alleged affairs? Please, leave your comments below.