Lady rapper Nicki Minaj is a world famous artist who recently broke up with her boyfriend Meek Mill, in 2016. After the end of Minaj and Mill's relationship, the "Supere Bass" singer was spotted with Drake. You might be unaware that the long-term friends Minaj and Drake had stopped talking due to Minaj's relationship with Mill.
Let's find out more.
Nicki Minaj and Drake Relationship; Are they still friends?
Drake and Minaj's friendship started fading after Minaj began dating Mill. There appeared some controversy as Mill began an online feud.
During an interview on Beat 1 radio, Drake admitted that Nicki is a person for whom he has a lot of love but he doesn't talk to her. Despite the differences, Nicki dealt with Drake with a class that's why he always has love and respect for her.
Image: Nicki Minaj and Drake
Source: mirror.co.uk
Drake even mentioned about his and Nicki's messed up relationship with his song 'Tuscan Leather'. A part of its lyrics was:
Not even talkin' to Nicki, communication is breakin'/ I dropped the ball on some personal shit, I need to embrace it/ I'm honest, I make mistakes, I'd be the second to admit it/ Think that's why I need her in my life, to check me when I'm trippin',
he rapped.
Nicki Minaj and Meek Mill's breakup
Minaj and Mill appeared to be going good in their relationship, but they broke up recently. Rumors claim that Mill had been cheating on Minaj with a local Philadelphia boutique owner. Minaj officially confirmed her breakup through her Twitter.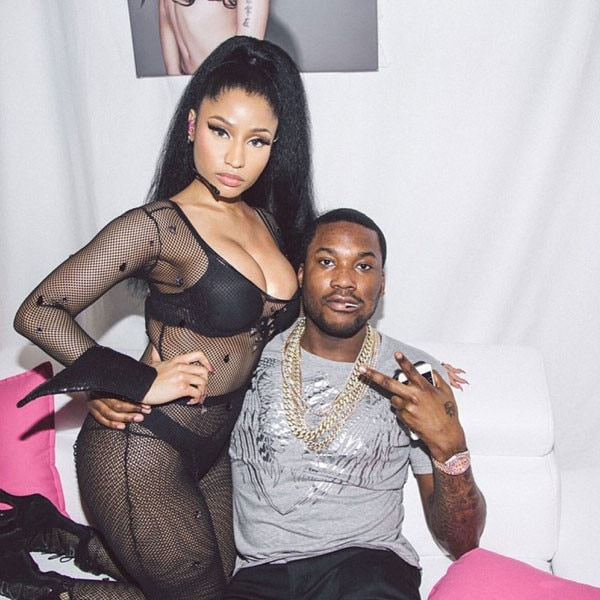 Image: Nicki Minaj and Meek Mill
Source: eonline.com
Nicki Minaj and Drake are friends again
However, Minaj and Drake are back to their bonding as both Drake and Minaj posted a photo on their Instagram where they are seen hanging out with each other.
Moreover, Minaj also posted another photo with the caption: "#TheBIG3 #YoungMoney ?? ~ ??: @mackmaine4president", where she was seen with Drake and Lil Wayne which made a whole 'Young Money reunion'.
The news that Minaj and Drake are back was updated by Nicki Minaj updates on her Twitter
Nicki Minaj worried about Meek Mill's drinking habits
According to Hollywoodlife, Minaj is currently worried about Mill's behavioral changes after their breakup and she shares this with Drake.
According to a source, Minaj opened up to Drake saying that post their breakup Mill has been turning up, getting drunk in the club with boys and posting belligerent videos on social media.
Image: Nicki Minaj and Drake
Source: zanaray.com
Very good friends Nicki and Drake are again close to each other and we hope they be like this forever. All the best for their future.
For more updates keep on visting Frostsnow.