NFL star Player Cam Newton has been dating Kia Proctor from the year 2013 and after three years of their relationship, they have a new member in their family. And they seem to very happy about the newborn, it's their second child, a son.
An expressive person, Cam, after the birth of the first child wore a T-shirt during the Panther's super bowl. The T-shirt was white with the print of big guy and a small guy with a dab. Let's see what our NFL star has for the second kid.
The child was born in the Christmas. Kia was pregnant with the second child in the middle of the football season due to which, this NFL star kept the news a secret from everyone. Want to know about the second child and also about their married life. Stay with us.
NFL Player Cam Newton Welcomes Second Child with Girlfriend Kia Proctor
Ever given hints in your life? Our star does that most of the time. There was some interesting thing going on with the NFL star lately. He was leaving the game early and during a recent touchdown, he did a different touchdown dance, which was similar to rocking the baby to fall asleep. To make you even clear here's a video.
We were in mystery and it was something that many of us didn't know until he announced the birth of the newborn. After this amazing duo gave birth to a son, this handsome hunk answered the reason for not telling everyone about the baby on board because he did not want anyone to get distracted. Here's what he exactly said;
I've been quiet about this because I didn't want to create a distraction for my team and appreciate the privacy in this joyous time.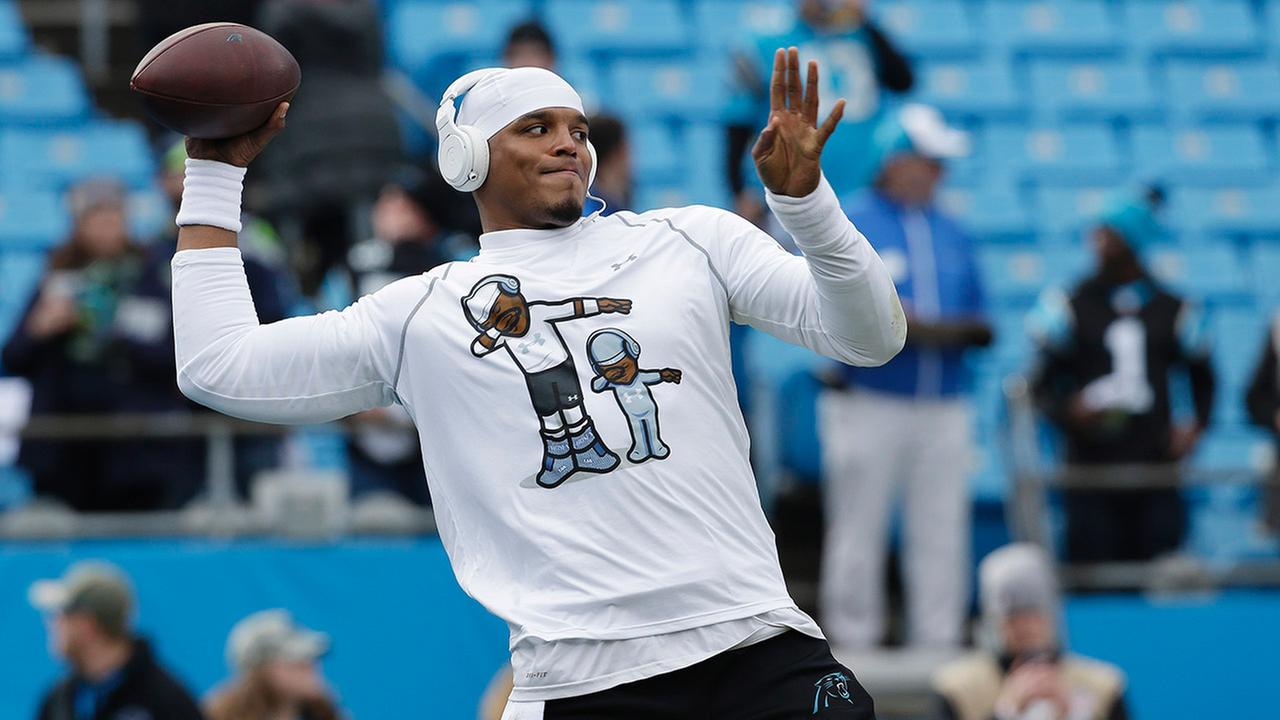 NFL player Cam Newton
Source: go.com
But here's the most amazing thing in the video which he posted on Twitter. Warning!! Don't Cry!.
If you ask us then, we all would like to make a video like this, for our newborn. Reminder!! This couple hasn't married yet. But, what do you guys think? Are they ready to get married? Let's get to the story.
NFL Player Cam Newton and Kia Proctor
Source: intouchweekly
Are Cam and Kia Getting Married?
Well, the question about Cam Newton and Kia Proctor has been bugging both the fans and this duo because they don't want to answer the question. Whereas, the fans are very eager to know when will they get married. To this, the couple has somewhat been rude and told the people that it's none of their business and they will surely find out about the marriage if it happens.
Kia and Newton started dating since the year 2013 but the news about them became public when these two were spotted together at the 2013 Kentucky Derby.
Do you know about Kia Proctor? Many of us don't. So, who is she? Kia was a stripper but now she is a great model. The duo has expressed their love in every way possible and seems to be deeply in love.
We hope this duo stay together for the rest of their life and enjoy their life as they want. And we would like to wish them the best of luck for their career.
For more information, stay updated Frostsnow.