Allison Rosati is an established newscast co-anchor of WMAQ-TV situated in Chicago. The 55-year-old reporter Rosati married husband, Lee Dennis in 1993 and the pair have four amazing children.
Want to know more about Rosati's personal life. Stay with us.
Allison Rosati married Lee Dennis
Rosati's husband Dennis is a radiologist by profession. Rosati and Dennis tied the knot on 20th March 1993 in a very traditional Roman Catholic way. Their beautiful wedding ceremony took place at the Holy Name Cathedral which was attended by their friends and family.
In their short-lived marital life, the pair became parents for four times.
Allison Rosati has four children
Rosati has four amazing children with Dennis. She got the privilege to become a mother for the first time in 18th July 1994 as she gave birth to her eldest son Nicholas Lee Dennis. Similarly, their second son Stephan Dennis was born on 15th October 1996.
Rosati and Dennis' two daughters Katherine Mary Dennis and Kristen Allison Dennis were born on 16th June 1998 and 7th April 2001 respectively. The family also owns an adorable dog named Apollo.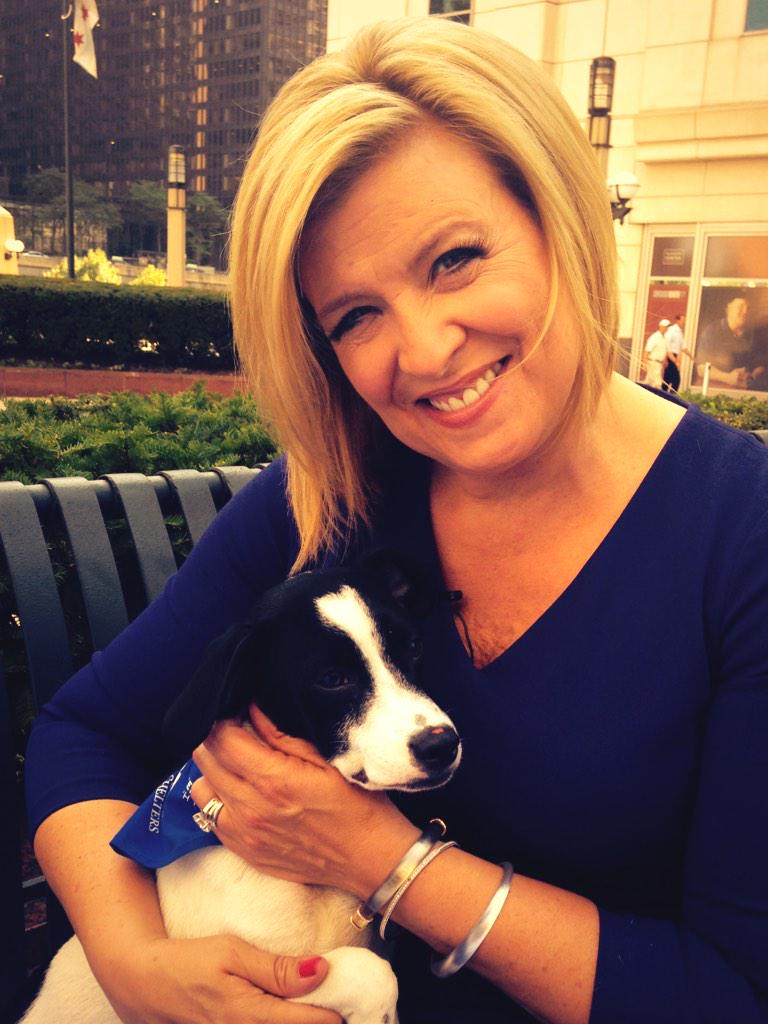 Image: Allison Rosati with her pet
Source: article bio
Allison Rosati social media activity
Even though Rosati is a well-known public figure and her professional life is known by many, she rarely shares any of her personal events. That's why Rosati is inactive on social media like Instagram and her Twitter is also more like a professional account.
On one of her 2017's Twitter post, she was all praise for Late. Mary Tyler Moore, a small-town girl from Minnesota.
Allison Rosati pregnant again
In 2015, Rosati's appearance made their fans suspicious as most of them thought she was pregnant. However, she was not really pregnant and was just in course of changing her appearance as we all know that Rosati already has four children who are all grown up now.
Allison Rosati's secret to a healthy relationship
Rosati is a very busy working woman and to balance work life and family life isn't that easy. She opened up during an interview and said that there are some good days and some bad. However, she advises all the parents to hold their priorities very tight. She even says that life is not about one big choice, rather it is made up of many small choices. She said:
If you take the time to read to your children before heading off to work ... or find a way to get to the ball game and still make the evening news... those little things add up and keep you connected to your family.
She believes that getting away with her spouse once a year is also very important for a healthy relationship as it helps to remind all the reasons for being married and having kids.
Allison Rosati and Lee Dennis divorce
There are some rumors that claim that Rosati and Dennis got divorced on 17th January 2017 but, there's no evidence. Thus, we cannot be sure of this rumor until Rosati comes out and clarifies it.
What do you guys think about Allison Rosati and her family? Please, leave your opinions in the comment box below.