Sally Bundock is a news presenter who works for BBC as a business news anchor. Currently, she is working as the presenter for World Business Report morning edition since she joined in September 2002.
Even though Sally's professional life is known by many, she is quite mysterious about her personal life. Reportedly she married her husband Paul Bundock in 1999, however, the misfortune landed in the family as her husband was diagnosed with cancer. Want to know about her relationship, married life, and children? Scroll down.
Sally Bundock Married Paul Bundock: Their Children
Regarding her personal life, Sally Bundock likes to keep it low. As reported, she married her husband Paul Bundock in October 1999 in the Market Harborough, England.
Though, the couple has kept their relationship beginning details even now. Paul is reported to be a Digicut TV production's managing director.

Image: Sally Bundock
Source: BBC
Sally and Paul share 3 adorable children whose identity is successfully hidden by Sally. It seems like Sally wants to keep her children under the radar.
Among Sally's three children, her youngest son seems to be 6 years old now as she Tweeted on 4th July 2012 about her one-year-old son. Sally lives with her husband and her three sons in London.
However, the happy family got caught in the mishaps.
As reported, Sally's husband was diagnosed with rare cancer, Carcinoid tumors, the same as Steve Jobs had. There were rumors that her husband died of cancer in 2017, however, Sally has not talked on this issue.
Is Sally's Husband Dead?
Well, as we have known that Sally's husband was diagnosed with cancer, the issue after the diagnosis never came to highlights.
In one of her podcast with a charity artofdyingwell.com, Sally said that she talked about their father's situation as per her statement:
We all go to Church together as a family, so we just talked to them about the fact that Daddy is unwell and Daddy needs special medicine and treatment to get better, but also, that we're praying for Daddy and we're trusting in God and believing in Jesus to help Daddy with this sickness.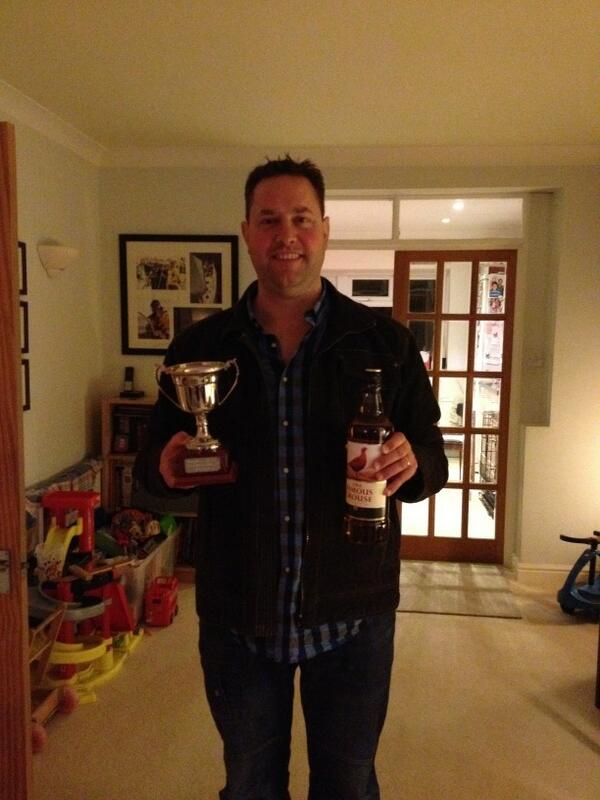 Image: Sally Bundock's husband Paul Bundock
Source: Article Bio
Even after the mishap, the family seemed to be going strong and enjoying their lives as normal. In July 2013, Sally's husband Paul Tweeted about his blissful life with his wife.
My beautiful wife Sally & boys get a mention in tonight's Evening standard with new radio 4 presenter Mishal Hussain. Waaahooo
Awesome!
— Paul Bundock (@PBundock) July 17, 2013
The couple never lagged behind to show their affection to each other. Check out this Tweet by Sally Bundock in December 2016.
Morning....this is my cat last night, in the end, my husband caught the mouse. I thought if you have a cat you don't get mice!?! pic.twitter.com/VIwoH2HSbL
— Sally Bundock (@SallyBundockBBC) December 14, 2016
But in 2017, Sally talked about a loss of her family member and even told that she was taking a break from work. Even though she didn't mention her husband's death in the Tweet, but the allegations of her husband's death fired up.
Well, the Tweet consisted of the 'smiley' emoji and probably, that's not the emotion on husband's death.
Also read: Sandra Bundock's Net Worth and Career
Sally Bundock Family Vacations
Despite being a busy media woman, Sally has been very successful in being a good home keeper as well as she seems to share a very strong bond with her husband and her kids. She often manages to take out some quality family time.
Image: Sally Bundock
Source: Twitter
In 2013, Sally shared a Tweet about her vacation in France with her husband and kids. The same year, Paul also shared their incident in England. Have a look.
We wish to see more from Sally's family.
Stay tuned.