The host of NBC's The Today Show Matt Lauer has long been having troubles keeping his marriages and relationships out of trouble. One failed marriage, one failed engagement, and now the potential failure of his second marriage, it does seem as if Lauer is unlucky when it comes to his personal affairs.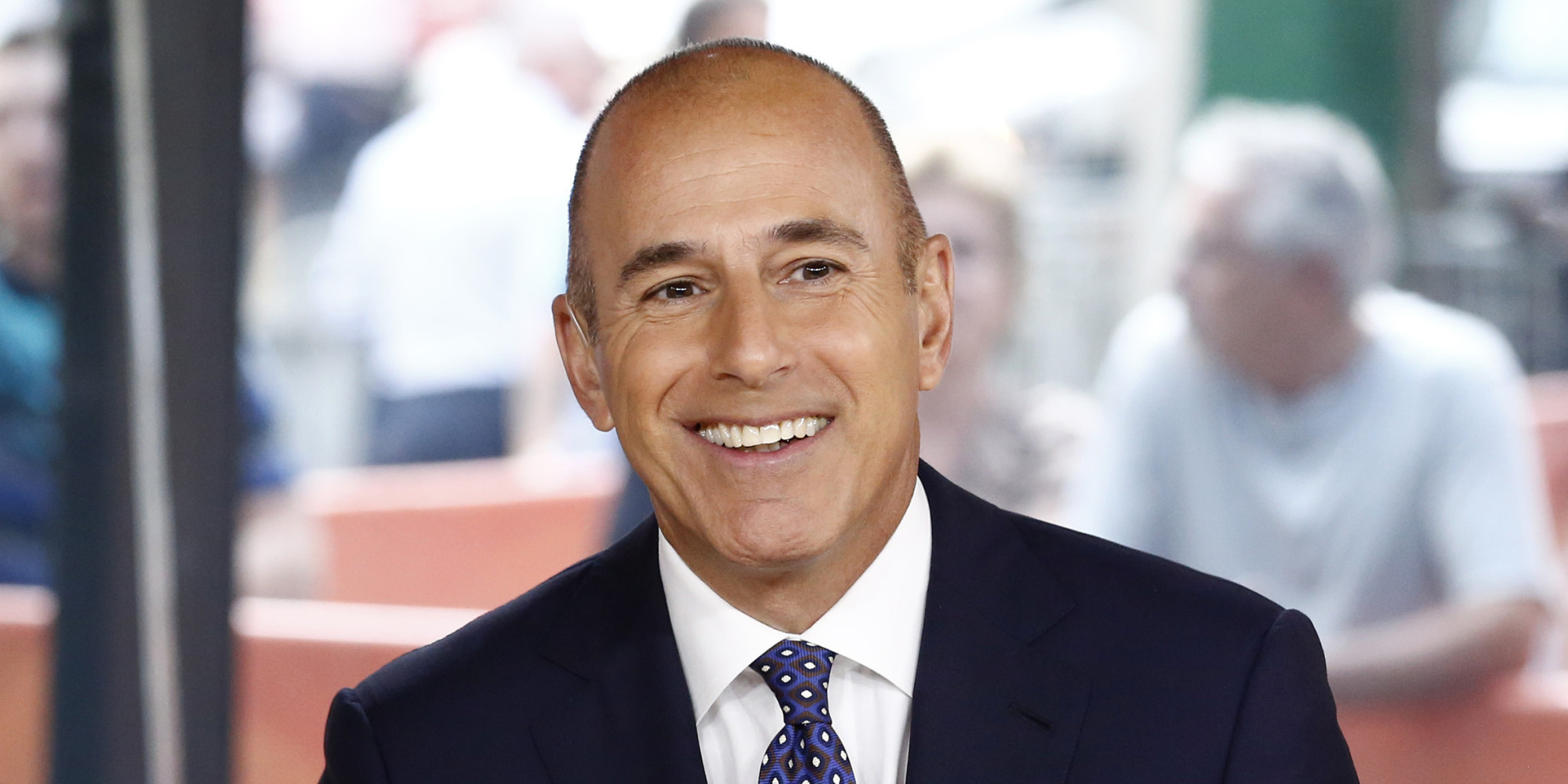 Former NBC' "The Today Show" host Matt Lauer
Source: Eonline
But infidelity doesn't seem like a strike of a bad luck, does it? It is more of a characteristical flaw. While we don't know the reason of his previous relationship fails, he, currently, being on the verge of a divorce, seems to be because of his unfaithfulness towards his wife of 51 years, Annette Roque.
Matt Lauer and Annette Roque
Source: Frostsnow
And what's more, the rumors of Lauer's wandering eyes are not a new development.
Back in 2006, Lauer and his co-host Natalie Morales were said to be involved with each other romantically while covering the Winter Olympics in Torino, Italy. This probably was more than a baseless rumor because following this accusation, Lauer's wife Roque filed a divorce that year. This certainly was a huge step taken by Roque. And when you come to think of the fact that Roque was 7 months pregnant with Lauer's youngest child at that time, it seems even more ominous. But Roque withdrew her divorce request three weeks later.
Matt Laure allegedly was in an affair with NBC's journalist Natalie Morales
Source: Daily Mail
Lauer and Roque have three kids together— Jack Matthew Lauer (2001), Romy (2003), Thijs (2006).
However, all didn't seem to go well yet again. Two years later, rumors rose again that Lauer was the father of one of Morales' child. For her part, Morales, 45, has also been married for 19 years to businessman Joe Rhodes. The couple has two sons together, Joseph and Luke.
Natalie Morales and her husband Joe Rhodes with their children
Source: Today
Then in June 2012, news again broke out that Roque had threatened her husband with divorce if Natalie Morales took Ann Curry's seat when her departure would be announced. Roque seemed to take every measure to stop her husband going down the path that could have potentially torn her family apart. And the gossips didn't stop, did it? In January 2015, celebrity chef Giada DeLaurentiis heatedly denied rumors of an affair with Lauer after splitting from her husband of 11 years.
Also, check some facts about the couple in the video below.
The summer of July 2015 saw yet another drama from the Lauer family. Roque reportedly felt "abandoned again" after Lauer was spotted on a boat with a mystery blonde in the Hamptons. Moreover, in February this year, rumors again rose up like flames that Lauer had his eye on "Today" co-host Lara Spencer.
Well, things certainly don't seem very good for the Lauer family. And with three children to look after, we really hope that the wrongdoer in all this drama sees the fault in his/her ways and works to be a better person.
For more updates keep on visting Frostsnow,