23 years of being married wasn't a reason strong enough to stop the impending divorce. Or maybe, it was just because an external affair is a reason big enough for however long a marriage to end in divorce.
MSNBC co-hosts Joe Scarborough and Mika Brzezinski were long rumored to be having "sexual tensions". Though having repeatedly denied romance allegations, both of them share an undeniable chemistry onscreen. And now with both of them having finalized their divorces, we cannot think of any other possible scenarios to exist.
Having been named in the 2011 Time 100 as one of the most influential people in the world, 53-year-old Charles Joseph Scarborough, hasn't been very influential with his relationships.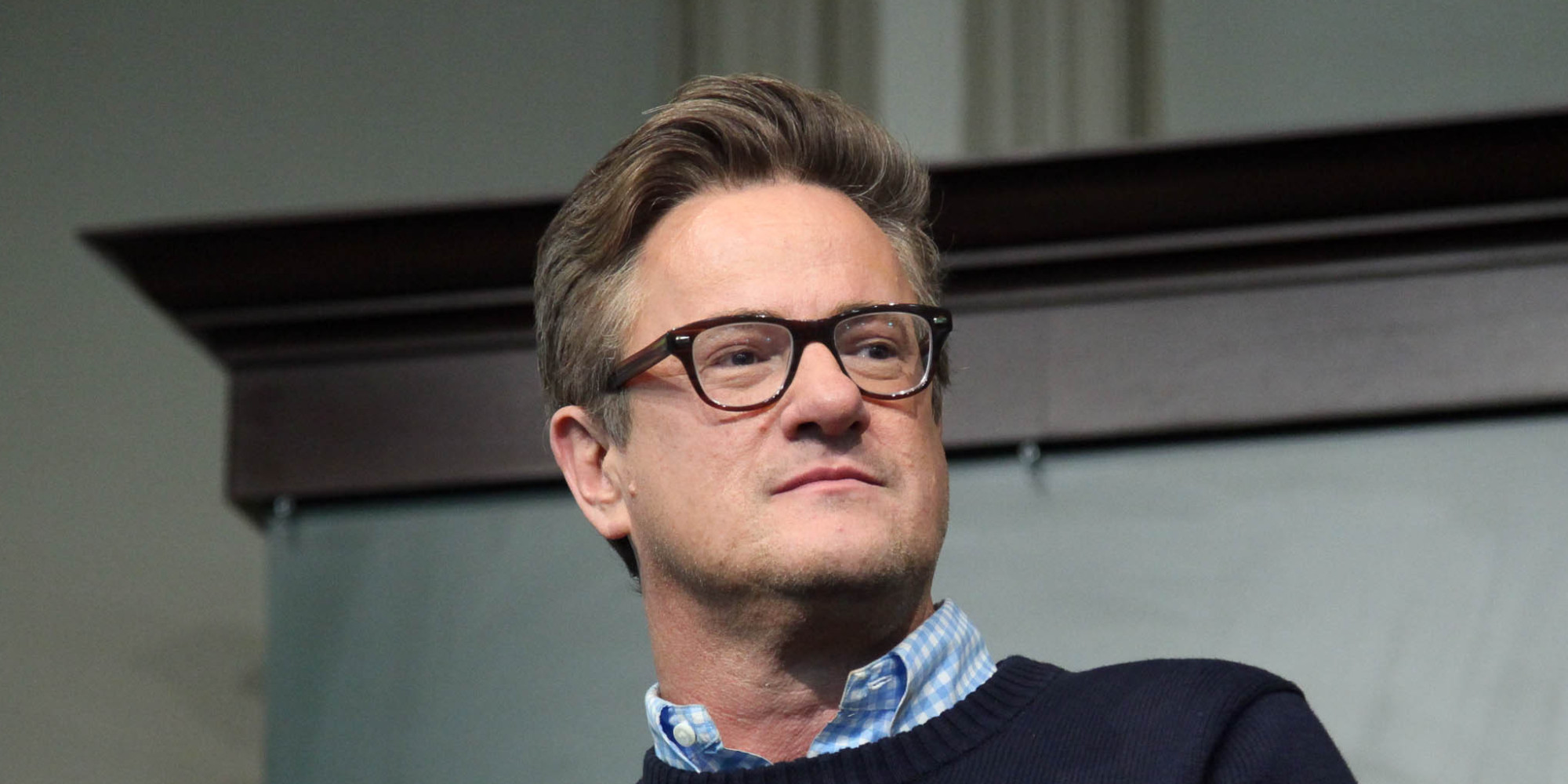 Joe Scarborough
In 1986, Scarborough married Melanie Hinton and has two sons with her. The couple divorced in 1999. Two years after the divorce, in October 2001, Scarborough married his second wife, Susan Waren, a former aide to Florida Governor Jeb Bush and a former congressional committee staffer. Their daughter was born in August 2003 and their son was born in May 2008. Scarborough's second marriage also ended in divorce in January 2013.
In comparison to her co-host, Mika seems to have had an enduring marriage up until a month ago. 49-year-old Mika reportedly has finalized the divorce with her husband of 23 years, local TV reporter Jim Hoffer. This couple has two teenage daughters. Though none of the parties involved have revealed the inside details of the divorce, it can be assumed that Mika and Joe's "cordial and friendly relationship" had something to do with it.
Mika and Joe
Their on-screen chemistry has been a major reason for their show's success. Joe and Mika had also briefly hosted a syndicated talk radio show called the Joe Scarborough Show on ABC Radio Network.
This duo of divorcees is often seen accompanying each other at public events, supporting one another at book signings and even lending a hand in network contract negotiations.
Mika was famed for raising a voice in her network to address the gender wage gap and even more famed was the help provided by Joe.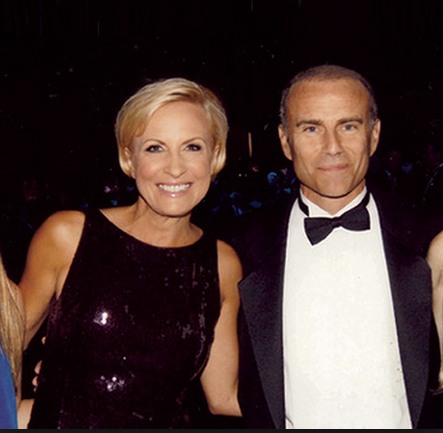 Mika and her ex-husband Jim
An insider in the network revealed, "Everybody at 30 Rock knows they are a couple. . . They are constantly together; they arrive and leave events together, even on weekends. They are each other's publicists and finish each other's sentences. It's the worst-kept secret in TV."
So maybe it's only a matter of time before they come public about their affair.
Joe Scarborough is an American cable news and a talk radio host, lawyer, author, and former politician. He is currently the co-host of Morning Joe on MSNBC. He previously hosted Scarborough Country on the same network.