"The Story of God with Morgan Freeman" starring 79-year-old genius Morgan Freeman has attempted to investigate distinct societies following distinct religions around the world on a definitive mission to reveal the importance of god in our life and all the inquiries about god. And Freeman has concluded the god 'as a mere invention of the human mind'.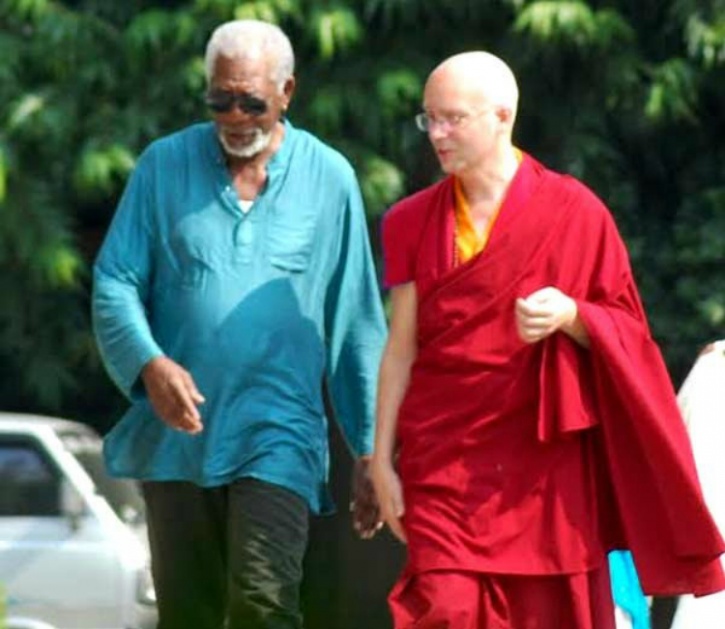 Source: indiatimes.in
The oscar winning actor, Morgan Freeman has portrayed himself as God in "Bruce Almighty" back in 2003. Since then to now, Morgan has been investing different questions about the god. Although Morgan feels that god is just the creation of human, he has traveled to different countries in search of his mysterious questions about god. He has tried to find the answers to questions like: "Who is god?, Why people with different tradition have faith in god?, What is evil?, Where do we go when we die?".
"The Story of God with Morgan Freeman", produced by Revelations Entertainment, is centered on those questions of Freeman. In an interview, "As we put this series together, we sought answers to some of mankind's biggest questions, but in the end what surprised us most was to find how personal those answers were for each of us," explained executive producers Lori McCreary and James Younger.
In the show, Morgan Freeman will explore to different leaders of their respective religions to reveal the secrets of god.
The show will premiere on National Geographic Channel throughout the world. Through the show, Freeman has concluded that god and evil both are the creation of human mind. Both are the degrees of thoughts in human mind, the faith in god and evil means the belief in ourselves.
Morgan married Married to Myrna Colly-Lee in 1984. They had separated in 2007 but the divorce was finalized only three after years. They divorced in 2010. Prior to that, Freeman had married Jeanette Adair Bradshaw (1967-1979). Rumors suggest that Freeman had an affair with his granddaughter, E'dena Hines, before she was murdered. Although they were not related by birth, the case is still under various assumptions.
Morgan's net worths is estimated to be around a staggering figure of $90 million.