Natalie Halcro is a Canadian television personality as well as a model. Her personal life and relationship status has caused a bustle in the mindset of the American television series WAGS' viewers.
Likewise, her relationship with Shaun Phillips has been the matter of curiosity for most of her fans, and fans wonder whether they have a serious bonding - is the couple really dating or it's just a scandal- after Shaun gave Natalie a big surprise on July 2016's episode of WAGS.
Let's find out. We will also learn about their love affair and relationship. Just stay with us.
Natalie Halcro and Shaun Phillips; Serious Bonding of Love or Just A Scandal
As reported by E! News, in July 2016, the daily viewers of WAGS were stirred when Natalie and the former American footballer, Shaun Phillips appeared together in July 2016's episode of WAGS. The incident has their fans thinking whether the pair is still in a girlfriend-boyfriend relationship.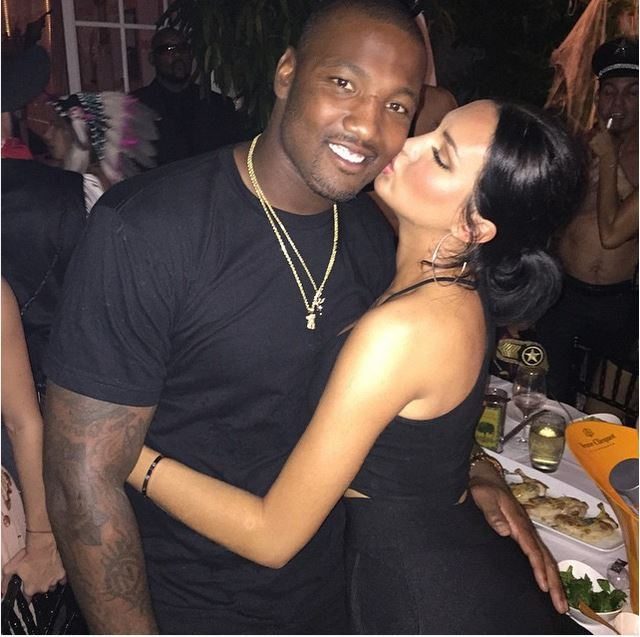 Natalie Halcro with her NFL player boyfriend Shaun Phillips
Source: FAB WAGS
The surprise was just totally fantastic. Shaun walked right into Natalie's dinner party in Las Vegas; he gifted her a couple of earrings. Shaun remained in the party till dinner and started walking out afterward when it got over.
Now, let us tell you a fascinating thing. While Shaun was leaving the party, Natalie walked him out, and both of them shared kisses.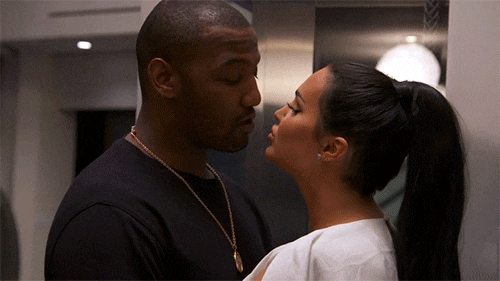 Boyfriend and girlfriend couple: Shaun Phillips and Natalie Halcro sharing their kisses
Source: E! Online
Natalie Halcro and the NFL player Shaun Phillips were dating since 2013. However, their love affair and relationship was not smooth enough as both of them had been suffering from an on-off relationship.
Once when the couple was traveling to Los Angeles, Shaun asked Natalie whether she wanted to stick around with him. E! News revealed the entire incident when Shaun asked Natalie about hanging more often. He said;
What do you think about us hanging out a little bit more?
And on a reply, Natalie gave a positive response about willing to stick around with him. She said;
I think I'd like that.
After the incident of the birthday party we mentioned before, Shaun and Natalie were caught many times walking around the city together.
Natalie hasn't shared any pictures with Shaun on her social media sites whereas scrolling down the Instagram of the NFL star; we would find a picture he posted after the birthday celebration, on 5th September 2016. Check it out.
Despite numerous ups and downs in their relationship, currently, the couple looks as if they are enjoying each other company together. Looking at their current strong bond, they seem to be getting married soon.
As for now, we wish them all the very best for their future, and we hope they never have to be separate again. For more updates, don't forget to visit our site Frostsnow.