"Chris Christie, walk away. Put down your pens, put down your bag, take your jacket off put it in the back of a chair and walk out of that campaign before you ruin your future … These guys, Paul Ryan — what's wrong with you?" were the exact words on one of the episodes of MSNBC's Morning Joe co-host Mika Brzezinski.
This bold journalist, aged 49, addressed the friendly-turned-sour relationship the morning show had with the presumptive Republican presidential nominee Donald Trump and lashed at him for his remarks regarding U.S. District Judge Gonzalo Curiel, the judge presiding over the lawsuits against Trump University. Brzezinski voiced her dissatisfaction with Trump's handling of the backlash regarding those remarks and advised Trump's supporters to take back their support for his campaign.
Brzezinski had further negative predictions in line for the presumptive Republican presidential nominee. "This campaign is going downhill. I predict the next polls are even worse. This guy is literally deep-sixing his campaign," Brzezinski was found quoting.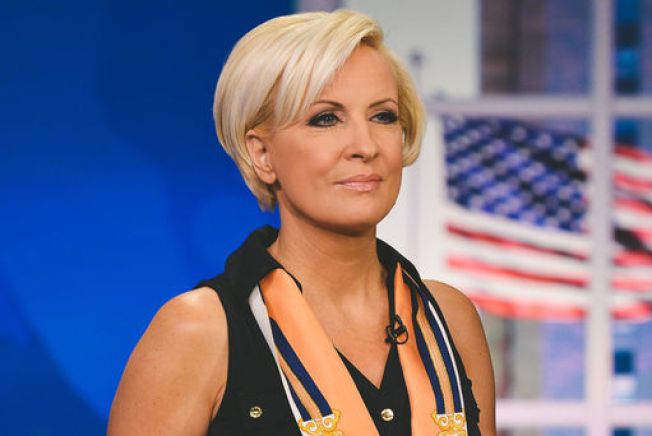 Brzezinski is the author of the book All Things at Once published by Weinstein Books in January of 2010. The book was illustrated as "a candid and inspiring motivational book that will help women of all ages confront the unique professional and personal challenges they face in the key moments of their lives."
In 2011, Brzezinski published her second book Knowing Your Value: Women, Money and Getting What You're Worth for the same publishing house, Weinstein Books. Depicted as an autobiography, the book discussed women and financial negotiations and included tips for negotiating salaries and compensation packages. She has also revealed personal details about her salary and shown her gratitude towards MSNBC for treating women equally and stated that she was very lucky to be working there with her salary of $2 million.
Brzezinski has been married to TV news reporter James Patrick Hoffer of WABC-TV for 23 years now. They met when both worked at WTIC-TV. This happy couple has two daughters, Emilie and Carlie Hoffer. With a net worth estimate of $12million, which can be contributed to her journalism as well as her books, this blond beauty has made a name for herself in the media industry.