Frostsnow
https://frostsnow.com/
Michelle Obama Gets candid About her Experience with Racism
Updated On

28 Jul, 2017
Published On
28 Jul, 2017
Former first lady Michelle Obama has spoken about her experience with racism. Speaking on the occasion of Women's Foundation of Colorado 30th anniversary in Denver Colorado at the Pepsi Centre on Tuesday, she shared how she was never accepted as a first lady by some of the citizens only because of her skin color.
When she was asked which of the falling glass shards cut the deepest, She immediately answered: "The ones that intended to cut.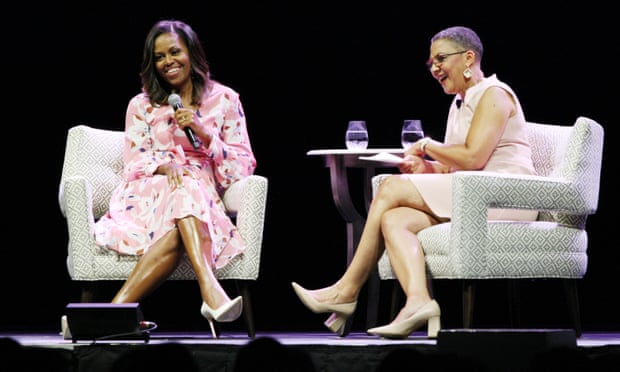 Image: Michelle Obama
Source: Guardian
There she was referencing the incident in which a West Virginian employee posted a jeering statement about the then First lady on Facebook writing:
It will be refreshing to have a classy, beautiful, dignified First Lady in the White House. I'm tired of seeing a Ape in heels,"
Addressing the crowd she said
"Knowing that after eight years of working really hard for this country, there are still people who won't see me for what I am because of my skin color"
Further, she admitted that she could not pretend that these things don't hurt her because that would make the wrongdoers do such things over again and again. Women often endure their cuts to an extent where they won't even know that they're cut, she added.
Image: Michelle Obama with husband Barack Obama
Source: US weekly
At the event, she talked at length on issues of women empowerment and also mentioned her husband Barack Obama a few times saying "It was never 'yes he can'; it was 'yes we can',"