KTLA anchor Michaela Pereira is a 46-year-old lady. Despite being so youthful and full of grace, she is unmarried. Till date, Pereira has performed 3 wedding ceremonies but has not married anyone. Everyone wants to know the reason behind why she is single. Today we will reveal the truth.
Michaela Pereira has performed 3 marital ceremonies
Pereira has already performed 3 marriage ceremonies of her friends. Moreover, she has also done one vow renewal. One, among the three wedding ceremony, is of former CNN's Erica Hill and Dave Yount.

Image: Michaela Pereira
Pereira has not been able to host her own wedding to date. Pereira has never talked about her love affairs. She is not seen having any boyfriends as well. The reason behind it seems like she is mostly focused on her career and does not want love and relationship matters to affect her career. However, her fans have assumed that she has not married anyone because she has not found the right guy to whom she can designate as her husband.
Image: Michaela Pereira performing a wedding ceremony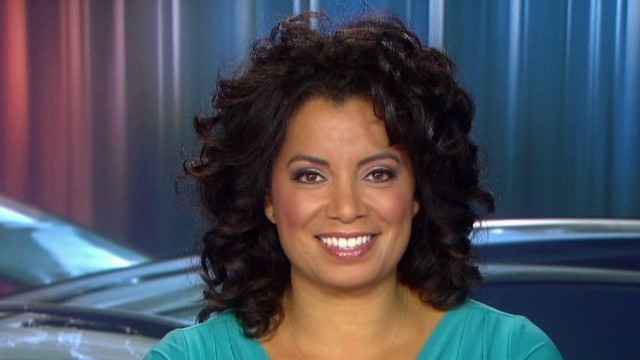 Image: Michaela Pereira
Michaela Pereira's children
Even though Pereira does not have any children of her own, she has a deep affection for kids. She is very active in organizations that work for the welfare of teens and children. She was one of the members of Board of Director of the Long Beach Boys and Girls club. The club supports children and takes care of them. She was also the advisory board of Optimist Youth Home, which provided services for troubled youths.
Michaela Pereira's bio in short
26th August 1970 born Michaela Pereira is from Canada. She started her career as a reporter and host on Canada's Check-TV in 1993. On 17th June 2013, she appeared on CNN morning show, 'New Day'. She worked as a co-host of 'KTLA morning news' for nine years. She also appeared as host for 'Internet Tonight" on ZDTV, 'Techlive' on TechTV. She also covered Roses Parade Tournament on 1st January 2007. Because of her outstanding performance and hard work, Pereira has been awarded several times. She is the recipient of three news and TV association Golden Mike Awards in 2006 for the live coverage of a news story "Urban Farm Eviction". In 2004, she received two mark twain awards for "Best Live coverage of a news event", "Hostage Standoff Mexican Consulate" and the "Best 60-minute broadcast: KTLA morning news."

Do you think that Pereira should get married soon? Do you believe that there are chances of divorce if she rushes in such matters? Please leave a comment below.