The 49-year-old American chef Michael Symon is a television personality and an author as well. He appears regularly on Food Network on shows such as Iron Chef America, Food Feuds, and The Best Thing I Ever Ate. Though Michael was rumored to be a gay, the Iron Chef winner of 2007 is happily married to his wife Liz Shanahan and has a stepson Kyle. They got married in 1994.
Liz Shanahan is the business partner of husband Michael Symon. The husband and wife share the ownership of the restaurant Mabel's BBQ located in Downtown Cleveland, Ohio. The individual net worth of Liz has never been reported but her combined net worth with Michael was around $4 million in 2016.
Starting off as a collaborator of Michael's restaurants, Liz ended up being his permanent life partner and business partner as well. The two have opened up several awards winning restaurants.
Continue reading to know more about the net worth, award, and achievements of Liz Shanahan.
Liz Shanahan's net worth
Liz lives a luxurious life with her award-winning chef-husband. Before marriage, Liz was just a business collaborator of the chef. The first restaurant they opened together was Lola which name was later changed to Lolita in Cleveland's trendy Tremont neighborhood. Later on, in 2006 the pair reopened a new restaurant with the name Lola in downtown Cleveland.
Shanahan resides with her husband in the historic west village townhouse located in Cleveland, Ohio. The chef had bought the 2500 square foot property for $5.14 million and renovated according to his and his wife's convenience. Currently, the house is on the market $5.8 million.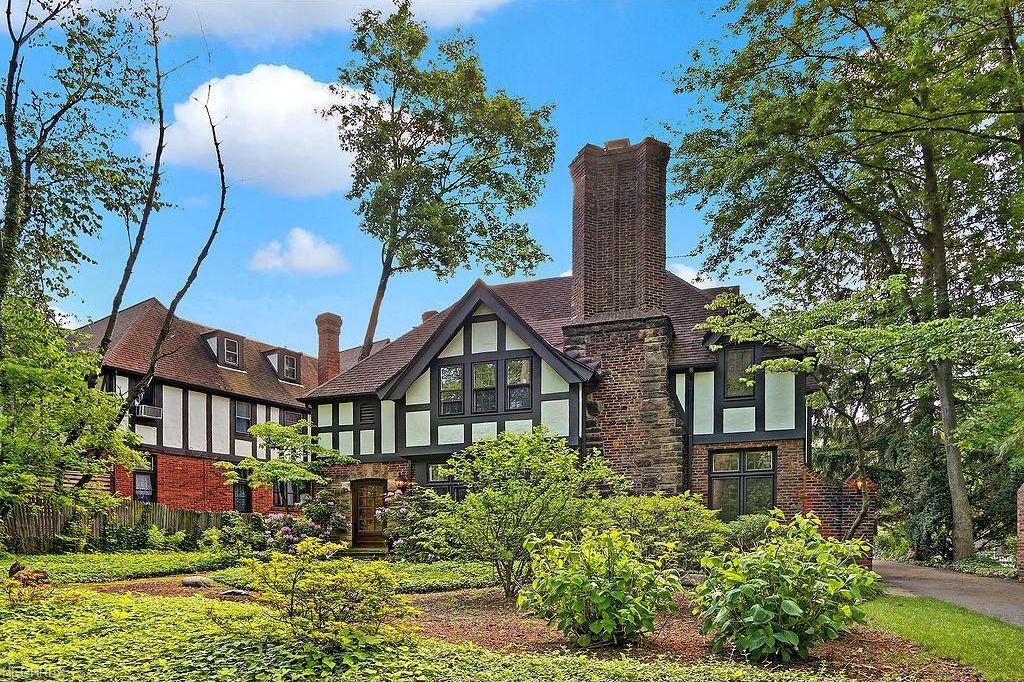 Liz Shanahan and Michael's house at Cleveland, Ohio
source: WKYC.com
Liz and her James Bread Award-winning chef husband Michael had paid $3,050,000 for a New York City penthouse apartment in March 2012 and within a year the couple listed the apartment for $3,500,000.
The couple also has two dogs in their house. One is the bull mastiff named Ruby and the other one is Old English bulldog named Ozzy. The current price of bull mastiff is $1000 to $2000 and the Old English bulldog cost $1800 to $2500.
In partnership with her husband, Liz Shanahan owns a total of five restaurants: Lola, Lolita, The B-Spot, The B-Spot at Horseshoe Casino Cleveland, and Roast. Michael may be the head chef of all these restaurants but the entire business is handled by Liz.
Though Liz may have an impressive yearly income through her business ventures, her sole net worth is still unknown. However, her husband's net worth is known by all. The estimated net worth of the Symon is around $4 million.
Awards and Achievements of Liz Shanahan
The talented businesswoman and wife of cookbook author, Liz may not have many awards in her name, but her restaurants and husband have several awards entitled to them.
Lolita, the couple's first venture together was named one of America's Best Restaurants by Gourmet magazine in its October 2000 issue. Likewise, Roast opened since 2008 at the Westin Book Cadillac Hotel in Detroit, Michigan was the Restaurant of the Year in 2009, according to the Detroit Free Press.
Micheal is a meat-centric cook, but his wife is vegetarian. The husband and wife may not have similar taste in food but both share the same belief that "Food is love". The couple has been married for more than a decade but the bond they share is still strong as ever without any signs of divorce. Hope their marriage will last for many more decades.