Award-winning chef is the owner of the Michael Symon Restaurants and its country-wide chains. He is a very hard working and determined person who always had a true passion for food. Today his name appears among one of the top chefs in the world because of his constant dedication and talent. All of his restaurants are doing amazing business since the beginning as his own wife Liz Shanahan is his business partner.
Besides being a chef, Symon has also written many amazing books and has handled a wide range of product line and endorsements. Symon has an amazing net worth of $4 million and his annual income is also equally high. Let's have a closer look at his assets and career.
Read more to know Michael Symon's moments with his wife.
Michael Symon house and car
In 2013, Symon bought a house in Kent Road, Cleveland Height. He revealed that he has deep attachments with the place as he spent five years in Cleveland Height when he was a kid and both his father and grandfather lived in that area.
Image: Michael Symon
Source: Food network
In 2015, Symon and his wife Liz sold their Gramercy loft and bought a West Village townhouse at 58 Downing Street for $5.14 million. It is a beautiful house that is spread over an area of 2,560 square foot.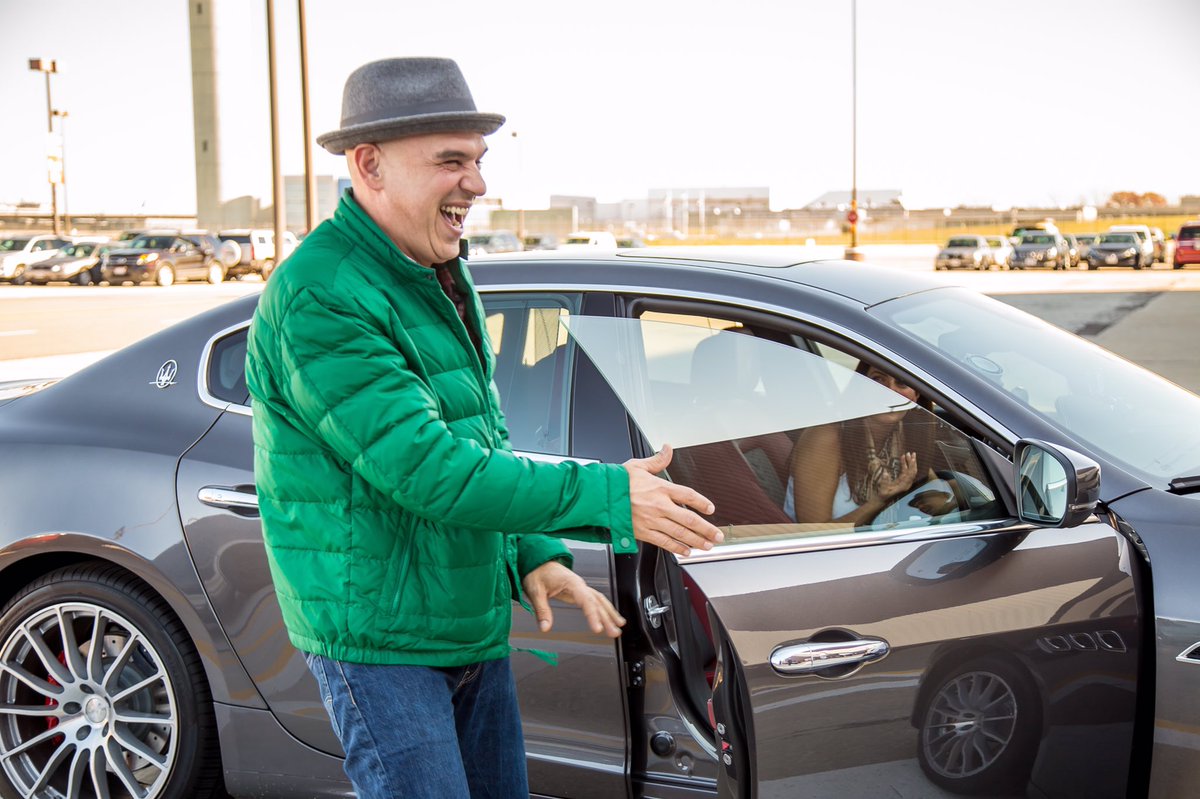 Image: Michael Symon with his car
Source: Twitter
Symon owns a beautiful gray car which looks luxurious.
Michael Symon career
1969 born Symon's professional life has been prolific. He has worked as the co-host of 'The Chew' since 2011. He has also appeared in other TV series such as 'Food Feuds', 'Iron Chef America', 'Cook Like an Iron Chef' and 'The Best Thing I Ever Ate.'
His Michael Symon Restaurant includes Cleveland's Lola Bistro, Lolita, Roast Restaurant in Detroit, Michigan and B Spot Burgers, etc. Symon is the one who uplifted Downtown Cleveland's restaurant condition.
Symon also worked as spokes chef for companies like Calphalon and Vitamix in 2008. He launched his own product line, 'Michael Symon Live to Cook Collection by Weston', in 2011 by collaborating with Weston Products, a kitchenware company. He promoted Pepsico's Lay's potato chips in 2012 and 2013.
Video: Watch to learn one of Michael Symon's recipe
Besides, Symon is also an established author who has written some amazing books such as 'Michael Symon's Live to Cook: Recipes and Techniques to Rock Your Kitchen', 'Michael Symon's Carnivore: 120 Recipes for Meat Lovers', 'The Chew: Food. Life. Fun.' and 'The Chew: What's for Dinner'
This is how Symon earned such a huge net worth of $4 million.
Read more to know if Micahel Symon is gay.