Recipient of three Academy Awards, actress Mary Louise Streep, professionally known as Meryl Streep is currently married to her husband Don Gummer who is an American sculptor. The duo has been married for the past 39 years and is the parents of four children, all of whom are actively involved in one or the other areas of the entertainment industry.
Best known for her stunning mastery of accents and dramatic versatility, she is often regarded as one of the best actresses of her generation is currently 68-years-old has appeared in some award-winning films like The Iron Lady, Adaptation, and many others.
As of 2018, the actress is all set to appear in two upcoming films Mama Mia! Here We Go Again, also starring Lily James and Cher, and Mary Poppins Returns, starring Dick Van Dyke.
Watch the trailer for Meryl Streep's upcoming film Mama Mia! Here We Go Again
Here we are going to share some information about the actress' marital life with husband Don Gummer, their children and her past affairs.
Meryl Streep marital life with husband Don Gummer: Know about their children
Meryl was just recovering from the death of her first boyfriend when she got married for the second time with American sculptor Don Gummer. Six months into the loss, Streep got married to Don on 15th September 1978.
They say that the third time is a charm, but for Streep, the second time did its work as she never had to look back after the marriage.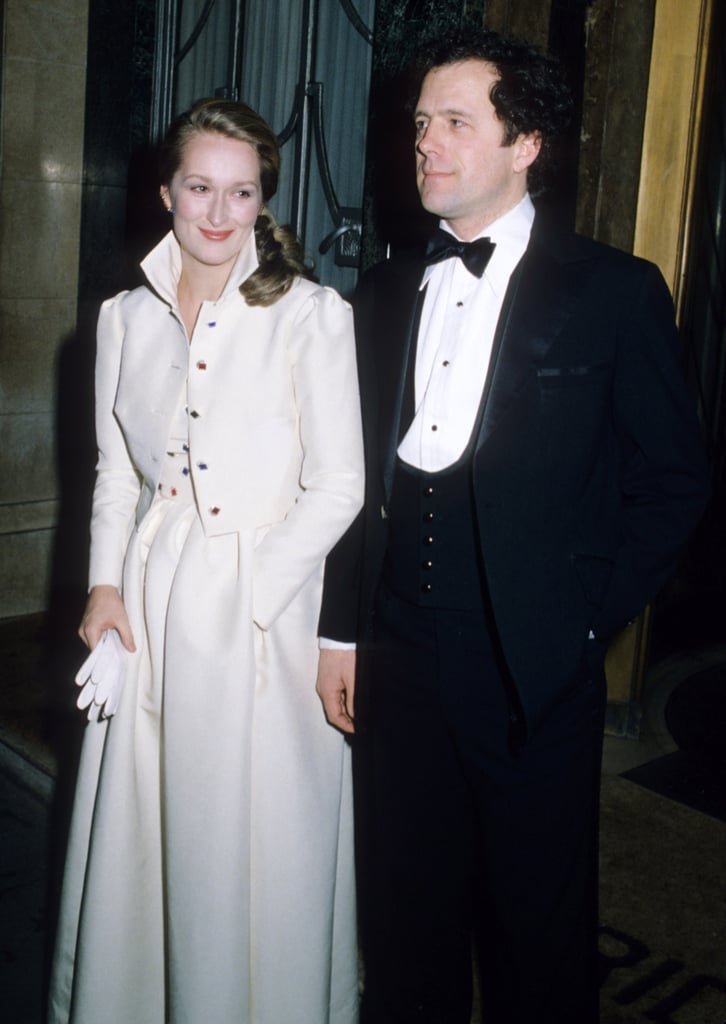 Meryl Streep with husband Don Gummer
Source: Popsugar
According to sources, they met for the first time in the same year of their marriage while Gummer lent his apartment to her. She was still recovering from the death of her first boyfriend then. However, when she met Gummer, she realized that he was the one. They started having an affair soon after that. She said about the early days of their relationship:
I haven't got over John's death, but I've got to go on living and Don has showed me how to do that.
After just a year of getting married, the couple has their first child, Henry Wolfe Gummer, on 13th November 1979. He is currently 38 years old and is also part of the entertainment industry. He is a singer, musician, actor, and songwriter.
Meryl Streep with husband and son Henry Wolfe Gummer
Source: Tumblr
Later, on 3rd August 1983, the pair gave birth to their second child, a daughter named Mamie Gummer. She is currently 34 years old and, like her mother, she is also an actress best known for her starring role in TV series Emily Owens, M.D.
Meryl Streep's daughters
Source: Bustle
Their third child, daughter Grace Gummer who is currently 31 years old, was born on 9th May 1986. She is also an actress and is best known for her appearances in TV shows like Mr. Robot.
Five years after giving birth to Grace, the couple had their youngest child, Louisa Jacobson Gummer, on 12th June 1991. Louisa is currently 26 years old and is working as a model. She has worked for brands like Dior and has even appeared on the cover of magazines like Glamour and Vanity Fair.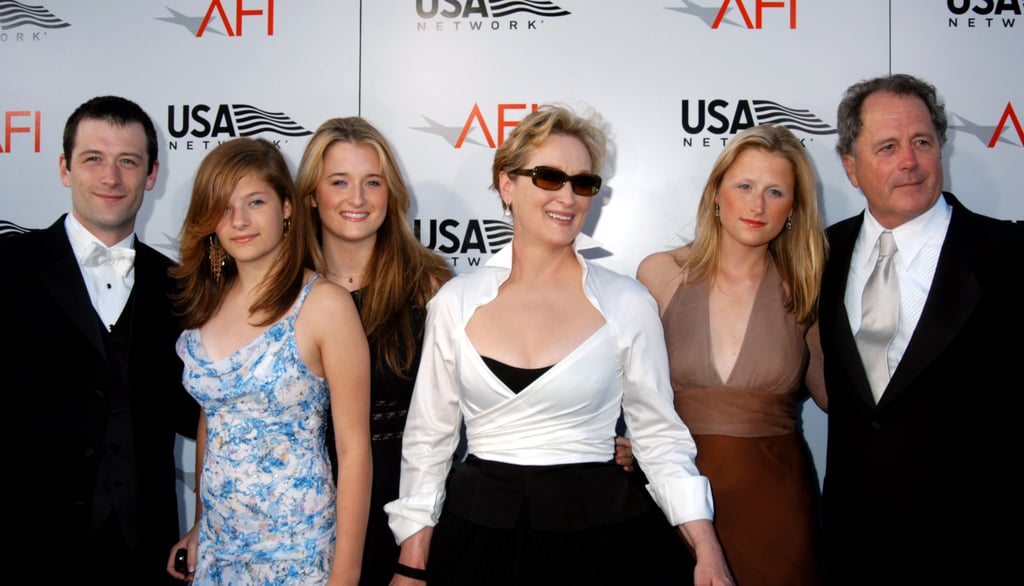 Meryl Streep with husband Don Gummer and children
Source: Popsugar
In 2017, Streep and Gummer celebrated their 39th marriage anniversary and their marriage could not get any happier. Streep even said:
Our marriage and our children and their wellbeing inform all the decisions we make.
Meryl Streep's first relationship and dreadful goodbye
Meryl's first open relationship was with late American actor John Cazale. The couple started daring 1975. At the time she was dating the actor, she was at the peak of her stardom. However, despite the immense fame she has garnered, Meryl was living the life of a normal person, without any pretension of stardom.
Meryl and John lived as partners for 3 years and had a very healthy relationship. But the same could not be said about John's health. In March of 1978, John passed away after succumbing to lung cancer.
Meryl Streep with late boyfriend John Cazale
Source: New York Post
John's death struck Meryl really hard. Soon after, she went through a mental breakdown. However, just in the right nick of time came Don, her soon-to-be husband, and helped her heal the wound of her past relationship. The couple, whose relationship began during a time of sadness for the actress, have been living happily together thereafter, continuously defying the Hollywood trend of divorces following marriages as soon as they take place.