Meghan King Edmonds is an American Sales executive and a reality television star who is married to the famous retired baseball player James Patrick "Jim" Edmonds. Meghan married her husband back in the year 2014 on 24th of October. She was pregnant and has already given birth to a daughter on November 24th of 2016.
Meghan King Edmonds married to husband Jim Edmonds
Meghan King Edmonds, who is also known for her roles in the reality TV series "Real Housewives of Orange County", married her husband Jim Edmonds on 24th of October of 2014. Meghan is deeply in love with her husband and their love story is also impressive as Meghan was against marrying a man who had kids from a previous marriage before she met the famous baseball star. She also didn't think of marrying a guy involved in the sports field and had also promised herself never to marry a guy who was 11 years or older than her. But she broke all her rules and married Jim.
Even though there were times when there was much news about their divorce on the internet, she has proved those rumors to be fake in a sarcastic way.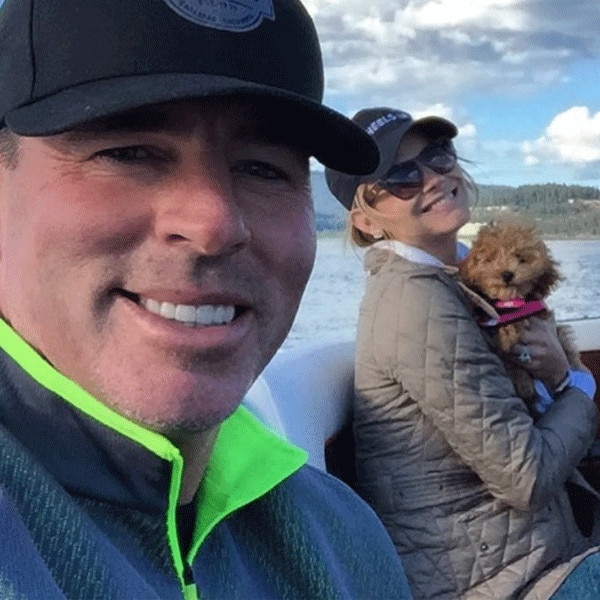 Image: Meghan and husband Jim smiling selfie.
Source: eonline
Meghan King Edmonds Pregnancy
Meghan King Edmonds and Jim Edmonds have been spending time together as a married couple for the past 2 years and they have five kids altogether, four from the previous marriage of Jim and one of their own- a baby girl whom she gave birth to on November 24th, 2016.
Meghan was very much excited and proud of her to be born baby, so much that the 32-year-old reality TV star posted tons of photos showing off her baby bump in her Instagram.
When asked about her pregnancy by the daily mail she said:
"I haven't had a lot of people who really want to touch my baby bump, but the few that have it's been totally weird, But I'm OK with it. I feel like they're loving on my baby. But it's still weird. It's still me. It is my stomach. I like that they want to touch my belly, but just ask first, I guess. I don't know, it's just creepy. The whole thing is just weird. It's a personal space kind of thing. I'm not gonna go around touching your stomach, so like why would you just touch mine without asking first."
Even though there is much news in the media about their divorce, there is no concrete proof to support those facts. With the birth of their own child, Meghan's and Jim's relation with each other is bound to get better. We wish the couple best of luck for their future.
Please, leave your comments below.