Actress and model Megalyn Echikunwoke is an unmarried woman, but she is romantically involved with Chris Rock. Rock and Echikunwoke's love affair began before Rock divorced his wife. Currently, Echikunwoke and Rock's love affair is going really well. They look like they are in so much love with one another.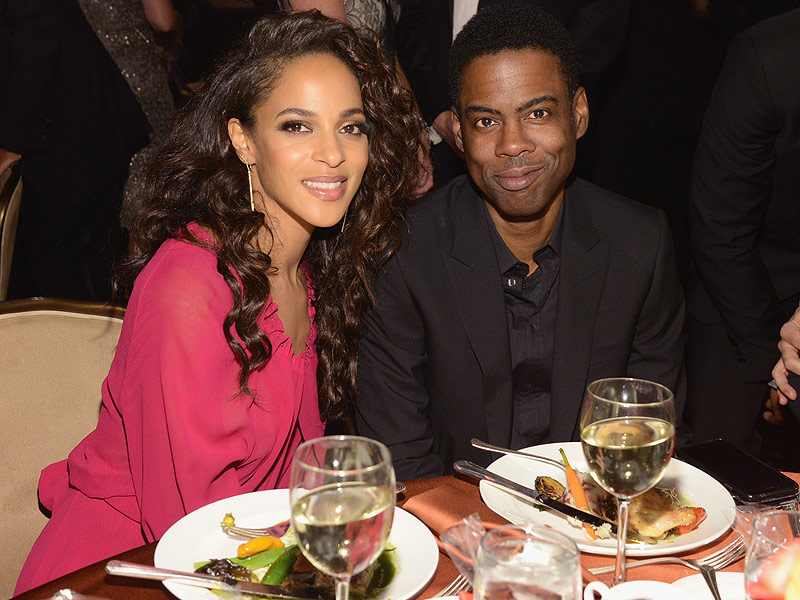 image: Megalyn Echikunwoke and Chris Rock at the Clive Davis 40th annual pre-Grammy Awards
Source: People
Megalyn Echikunwoke and Chris Rock's relationship
image: Chris Rock and Megalyn Echikunwoke
Source: Daily Mail
Echikunwoke and Rock are dating since 2015. Till date, there have been no rumors of their breakup. They are going really well in their relationship and look very happy as well. Despite Rock being 19 years older than her, they look like any young couples in love. Echikunwoke and Rock are seen attending many events and award shows together. Recently, they were seen getting cozy at the Clive Davis 40th annual pre-Grammy Awards gala in Beverly Hills. This shows that their affair is no more a secret.
Megalyn Echikunwoke and Chris Rocks past relationships
Echikunwoke is a very attractive woman that's why we cannot deny the fact that she must have dated many men in the past. But the one which came in the highlight is her relationship with Patrick Fugit. Fugit was not her husband, though. This duo broke up in 2014. There is no information available about why this couple broke up.
image: Chris Rock with his previous wife, Maalak Campton-Rock, and children
Source: Daily Mail
Talking about Rock, he ended his 20-year-long marriage with Malaak Compton in December 2014. Rock has two children from his previous marriage. It is rumored that Rock's relationship with Echikunwoke is the reason behind Rock's divorce. However, Rock has never accepted this by himself. According to sources, Rock had started dating Echikunwoke before his split from his ex-wife.
Megalyn Echikunwoke and Chris Rock are too romantic
image: Valentine post from Echikunwoke's Instagram
Source: Daily Mail

People close to Rock and Echikunwoke say, "Chris and Megalyn are deeply in love. They're soul mates who plan to spend eternity together. I know it sounds silly, but it's true. They were born to be together." These words cannot be false as Echikunwoke frequently posts on her Instagram profile showing how romantic her boyfriend is. On the last valentine, Megalyn posted a photo, which had the caption,
My Valentine got me wasted on them goooood roses last night. So hungover. Hope you had a happy V Day.
Are Megalyn Echinkunwoke and Chris Rock getting married?
image: Megalyn Echikunwoke with her diamond ring
Source: Daily Mail

In the Hamptons 2016 party in New York City, Echikunwoke was seen flashing a diamond ring. This could possibly mean that Rock has already proposed her, and this lovely couple might get married soon. However, neither of them has officially announced this. And sources close to the couple say that they are not engaged and the ring is Echikunwoke's own. Thus, all we can do now is wait for the big news.
For more updates keep on visiting Frostsnow.