We have a story of two great Japanese stars who have stormed the media with their love affair. We are talking about Masami Nagasawa and Yusuke Iseya, lead characters from Fuji TV special drama Onna Nobunaga.
Masami is 29-years-old Japanese actress and a former gravure idol. She starred in numerous marvelous movies and drama series like Gunjo, Boku no Imoto, Magare! Spoon, and Wagaya no Rekishi to name a few. She is the winner of 28th Japan Academy Prize: Outstanding Performance by an Actress in a Supporting Role for Crying Out Love, In the Center of the World in 2005. She has also won Voce Beauty Awards: 2012 The Best Beauty of The Year and many more.
Whereas, Yusuke is 41-years-old Japanese actor, director, artist, and businessman. He has performed in hit movies like 13 Assassins, Sukiyaki Western: Django, Dead End Run, and Blindness and many more.
Now let's get to know how this couple met each other and how they fell in love.
Nagasawa Masami & Iseya Yusuke were in a relationship
The daily newspaper Sports Hochi is the first media to speculate the possible relationship between Masami and Yusuke. It was the story of March 4, 2013, while the reporters of the daily newspaper happened to figure out the secret love affair the couple was having.
According to the report, Nagasawa and Iseya got close with each other while filming for their Fuji TV special drama Onna Nobunaga. They were the lead actors in the drama, and the film began shooting in the year 2012.
Masami Nagasawa and her Boyfriend Yusuke Iseya were in a relation in March 2013
Source: www.tokyohive.com
So from the information collected by several sources, it was found that the couple was in a love relationship for almost one and a half year from summer drama back in 2012.
After the public announcement made by the media what has the couple or their agencies had to say about the revealed affair? Let's find out!
Reactions from the actors and their respective agencies
When Sports Hochi became the first media outlet on March 4 to announce their relationship, several other media and tabloids also covered their story and pretty much all the media exposed Masami and Yusuke's dating profile by March 5, 2013.
For the greatest Japanese stars to be in a relation is a great deal for the people, and the agencies should handle the matter with caution. So their respective agencies did not quite react on the couple's affair news in the first place, nor they denied the rumor, so it seemed like they were just hiding the truth the media had captured.
Busted!
The actress's agency clarified the media about not speaking of her personal matters on her behalf. Similarly, actor's agency had the same kind of story and refused to talk to the press.
Well, no matter how much they try to hide from the media, their love cannot be unseen from the world, right?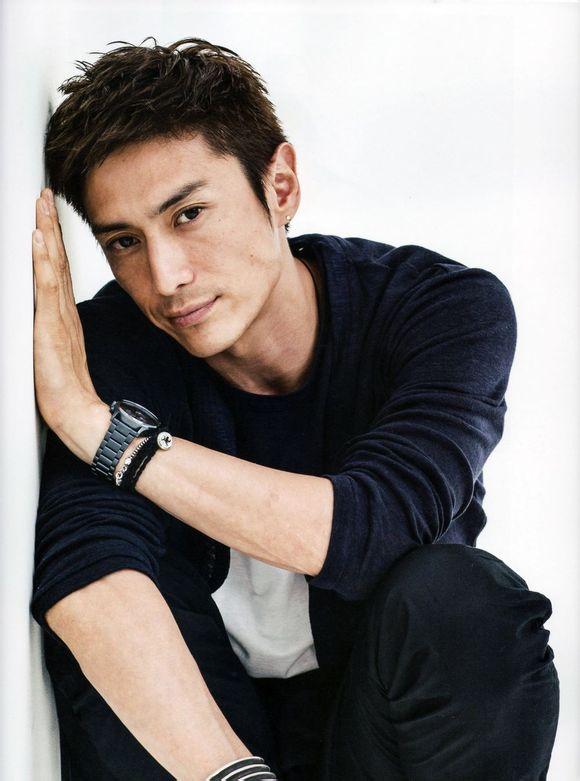 A Japanese actor, director, artist and businessman Yusuke Iseya
Source: Yusuke's twitter
The Japanese couple regularly called each other while they were in a long distance relationship. Nagasawa was away in Taiwan, and it was a difficult time for the couple to stay away from each other.
But love does not work out for every couple. The famous couple, who was loved by all is no longer together.
Yusuke Iseya and Masami Nagasawa's break up story
The beautiful couple announced their break up in 2014. This news devasted the fans. Yusuke and Masami ended their one and half year relationship and the reason behind the separation was not revealed then.
Take a look at this video; This is for Yusuke's fan followers!
Although they do not talk about their relation much to the media, it was assured that the couple was living blissfully with one another. So, what could be the reason for this lovely pair to call off their affair?
Have a look at a beautiful Masami behind the scenes!
It was their common friend who clarified on an interview to Sports Hochi about Iseya and Nagasawa's break up.
The couple had a lot of discussions for many months which led them to split up. The reason behind their fight was their profession. Both are Japan's top actors, and they were incredibly tangled between their work and relation.
The pair could not handle their acting line along with their busy schedules which resulted into an unhealthy relationship and to go separate ways seemed to be the best idea for both of them.
They are not together anymore but we can put Yusuke and Masami on the list of exclusive couples.
Keep in touch with Frostsnow for more updates.