We obviously have heard of the Hollywood couple Eric Benet and his lovely wife Manuela Testolini. And it's been six years the couple walked down the aisle but their love for each other looks like they got married just a day ago.
Well, it's not always that easy to find a true love. We come across thousands of people in our life but not everyone makes out a perfect partner. The same seems to be the case with Manuel who was earlier married to Prince Rogers Nelson but the world witnessed a sad ending after a five-year-long marital relationship.
But let's not talk about the dark side because we ought to praise a brighter side that is Eric's married life with Manuel.
So, let's find out about the couple's relationship and their happy married life here in Frsotsnow.
Eric Benet and his Lovely Wife Manuel Testolini: A Romantic Relationship
Love me like always!
The American singer/songwriter Eric tied the knot with his fiance Manuel on July 31st, 2011 in a lavishing wedding ceremony four years after their engagement. The big day of the couple's life happened in Newport Beach, California. The founder of In A Perfect World Foundation is happy to have a man she loves in her life.
Partner in life: Eric Benet and his love Manuel Testolini tied the knot back in 2011 in a lavishing wedding in Newport Beach, California
Source: Instagram
The couple is really getting along with each other every passing day and as obvious, there are no rumors that indicate any sorts of conflicts in their relationship. The couple who regard their six-year together as the best day of their life is a proud parent of three children.
A Lovely Couple And Their Children
The 50-year old singer/songwriter earlier had a daughter, India Benet born on 1991 with his ex-girlfriend, Tami Marie Stauff.
The four-time Grammy winner and his now wife Manuela welcomed their first daughter, Lucia Bella on December 21, 2011.
Welcome to new feet: Eric Benet and his lovely wife Manuel Testolini welcomed their first child on December 21, 2011
Source: Pinterest
The proud dad took to Twitter to show his happiness to his fans writing, "Happiest dad in the world" and a day later he gushed, "A star is born!"
Well, it would be an easy shot for Lucia to hit the spotlight when she has such a famous dad, isn't it?
On July 13, 2014, the couple welcomed their second child, Amoura Luna together and the third one to Eric's family. Earlier in the month of March, the lovely couple revealed the exciting news about her pregnancy with a picture. Check it out.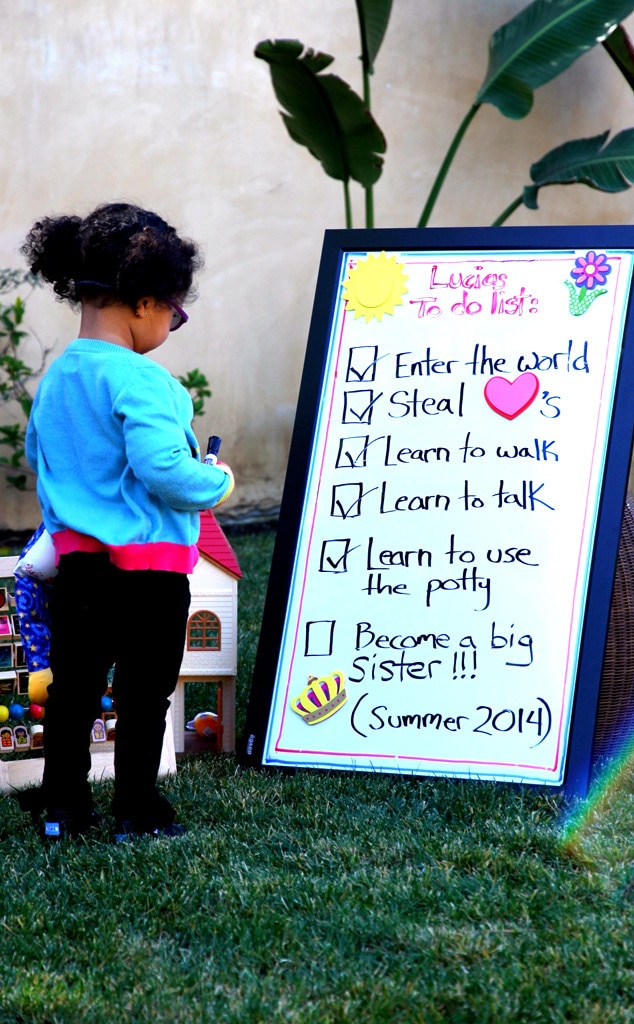 In March 2014, the lovely couple Eric Benet and his wife Manuel Testolini confirmed the news about their third child
Source: E!online
On the Valentine Day of 2015, the Benet family set up a photo shoot to capture the family in the picture. Check out one of the pictures back for the memorable day.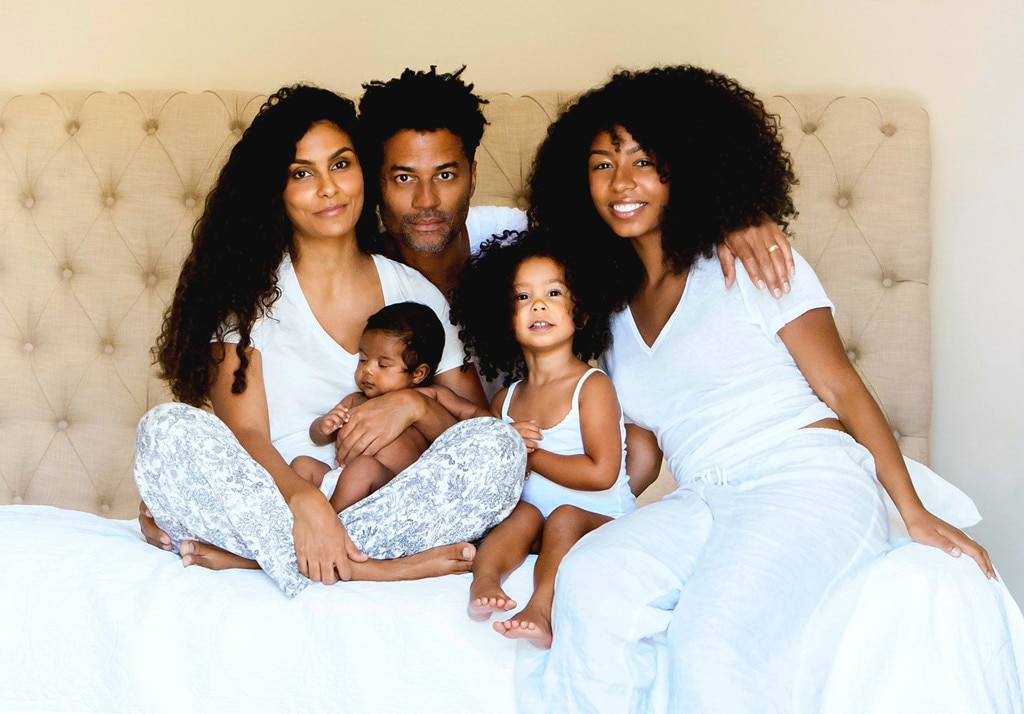 A Happy Family: Eric Bernet and his lovely wife Manuel Testolini with their three daughters
Source: E! Online
Benet seemed happy with his family and in a statement with E! News he told:
My family is my everything. As we continue to grow as a unit, it's so important to document these special moments in life, so for Valentine's Day, I wanted to give my wife and family a picture that captures our pure happiness. Look at those smiles…Mission Accomplished!
A happy and complete family. Let's wish them happy days ahead.
To know more about the couple stay tuned to Frsotsnow.