'The Sopranos' actress Jamie-Lynn Sigler revealed a big news a few days ago which is not related to her movies and roles. You might want to guess about it, but we can't really wait to reveal that the 36-year-old star is pregnant with her second child.
Sigler and her husband Cutter Dykstra will be parents for the second time. In case, you have any doubt in your mind, Sigler posted a photo of herself lying beside five pregnancy tests which are all positive.
Jamie-Lynn Sigler took five pregnancy tests before confirming the news
When the first pregnancy test came out positive, Sigler had quite a hard time to believe it, because she knew that her sclerosis would affect her capability to get pregnant.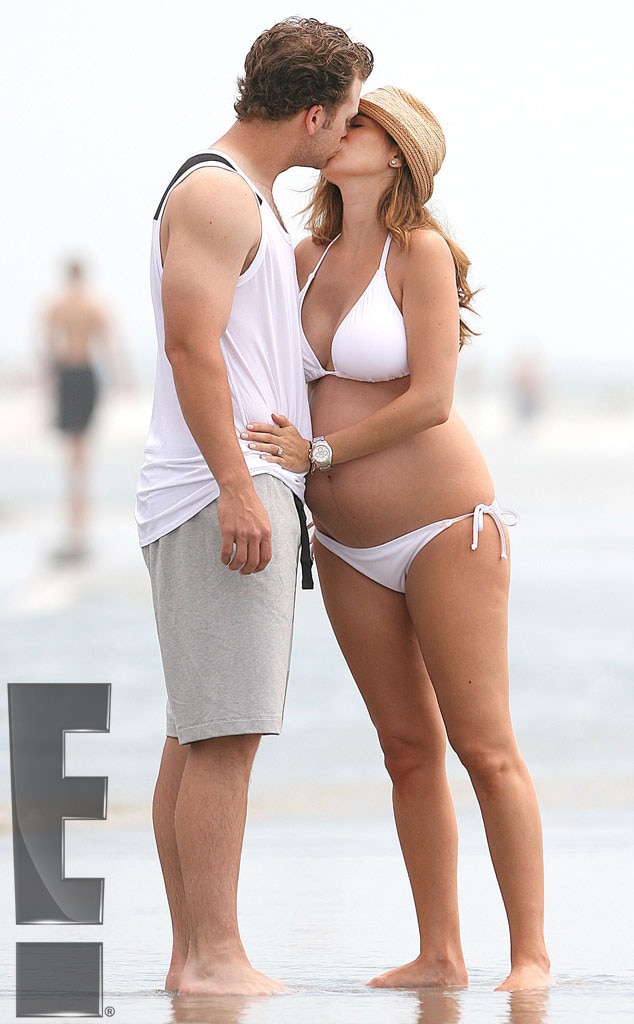 Jamie-Lynn Sigler with her husband Cutter Dykstra during her first pregnancy
Source: E! online
In an interview with US Weekly, Sigler revealed that she was worried if her medical problem would interfere with her getting pregnant. Luckily, happy news came out within the first few months of trying.
Jamie-Lynn Sigler revealed her pregnancy through Instagram
The actress took to Instagram to announce the good news as she posted her photo with the caption: "This is the actual pic I sent my husband this past Mother's Day while lying on the bathroom floor."
She also mentioned in the caption that she did five tests because she couldn't just believe the first one. She further wrote:
"I had just returned from Israel, was jet lagged, and didn't believe my eyes. So had to obviously be @Clearblue 5x over sure. We are SO excited to announce the #ClearblueConfirmed arrival of another little one in just a few short months."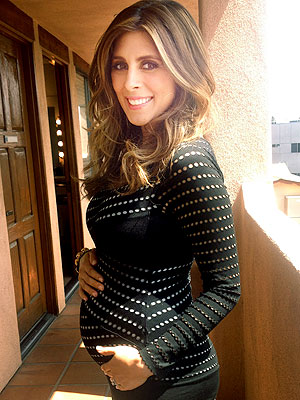 Jamie-Lynn Sigler
Source: Celebrity babies
Sigler also added another reason behind taking five tests as she said that her husband Dykstra wasn't with her and she knew he would want the proof.
Jamie-Lynn Sigler other children with husband Cutter Dykstra
The yet-to-be-born baby will arrive in the world as the younger child of Sigler and her husband as they already have a son Beau who is now three years old.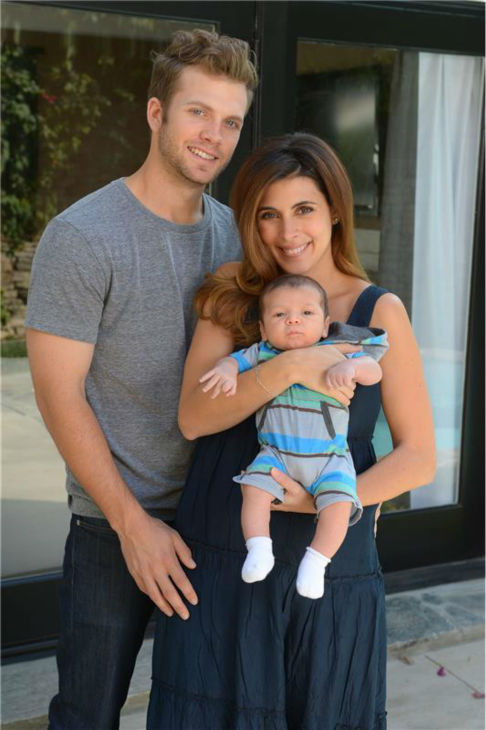 Jamie-Lynn Sigler with her husband and their first son Beau
Source: ABC7
Just in case you think that Sigler's second pregnancy came out of the blue, it's not actually. They had been thinking about expanding their family. While Sigler's husband is such a great father, we doubt if she will have any trouble raising two kids.
Watch Jamie Lynn Sigler Opens Up About Battle With MS and Her Plans to Expand Her Family:
She praises about her husband and says:
"[Dykstra] is an amazing dad. He is as present as he can be and he always wants to be there. He's down to getting on the floor, he was down to changing diapers. I couldn't have asked for more. He's one of the most present dads I've ever seen and I'm just lucky that he's mine."
Sigler and her spouse have been married since 2016, and their relationship is going well till date. We are pretty sure that Sigler and her husband will have no trouble in handling two children. We can't wait for the second baby's arrival.
Congratulations to Sigler and Dykstra on their second pregnancy!
For more updates keep in touch with Frostsnow.