Baseball player and manager Joe Girardi and his wife Kimberly Innocenzi are one of the cutest couples. This duo is married for 25 years, but still, their married life is going so well even at this date. Nobody says that they have been married for more than two decades as they look like any young lovers in love.
Joe Girardi and Kimberly Innocenzi married
Girardi and Innocenzi met at the Alpha Tau Omega fraternity house at Northwestern University. They began dating after that. Girardi asked Innocenzi to marry him only after three years from their graduation. After being involved in a romantic love affair for years, Girardi and Innocenzi got married in 1990 in Evanston. Their decision of tying the knot with one another seems to be one of the best decision of their life, as they are perfect for one another. Girardi often recalls that it was his father who motivated him to marry Kimberly.
Image: Joe Girardi and Kimberly Innocenzi
Joe Girardi wife
Girardi's wife, Kimberly Innocenzi, is not as famous as her husband. Therefore, not much information can be found about her.
Joe Girardi and Kimberly Innocenzi divorce
It has already been 25 years of Girardi and Innocenzi's togetherness as a husband and wife. Despite spending so many years together, their relationship is going really well without any issues. Girardi has always been faithful towards his wife.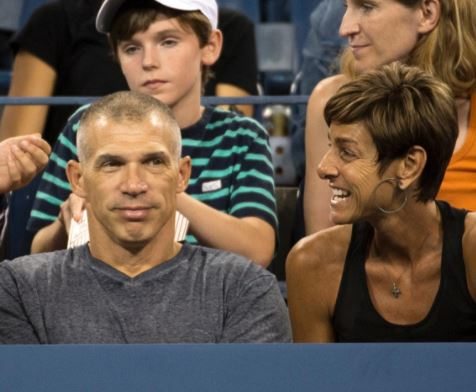 Image: Joe Girardi with his wife Kimberly Innocenzi
During an interview with dailynorthwestern.com in 2010, Girardi said: "She's been the wind beneath my wings, which was the song at our wedding," Moreover, he even confessed that his wife Kim led him to the Lord, providing him a new type of strength which gave him strength when he was going through very difficult times in his life.
In 2015, Girardi also said that he is very protective of his family as much as he is protective of his players.
Honestly, it's not everyone's cup of tea to make the marriage work out despite having such a busy husband. But Innocenzi has been doing a really good task. Hence, there is no rumor of divorce between this couple.
Joe Girardi and Kimberly Innocenzi children
Talking about their children, Innocenzi and Girardi have three children altogether. The Girardis' are the proud parents of two daughters and a son. Kimberly Innocenzi first gave birth to daughter Serena, now 16-year-old. The couple welcomed a son, Dante, 14, and became parents for the third time after the arrival of their daughter, Lena, 9.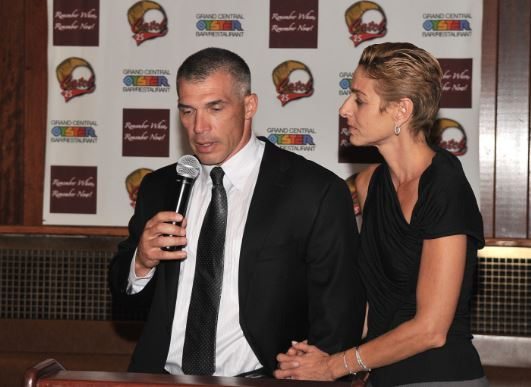 Image: Joe Girardi with his wife Kimberly Innocenzi
What are your thoughts about this amazing couple? Do you think that they will divorce soon? Or will they stay married for at least a foreseeable future? Let us know in the comments below.