If you are a curling fan, you might remember Mark Nichols. Nichols is a former Olympic champion curler who played for the Team Canada during the 2006 Winter Olympics. His professional life is known by a lot of his fans, but only a counted know about Nichols personal life.
Nichols is married to his wife Colette Lemon since 2011. The pair's married life is going amazing. It seems like Nichols and Colette's pair share a great bond. This might be the reason behind their marriage's success for years. Let's dig more into Nichols' personal life.
Mark Nichols married Colette Lemon
The summer of 2011 was a big day for Nichols and his wife Lemon because it was when the pair tied the knot. Nichols met his wife Lemon while curling as they used to be professional friends in the beginning. His wife Lemon is also a great curler.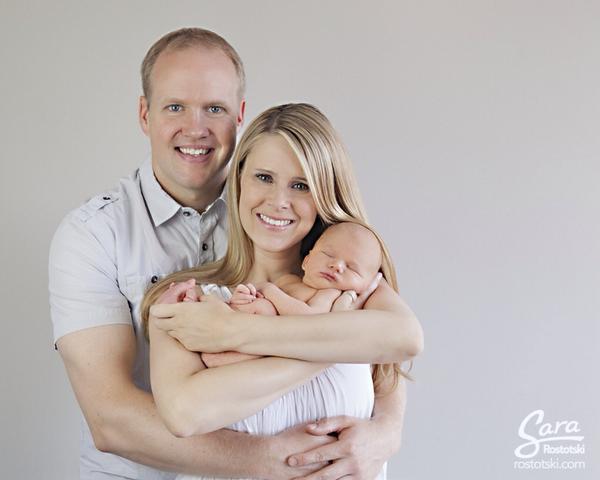 Mark Nichols with wife Colette Lemon and five-days-old son Beckett
Source: Twitter
Mark Nichols and Colette Lemon son
In July 2014, Nichols and Lemon got the privilege to become parents for the first time. Lemon gave birth to an angelic baby boy. The pair named him Beckett Hugh Nichols. Beckett is growing up with much love and care from both is parents. Nichols often takes his son to ice curling field.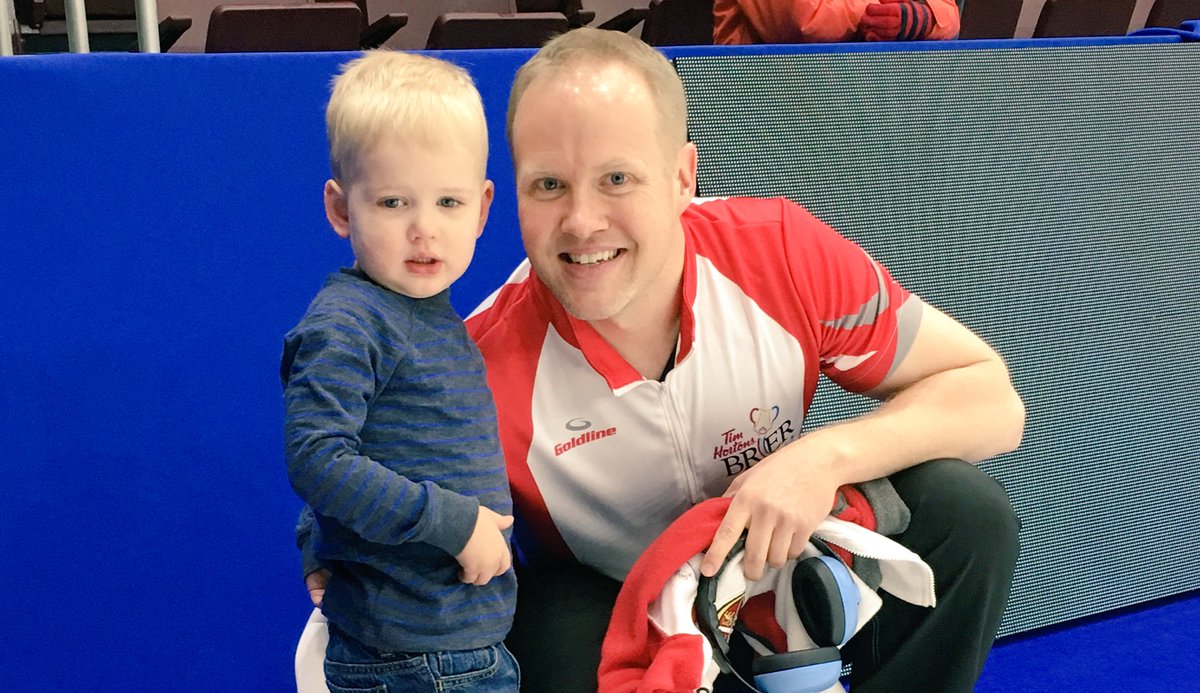 Mark Nichols with his son Beckett
Source: Twitter
Here's a very adorable video "o baby Beckett running along" with his dad:
Mark Nichols' wife Colette Lemon pregnant again
If you couldn't get enough of Nichols' son's video, here's another great news for you. Nichols' wife Lemon is pregnant for the second time. Lemon shared the great news on 1st January 2017 by posting a sonography image on her twitter. The Nichols family of three will soon be four and the day isn't far as Lemon's due date is in two weeks.

Nichols and Lemon share a great chemistry. They appear to be very understanding and supportive. Just a few hours ago, on April 11, 2017 Lemon retweeted Devin Heroux's tweet where Nichols is seen talking to his wife on the phone. The image has the caption: "An emotional phone call home to wife @Colette_Nichols." Similarly, Heroux also shared another photo of Nichols and Lemon holding each other in tears on his twitter on 12th March, which made all of his fans speechless.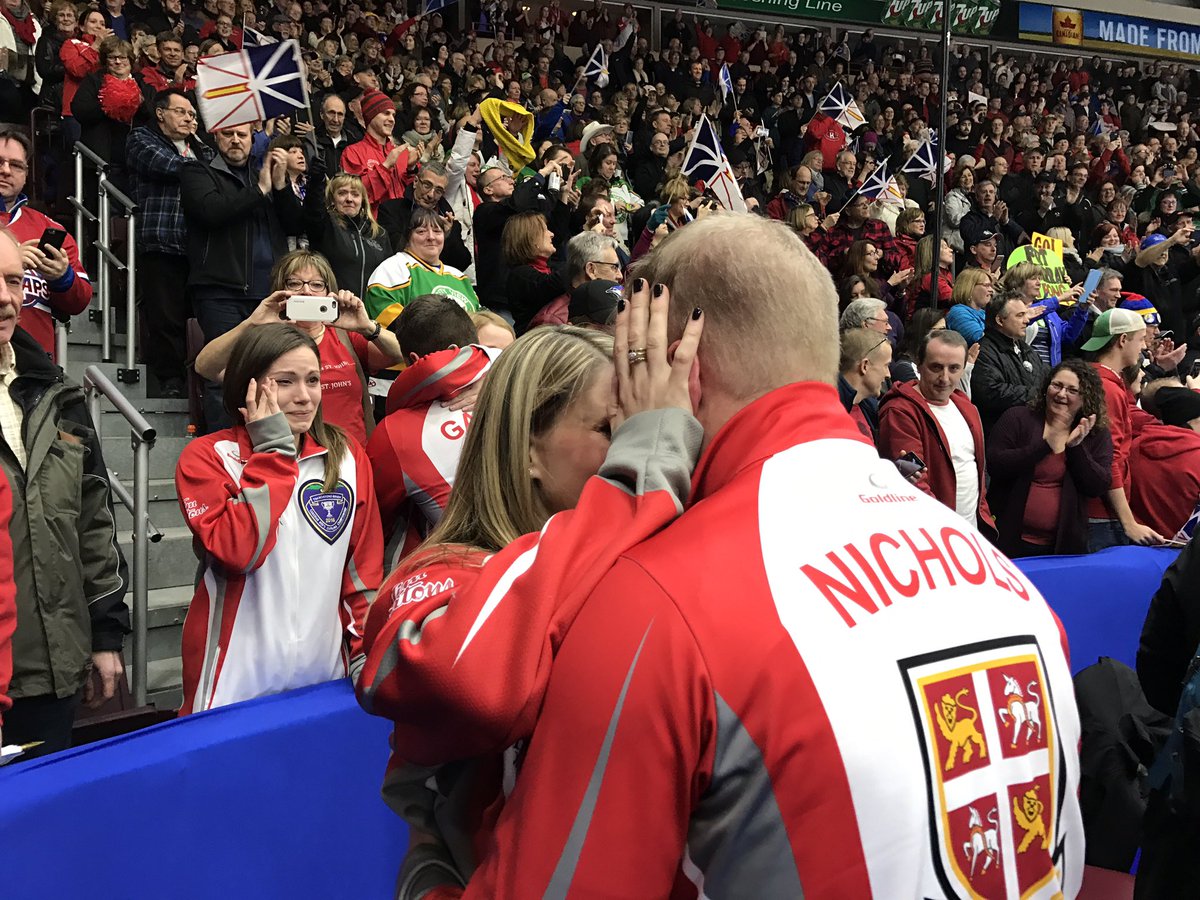 Mark Nichols with wife Colette Lemon
Source: Twitter
The emotional level in the photo seemed to be really high. That one image made us known how much feelings Nichols and Lemon share for one another. There's not a slight hint of divorce between the pair.