The 49 years old American, Maria Elena Bello is television associated actress who became world famous as Mrs. Smith from the popular TV series, Mr. and Mrs. Smith. Maria started her career as supporting actress in the TV series 'The Commish'. Maria has appeared in dozens of movies and has received Screen Actors Guild Award.
Bello is not married yet although; she is the mother of a son, Jackson with her ex-boyfriend Dan McDermott. Bello was once engaged with a waiter. Bello had a lesbian relationship with her friend Clare Munn. However, Maria's lesbian relationship did not last long.
She is now rumored to be dating Elijah Allan-Blitz after breaking up with Clare. Maria dared to have the same sex relationship then what was the reason behind the breakup? Did Maria break up to be with a young bachelor?
Maria Bello lesbian relationship with Clare Munn
Bello and Clare first met in a bar and turned out to be good friends. Clare is the entrepreneur from Zimbabwe and Bello was in love with her Zimbabwean accent. They were good friends for 2 years and their friendship turned to a romantic lesbian relationship. Bello and Clare stayed together with Bello's son. Clare is the godmother of Maria's 15-year-old son Jackson. Maybe a woman's problem is only understood by another woman so, Bello and Clare were happy to be with each other and understood each other thought.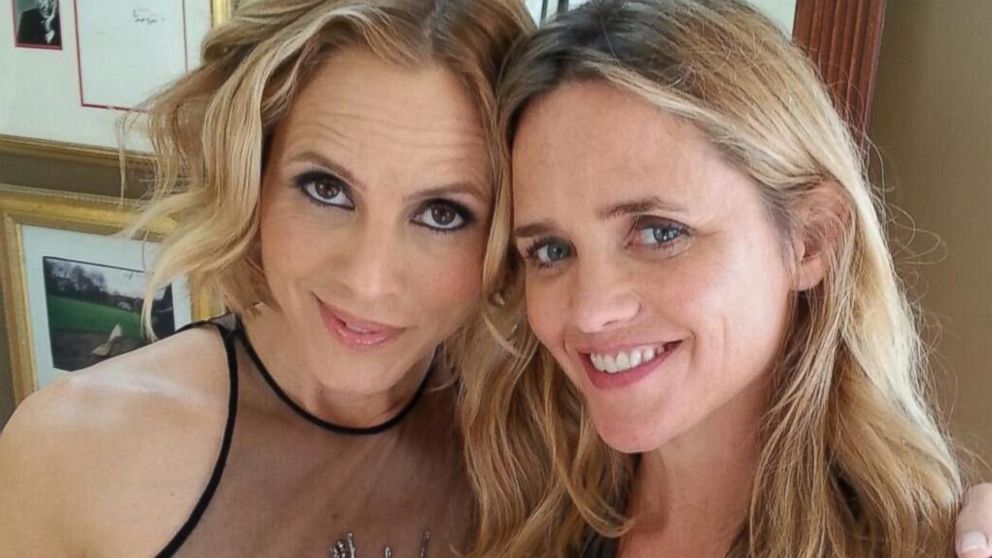 Caption: Maria Bello and Clare Munn
Source: abcnews.go.com
Maria Bello wrote about her lesbian relationship
Bello wrote an essay in New York Times titled "Coming out as a Modern Family." In the essay, she described her experience of same-sex relationship. She wrote:
'There are many married and unmarried couples who haven't had sex for years. Are they less partners?'
Bello also has published a book, Whatever… Love is Love: Questioning the Labels We Give Ourselves just after the success of her essay.
Caption: Maria and her lesbian partner Clare
Source: dailymail.co.uk
Is Elijah Allan responsible for the separation of Maria and Clare
Bello was madly in love with her lesbian partner Clare. Then, what was the reason behind the separation of the couple? Bello started getting close with 30 years old virtual reality director, Elijah Allan-Blitz, which was unacceptable for Clare. So, Maria broke up with Clare in March 2016 after staying in the relationship for two years, may be to start a relationship with Elijah Allan.
Maria and her present boyfriend Elijah
Elijah co-directed a video for Maria's book when Maria was in the relationship and that was the time she got closed with Elijah. Elijah is 19 years younger than Maria, however, love is blind and there are no boundaries. Bello and Elijah fell for each other and started dating each other.
Maria first dated a guy and gave birth to a son then, she was engaged with a waiter, got in a lesbian relationship and finally ended up dating 19 years younger bachelor. We can clearly say that she has experienced some different kind of relationships.
Whatever it is, we wish Maria all the very best for her future career and personal life. We hope her relation with Elijah grows with time and they be together for eternity. Want to wish them too? Please, leave your comments below.