Husband of Marcelene Rowan, Wayne Walter Dyer, who has died aged 75, was an orphan boy who rose to fame and fortune by proclaiming the can-do gospel of "positive thinking". A successful Author, Wayne died due to heart attack and was the victim of leukemia.
Father of six biological children, Wayne was married to three different ladies. His first two marriages were not successful but Wayne and Marcelene' marriage relationship was amazing and did last until the end. Are you not curious to know about this marvelous couple's successful married life and love life. But first, let's know more about Wayne's career and a reason behind his death.
Wayne married life with wife Marcelene
Wayne previously married Judy Dyer, with whom he has his first daughter Tracy. And after the divorce between the couple, he again married to Susan Casselman. Wayne's second marriage did not have a happy ending.
CAPTION: Wayne with third wife Marcelene and daughter Serena
SOURCE: Divorce Debbie
Wayne married his third wife Marcelene Rowan in 90's when Marcelene was already a mother of Shane and Stephanie from her prior marriage. The lovely couple gave birth to a total of five children; Skye, Summer, Serena, Sands, and Saje.
Wayne died at the age of 75
On 29 August 2015, the world had to lose a legendary man, who taught others to live. He passed away due to a severe heart attack. On his death his Facebook page said,
Wayne has left his body, passing away through the night. He always said he couldn't wait for this next adventure to begin and had no fear of dying. Our hearts are broken, but we smile to think of how much our scurvy elephant will enjoy the other side.
Wayne was a very brave man who claimed to avoid having a common cold for more than 20 years. He argued with the virus to move on to someone who really wanted to be ill,
you're not going to flourish here.
In 2009, Dyer was diagnosed with chronic lymphocytic leukemia and received successful treatments from a Brazilian psychic healer called John of God who performed "surgery" on him from 12,000 miles away.
Ellen DeGeneres tweet on Wayne death,
Wayne Dyer's Career
Wayne was an American self-help author, teacher, a motivational speaker, and philosopher who started his career as a teacher and later began a publicity tour of the United States. His childhood was very difficult when his father left his mother and his siblings along. He was left in the orphanage and completed his education from there.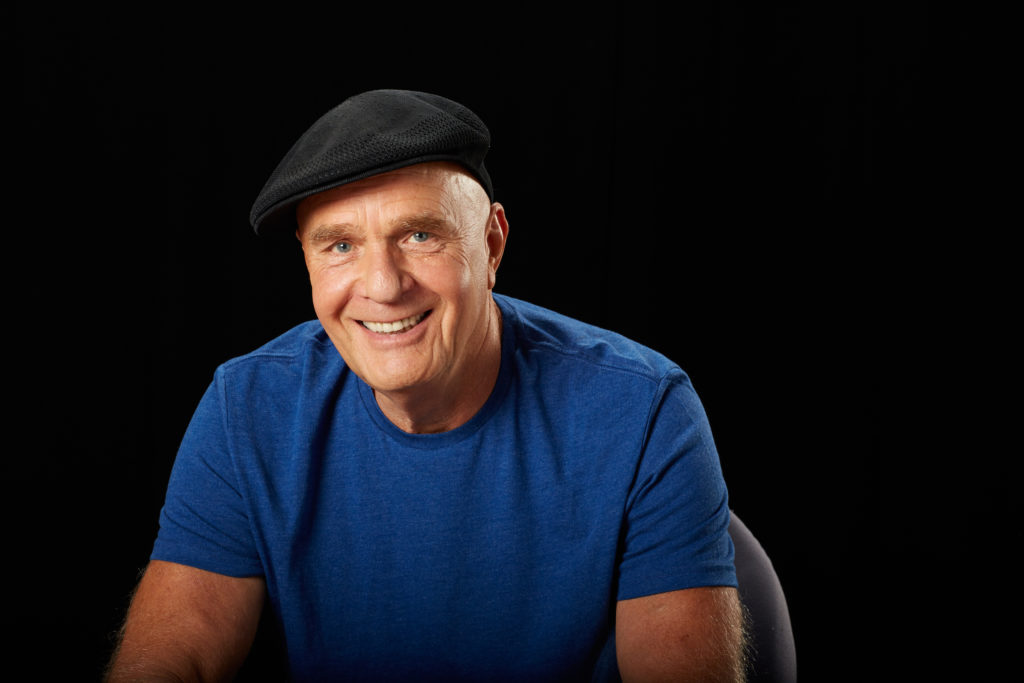 CAPTION: Dr. Wayne Dyer
SOURCE: A Good Goodbye
In 1976, Wayne's rags-to-riches tale began when he published Your Erroneous Zones: Step-by-Step Advice which was one of the New York Times-bestsellers, with an estimated 35 million copies sold.
Video: Dr. Wayne Dyer - Do this 5 Minutes before sleep! (Life Changer!)
It is the book for Escaping the Trap of Negative Thinking and Taking Control of Your Life, a work of pop psychology in which readers were instructed to avoid self-destructive emotions like anxiety, guilt, and anger and take control of their own lives.
Wayne and Marcelene's previous marriages did not end well but they themselves enjoyed a very happy married life until the end. Rest in Peace Wayne!! We all love you.